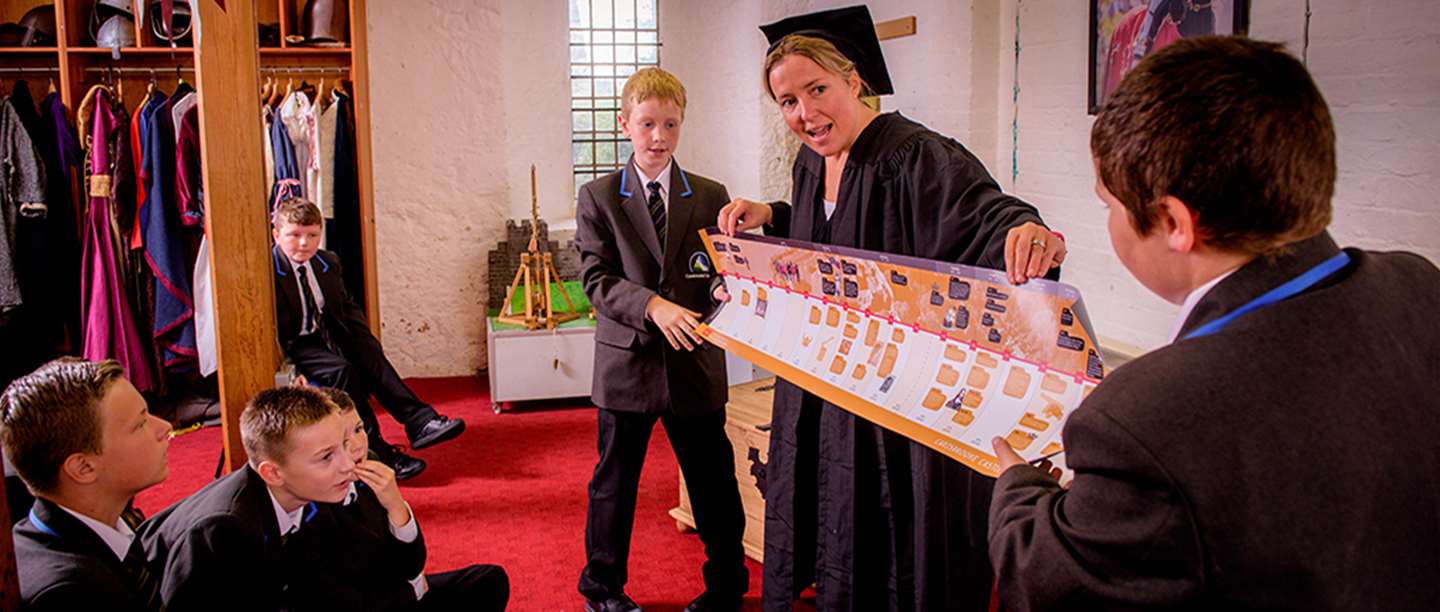 Discovery Visits at Carisbrooke Castle
Book a Discovery Visit workshop and let our experts bring the history of Carisbrooke Castle to life for your class. Through hands-on learning activities including role-play, object handling and trying on costumes, you and your class will delve deeper into the story of the castle and the people who lived there. Our session is designed to support your teaching of the curriculum and learning back in the classroom.
Our Discovery Visit has been adapted to follow health and safety guidelines and will still offer your students a quality and fun learning experience.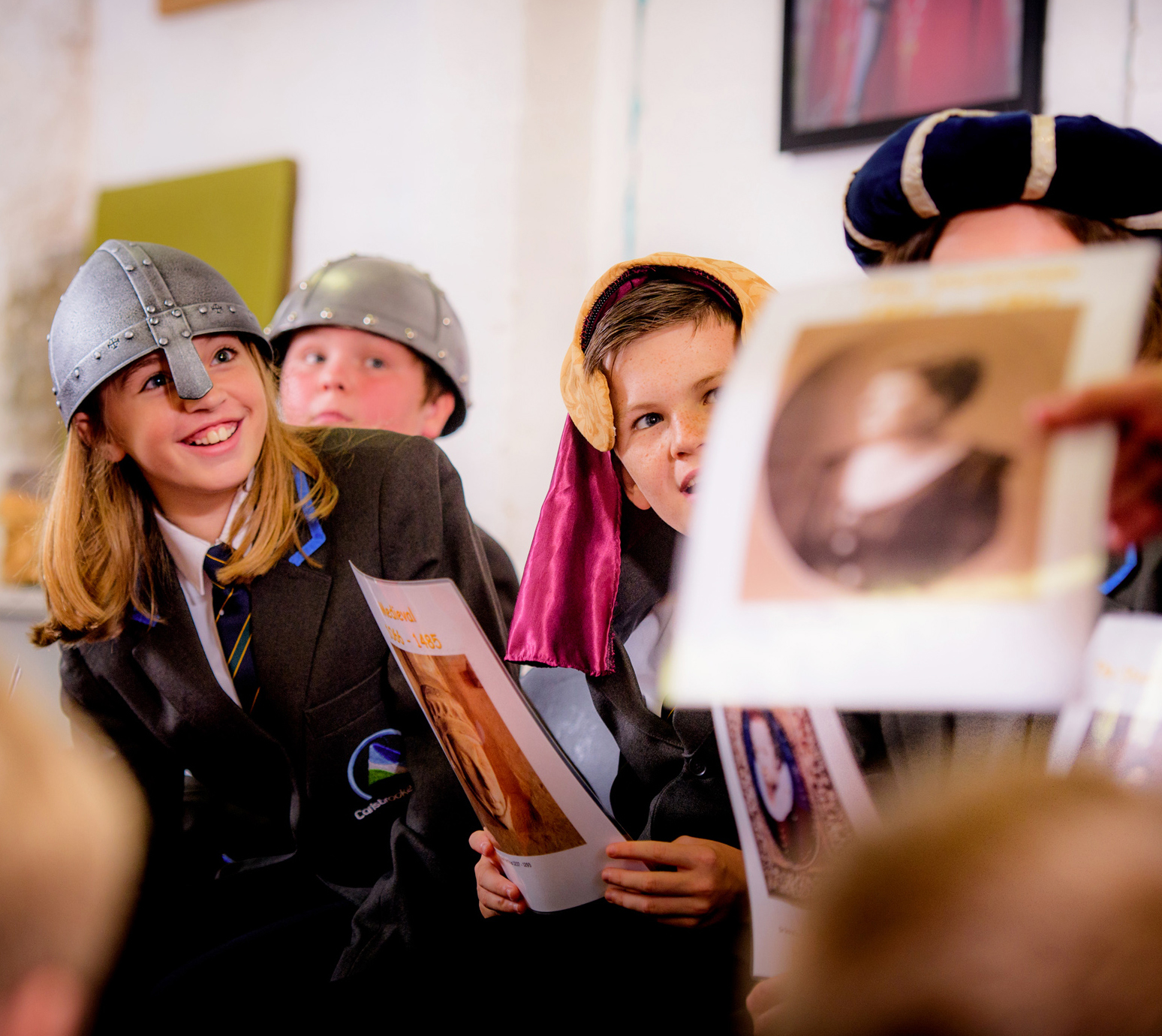 Who Lives in a House like this? Castle life from Anglo Saxons to Victorians
Drama, History, Speaking & Listening
KS2, KS3
Go through the Carisbrooke keyhole and meet the people who lived there over the last 1000 years. Try on costumes and step into the shoes of kings, ladies and soldiers. Follow the clues in our treasure map to unlock the secrets of Carisbrooke Castle and let our interactive timeline guide you through its history in times of war and peace.
Availability: Monday to Friday during term time
Session lasts for 1 1/4 hours
£100 per session
Book Now
---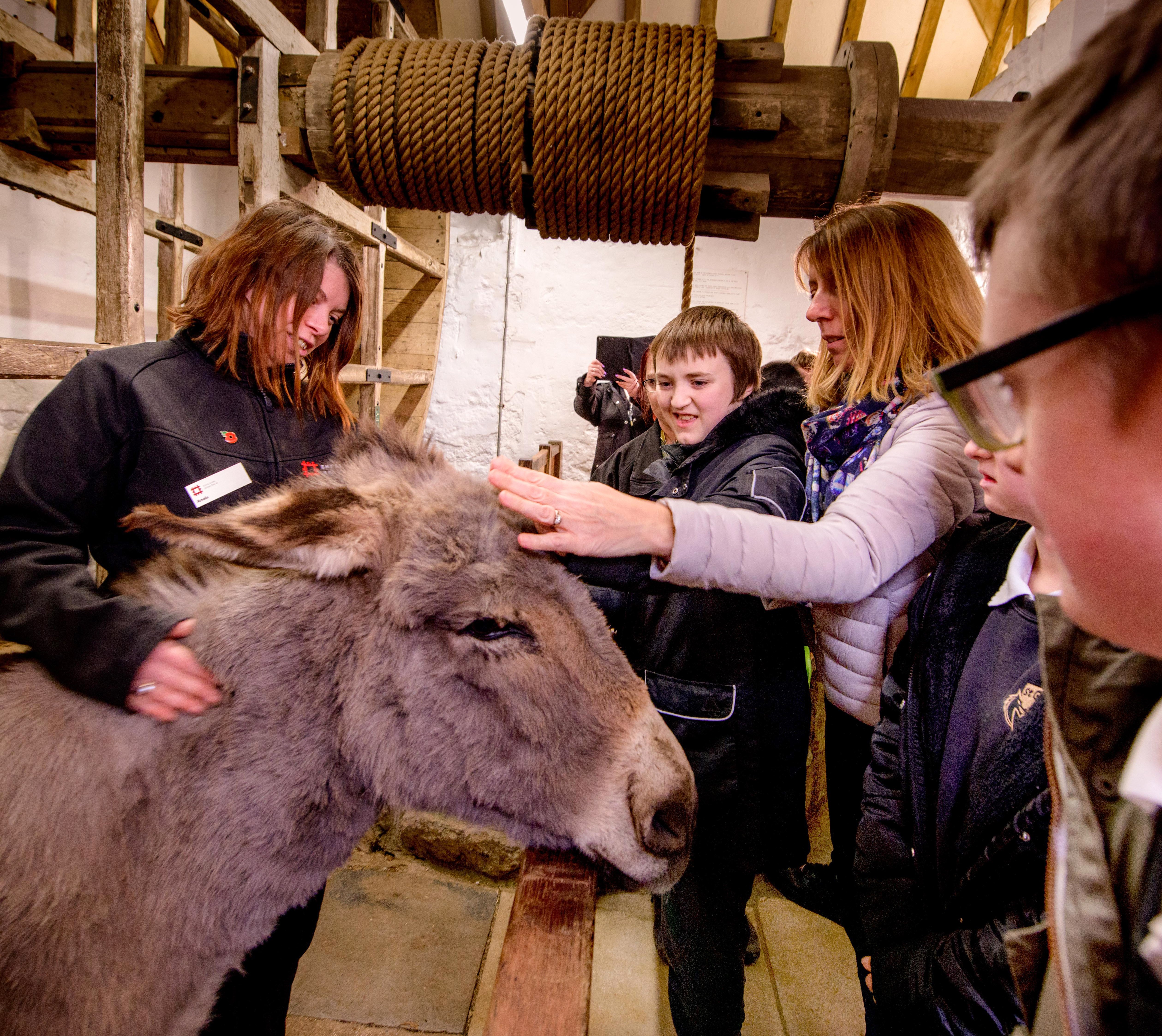 Water, Wells and Donkeys: Life in the past at Carisbrooke Castle
Design Technology, History, Science
KS1, KS2
Through role play, practical activities and sensory exploration, your class will learn how the community at Carisbrooke Castle survived during a siege, how the treadwheel in the well house was powered, and what the role of the donkeys at the castle was in the past and today. By the end of the session, you will see the treadwheel in action, create a working wheel-operated model and meet and greet one of our resident donkeys. This session is particularly suitable for SEND groups so please let us know your requirements when making your booking. To help you prepare for your visit, please contact us for our Carisbrooke Castle Social Story.
Availability: Monday to Friday during term time
Session lasts for 1 1/2 hours
£100 per session
Book Now
---
Plan your trip
We have a wide range of materials to support your visit and make school trip planning easy. Download our free resources to help you make the most out of your visit and create unique learning experiences before, during and after your trip.
We also offer free planning visits for group leaders once you have made a booking. Our Education Booking Team is on hand to advise and help you create the best possible school trip to suit your needs and area of study.
Planning Your Visit
Planning your visit couldn't be easier with the help of our resources. However if you need more details or have specific questions about your trip or our Free Self-Led or Expert Led visits, please get in touch with our Education Booking Team on 0370 333 0606