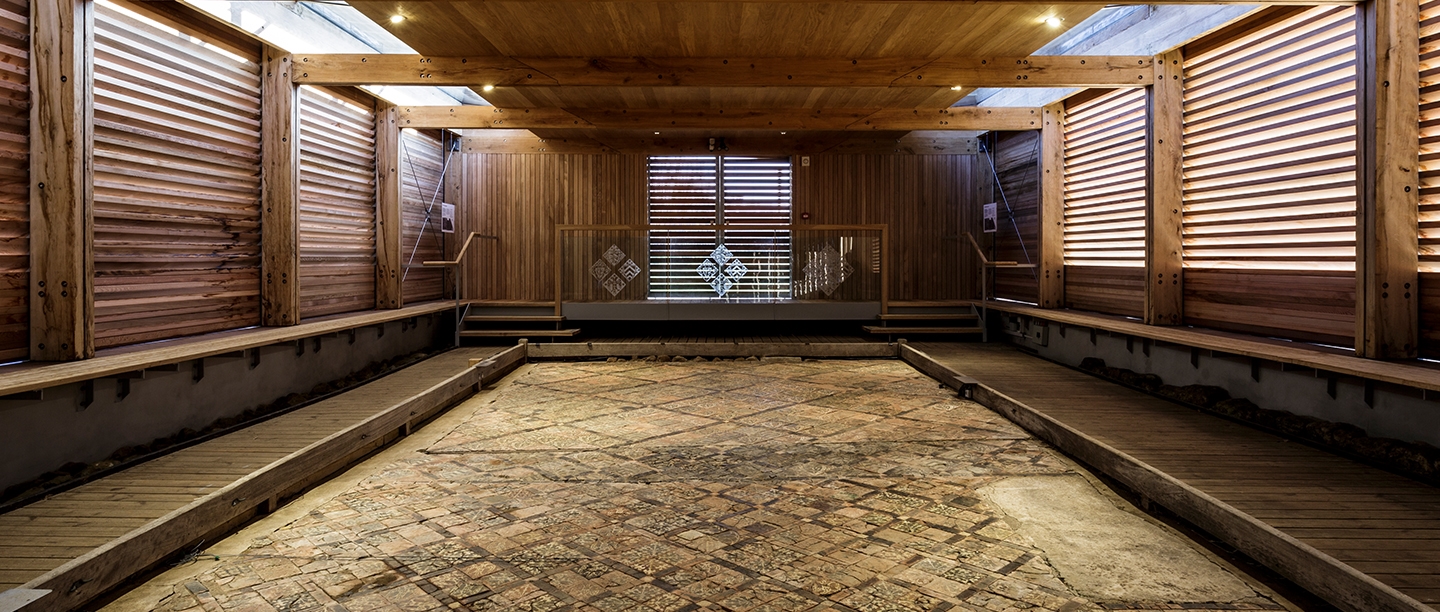 Group visits to Cleeve Abbey
The most impressively complete monastic cloister buildings in England, including a 15th-century refectory with a glorious angel roof.
Group Discount
We offer a 15% discount (10% for Stonehenge) for travel trade and organised groups of 11 or more paying visitors when payment is made in a single transaction.
Per group you also receive:
free entry for one tour leader
free entry for one coach driver
The tour leader, coach driver and any English Heritage members do not count towards the group totals.
Booking information
Trade admission prices and opening times:
Please refer to our Trade Admission Prices & Site Opening Times brochure for pricing and opening times information at our top sites for groups.
Making a booking:
Contact information for making your group booking can be found in the Visit & Contact Information section below.
Please include the property name and date of visit in the subject line of your email along with the following information:
Group name
Name of property
Tour reference/booking reference (if applicable)
Date and time of arrival
Number of visitors
Payment method:
Payment can be made on arrival by: cash, credit/debit card, cheque (made payable to The English Heritage Trust), Agency Voucher Scheme (AVS).
Visit & Contact information
Coach parking: Free parking for two coaches.
Catering: There is a vending machine selling hot drinks. The on-site shop also sells a selection of snacks including cold drinks, confectionery and ice-cream.
Exhibition: On the ground floor (wheelchair access via ramp) visitors will find an exhibition on the history of the Abbey and monastic life. This includes one exhibition case of artefacts which have been found on the site. On the first floor (no wheelchair access unfortunately) visitors will find an exhibition about historic wall-paintings, which includes a video loop and display boards, and another about how the encaustic tiles present at the Abbey were made. This includes one exhibition case displaying examples of the tiles found here.
Access: There is disabled access to the grounds and ground floor of the Abbey (including the disabled toilet) only. There is one ramp, and two crossing points for wheelchairs where areas of foundation walls have been flattened to allow access. Unfortunately there is no wheelchair access to the first floor, or to the two rooms on the second floor. There is however a non-audio touch screen tour on the ground floor for those who are not able to get upstairs. Please note: One wheelchair is available upon request.
Average length of visit: 1 hours
Address: Abbey Road, Washford, Watchet, Somerset, TA23 0PS
Email: cleeve.abbey@english-heritage.org.uk
Telephone: Cleeve Abbey: 01984 640377
Guided tours
Make your group visit extra special by adding one of our guided tours.
Please allow for the indicated minimum notice below when booking a guided tour. Guided tours are always subject to availability
Cleeve Abbey tour
Enjoy a tour of the site with a member of our Visitor Operations team, who know it like the back of their hand. They'll reveal to your group the history of Cleeve Abbey, providing an insight into what life was like in the monastery some 800 years ago.
Duration: 45 - 60 minutes.
Advance booking required: Yes, a minimum of 30 days notice is required
Price: Price on enquiry.
Group Travel Support
Further support and useful resources available to group travel organisers can be found on our dedicated Group Visits webpages.
For educational groups, please visit our School Visits webpages.