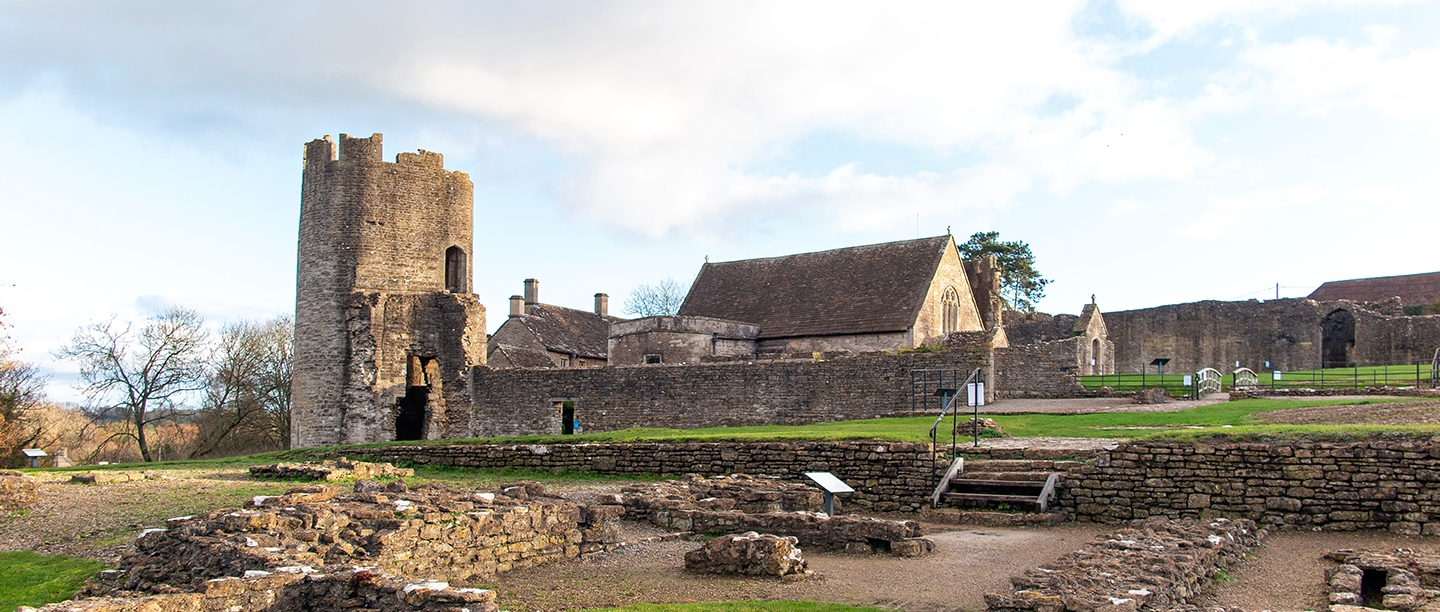 Group visits to Farleigh Hungerford Castle
Ruined medieval castle near Bath, with an eventful and sometimes gory family history. Includes a complete chapel with tombs, crypt and coffins.
Group Discount
We offer a 15% discount (10% for Stonehenge) for travel trade and organised groups of 11 or more paying visitors when payment is made in a single transaction.
Per group you also receive:
free entry for one tour leader
free entry for one coach driver
The tour leader, coach driver and any English Heritage members do not count towards the group totals.
Booking information
Trade admission prices and opening times:
Please refer to our Trade Admission Prices & Site Opening Times brochure for pricing and opening times information at our top sites for groups.
Making a booking:
Contact information for making your group booking can be found in the Visit & Contact Information section below.
Please include the property name and date of visit in the subject line of your email along with the following information:
Group name
Name of property
Tour reference/booking reference (if applicable)
Date and time of arrival
Number of visitors
Payment method:
Payment can be made on arrival by: cash, credit/debit card, cheque (made payable to The English Heritage Trust), Agency Voucher Scheme (AVS).
Visit & Contact information
Coach parking:Space for 1-2 coaches and 2-3 minibuses. Please call to book in advance.
Catering: Vending machine serving hot and cold drinks, and snacks. There are also local pubs and shops nearby.
Exhibition: The story of Farleigh and its owners is told in extensive displays in the Priest's House and through an audio tour. The Priest's House also contains a number of artefacts that have been found on site and some suits of armour.
Access: Castle: Ruins are negotiable via steps and rough paths. Grounds: Accessed on impacted gravel, tarmac, paved and earth paths and fairly smooth grass. Some cobbled areas. Wheelchair access is confined to top lawns. There is no wheelchair acess into the Chapel and in the Priest's House.
Average length of visit: 1 hour.
Address: Farleigh Hungerford, Norton St Philip, Bath, Somerset, BA2 7RS
Email: farleighhungerford.castle@english-heritage.org.uk
Telephone: Farleigh Hungerford Castle: 01225 754026
Guided tours
Make your group visit extra special by adding a guided tour.
Guided tours must be booked in advance and are always subject to availability.
Guided tour of Farleigh Hungerford Castle
Discover the sinister past of this impressive castle with a guided tour from our experienced staff on site. Relive its troubled history and the crimes of those that inhabited Farleigh Hungerford Castle, and then enjoy its hidden treasures. Rare wall paintings and lead death masks are just the beginning…
Duration: 45 minutes.
Minimum-maximum pax: Please enquire.
Advance booking required: Yes.
Price: Price available on enquiry.
Group Travel Support
Further support and useful resources available to group travel organisers can be found on our dedicated Group Visits webpages.
For educational groups, please visit our School Visits webpages.