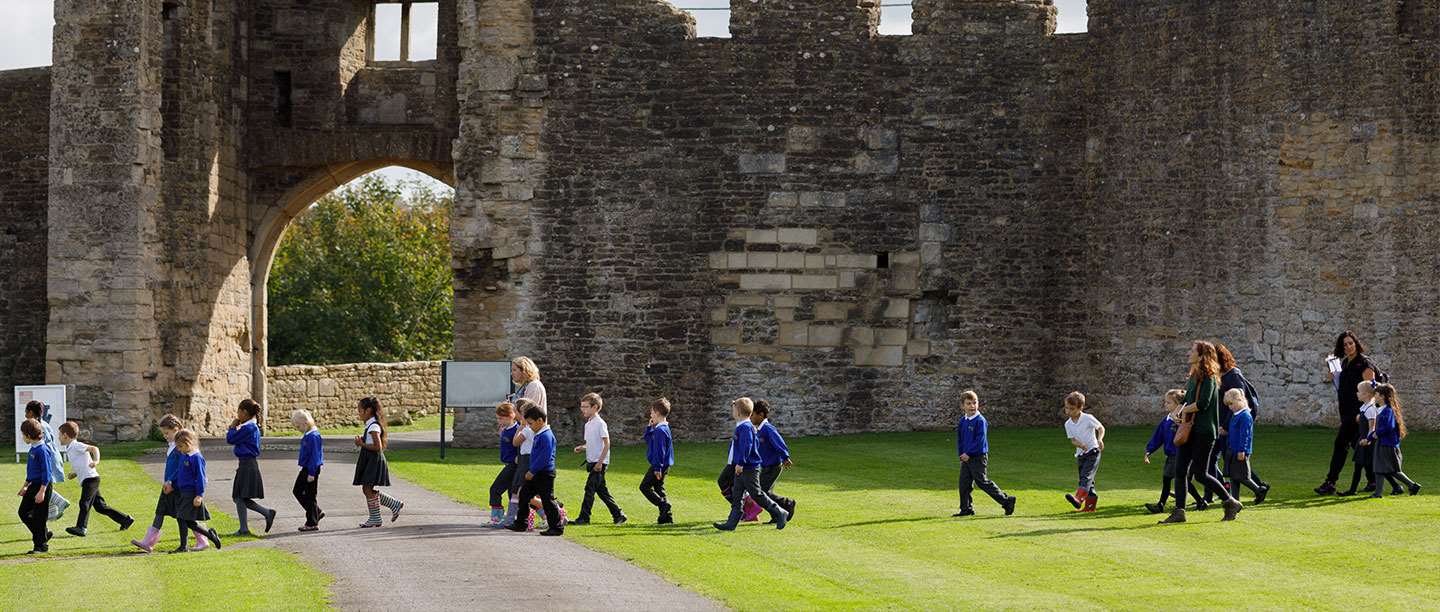 Discovery Visits at Farleigh Hungerford Castle
Remains of 14th-century fortified mansion built in the quadrangular style as home of the colourful Hungerford family. Interesting features include the gate house, dry moat, curtain wall, chapel crypt and foundations of the original manor house.
Our Discovery Visits have been adapted to follow health and safety guidelines and will still offer your students a quality and fun learning experience.
Expert-Led Visits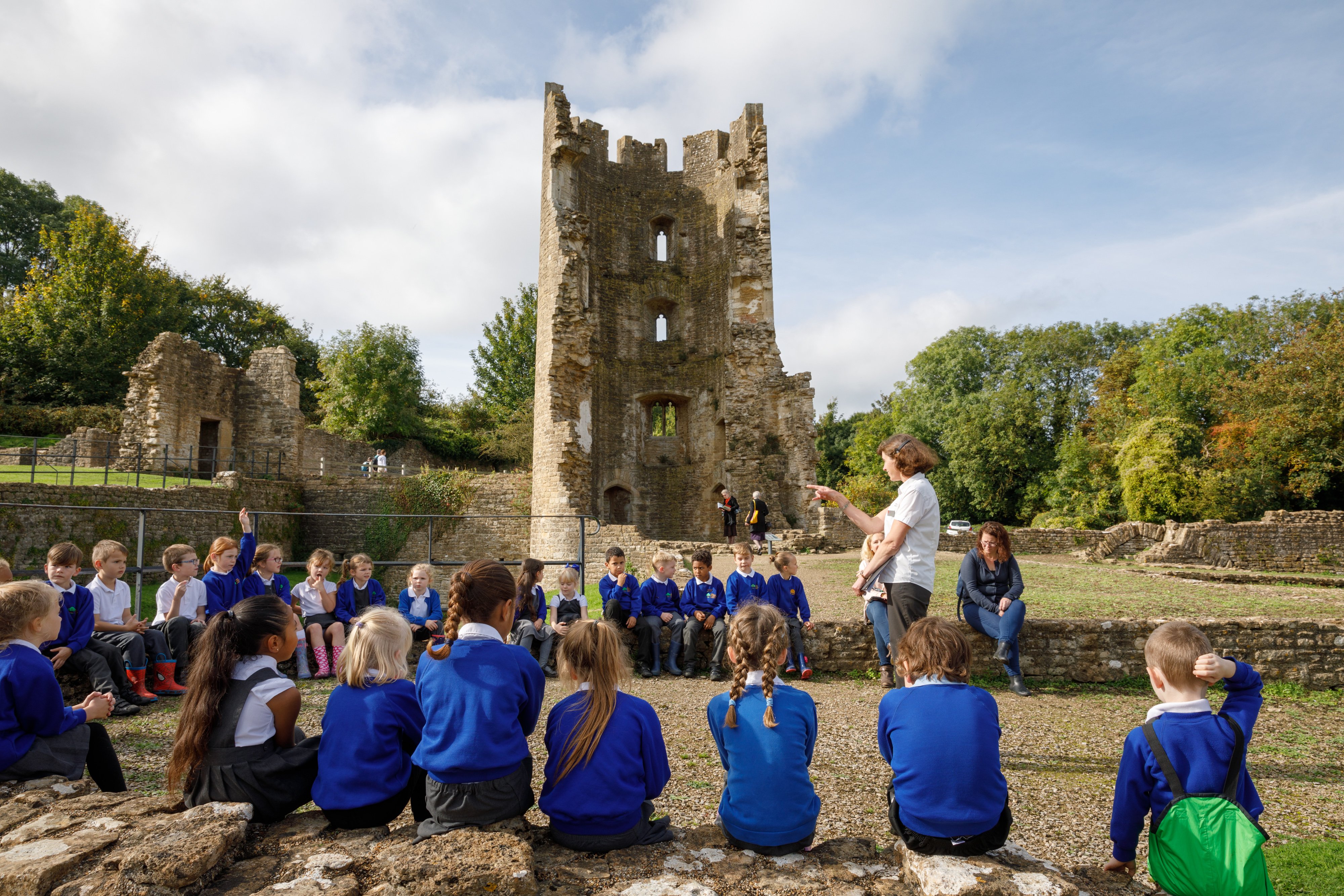 Living in a Medieval Castle
Drama, History, Literacy
KS1, KS2, KS3
Living in a Medieval Castle is our expert-led session which can be adapted for EYFS, KS1, KS2 or KS3. This interactive site tour will help your class will discover who lived and worked in the castle and the similarities and differences between Medieval life and our lives today.
Availability: September to November: Thursdays and Fridays
Session lasts for 1 1/4 hours
£100 per session
Book Now
---
Plan your trip
We have a wide range of materials to support your visit and make school trip planning easy. Download our free resources to help you make the most out of your visit and create unique learning experiences before, during and after your trip.
We also offer free planning visits for group leaders once you have made a booking. Our Education Booking Team is on hand to advise and help you create the best possible school trip to suit your needs and area of study.
Facilities

PARKING: Car parking is available on-site. Coaches cannot enter the site and should park in the dedicated coach parking bays opposite the gateway.
LUNCH: Plenty of outdoor lunch space is available. In the case of wet weather we will try to provide an indoor space, but this cannot be guaranteed. .
TOILETS: Toilets are available.
SHOP: The shop is open for group leaders. Alternatively, you can order goody bags which can be booked in advance paid for on the day.
EDUCATION CENTRE: Education room available for bag storage. The free resources (Medieval costume collection for KS1-2, the handling collection with site related objects and information notes, and the on-site activity sheets including activities around castles, heraldry and medieval character cards) can be requested directly from site. It is subject to quarantining regulations so please check if it is available before you visit.
Risk Assessments

Our ready-made Discovery Visit Risk Assessment takes the hassle out of planning.
Planning Your Visit
Planning your visit couldn't be easier with the help of our resources. However if you need more details or have specific questions about your trip or our Free Self-Led or Expert Led visits, please get in touch with our Education Booking Team on 0370 333 0606