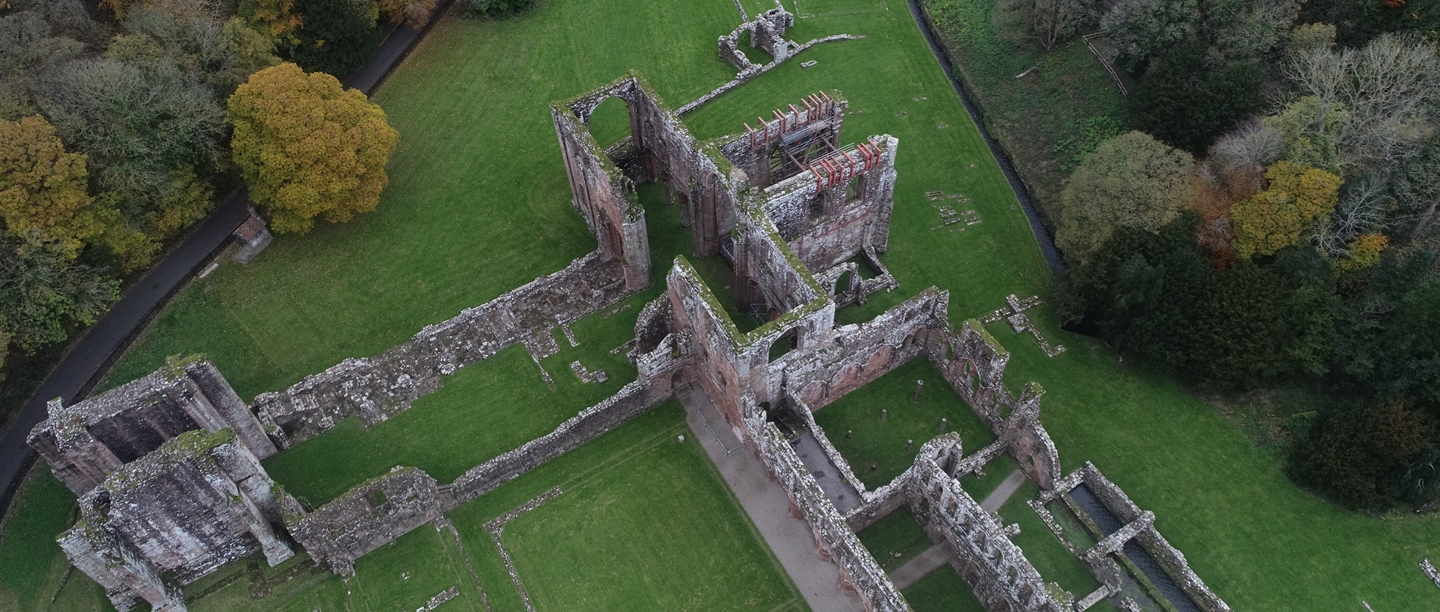 Conservation in Action at Furness Abbey
Starting late summer 2020, English Heritage is to carry out the final phase of a long running conservation project at Furness Abbey. During this period visitors will have the opportunity to see conservation work as it happens.
Preserving for the future
The £650,000 project will see the culmination of over ten years of maintenance, investigation, monitoring and testing which will ensure the long term stability and safety of the Abbey's presbytery walls.
The project will also complete repair work to the Abbey's West Tower, East Range and Infirmary.
Property Curator, Mark Douglas said "Furness Abbey is one of the most significant monastic sites in Northern England and this work will go a long way to ensure people can continue to enjoy the site for years to come. Being able to see the works take place offers a unique opportunity to see expert conservation techniques in action".
Conservation work
The works, which will commence towards the end of summer 2020 and take approximately 12 months to complete, represent the latest in a series of interventions to address issues with the structural stability of the Abbey's presbytery.
A crack in the presbytery wall was first noticed in 2008 and the first phase of works involved the installation of a temporary steel cradle to to help protect against collapse of the wall. Archaeological excavation around the base of the structure followed and between 2012 and 2015 underpinning work took place to the north, south and eastern walls of the presbytery, followed by monitoring work.
Now in the final phase of the conservation works, grout will be injected into the cavity between the walls which will greatly increase the structal stability of the presbytery. It is hoped that the works will ultimately lead to the removal of the steel cradle, which has supported the presbytery walls since 2008.
Book your visit to Furness Abbey