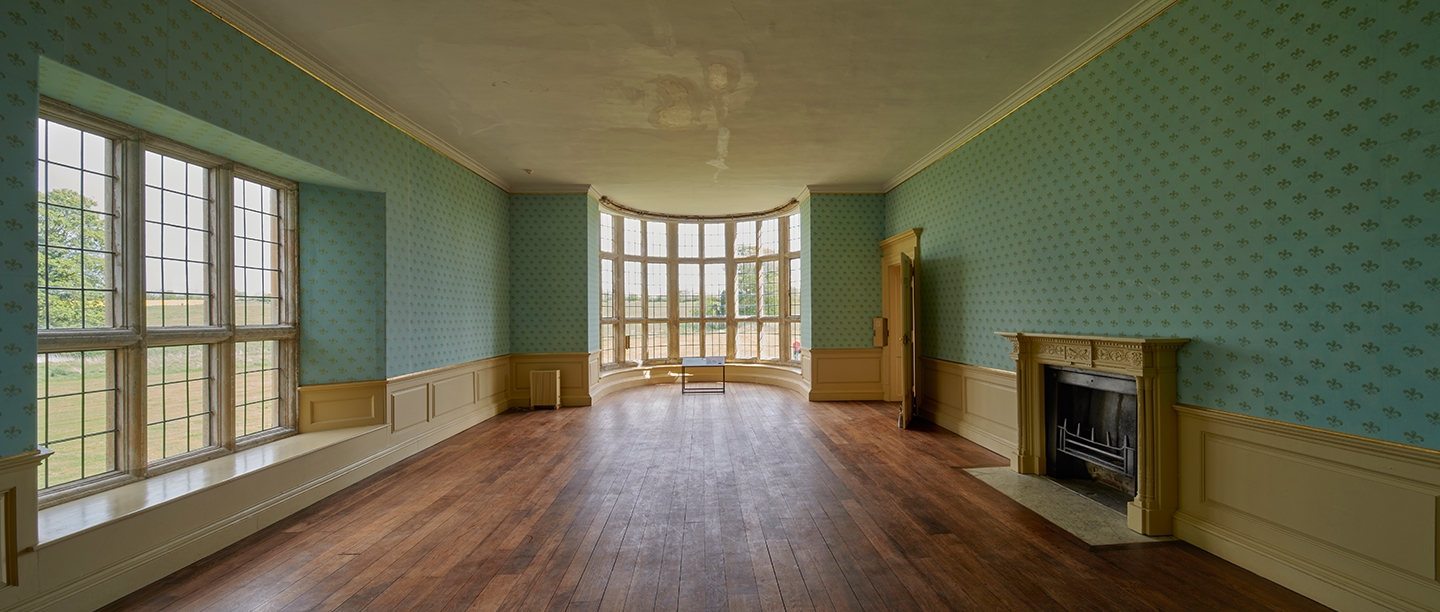 Group visits to Kirby Hall
Explore the beautiful grounds and rich decoration of one of England's greatest Elizabethan and 17th century houses. Step back in time through our new interactive exhibition 'Kirby Hall: Rise and Fall' and discover its intriguing past, including once being owned by Sir Christopher Hatton, Lord Chancellor, and the visits of King James I when on royal progress. A must-see is the stunning hand-painted four-poster bed, inspired by a real bed listed on the Hall's inventory. Wander through The Great Hall, restored to its historical colour palette, discover a selection of items from our Collection Stores on display for the first time and explore the magnificent gardens.
Group Discount
We offer a 15% discount (10% for Stonehenge) for travel trade and organised groups of 11 or more paying visitors when payment is made in a single transaction.
Per group you also receive:
free entry for one tour leader
free entry for one coach driver
The tour leader, coach driver and any English Heritage members do not count towards the group totals.
Booking information
Trade admission prices and opening times:
Please refer to our Trade Admission Prices & Site Opening Times brochure for pricing and opening times information at our top sites for groups.
Making a booking:
Contact information for making your group booking can be found in the Visit & Contact Information section below.
Please include the property name and date of visit in the subject line of your email along with the following information:
Group name
Name of property
Tour reference/booking reference (if applicable)
Date and time of arrival
Number of visitors
Payment method:
Payment can be made on arrival by: cash, credit/debit card, cheque (made payable to The English Heritage Trust), Agency Voucher Scheme (AVS).
Visit & Contact information
Coach parking: Free coach parking 250 metres from site entrance.
Average length of visit: 2 hours.
Address: Kirby Lane, Corby, Northamptonshire NN17 3EN
Email: kirby.hall@english-heritage.org.uk
Telephone: 01536 203230
Guided tours
Make your group visit extra special by adding one of our guided tours.
Guided tours are always offered subject to availability,
Guided tour of Kirby Hall
The tour looks at the history of Kirby Hall and also touches on the design of the Hall and garden, which is a very good example of 1690s garden design.
Duration: 60 minutes.
Capacity: minimum 11 pax. Large groups may require multiple guides.
Advance booking required: Yes, minimum notice of 14 days is required.
Prices: Price available on enquiry.
Group Travel Support
Further support and useful resources available to group travel organisers can be found on our dedicated Group Visits webpages.
For educational groups, please visit our School Visits webpages.