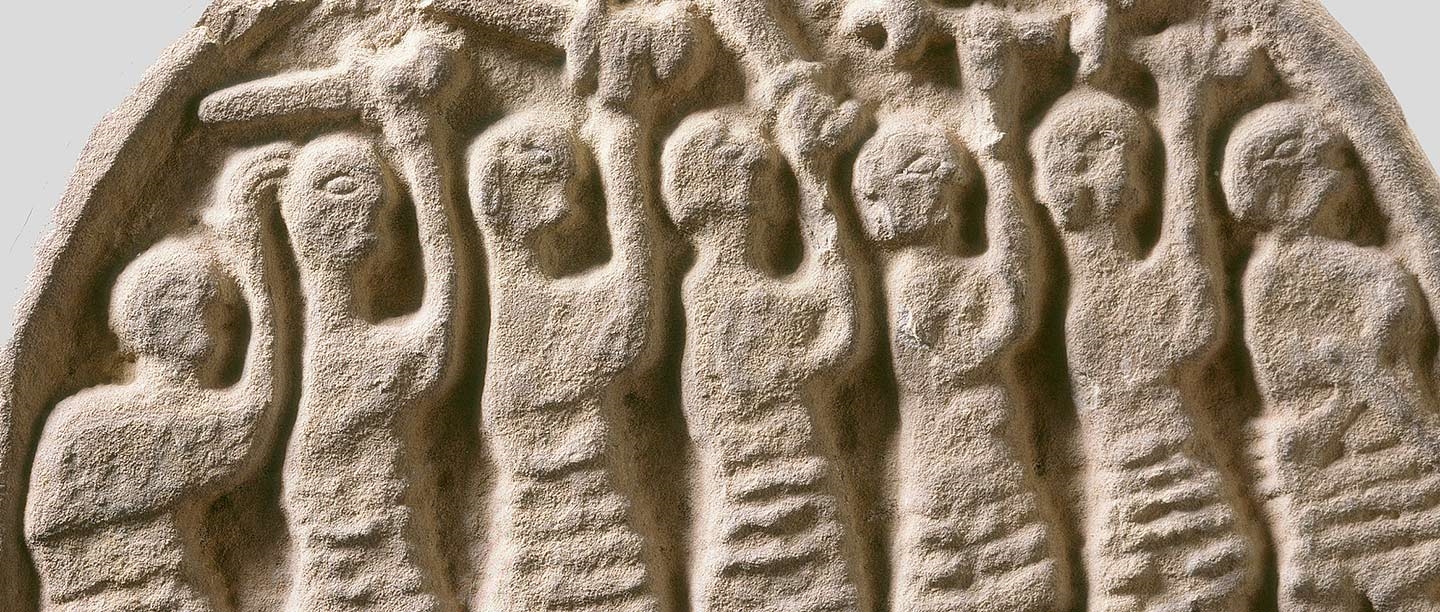 Lindisfarne Priory Collection Highlights
The collection from Lindisfarne Priory includes internationally significant Anglo-Saxon stonework: stone crosses, name stones and the world-renowned 'Viking Raider Stone'. The collection spans the Roman period to the post-medieval period when the site was used by the military, and therefore includes domestic and personal items.
A site museum was first established by the site owners, the Crossman family, following their excavations in the late 19th century. Further discoveries were made during consolidation work by the Ministry of Works in the 1920s.