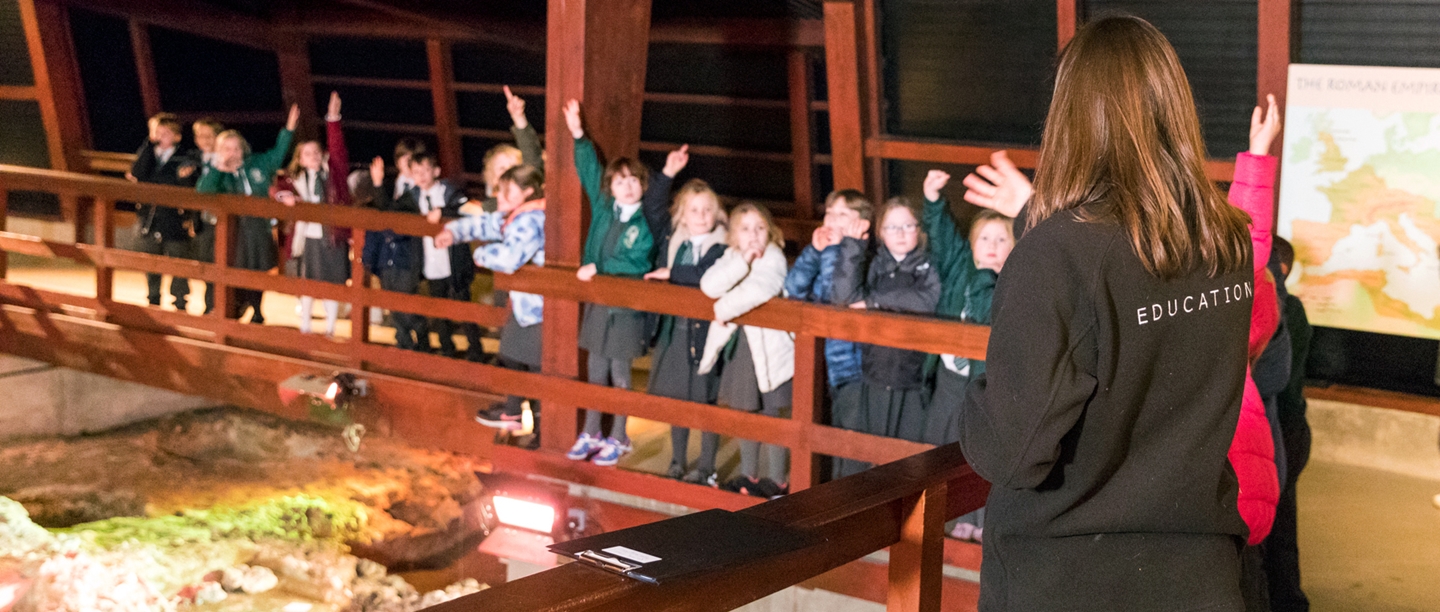 Discovery Visits at Lullingstone Roman Villa
Give your students a better understanding of what life was really like in Roman Britain, and let our site experts bring the people who once lived and worked at Lullingstone back to life in a hands-on Discovery Visit.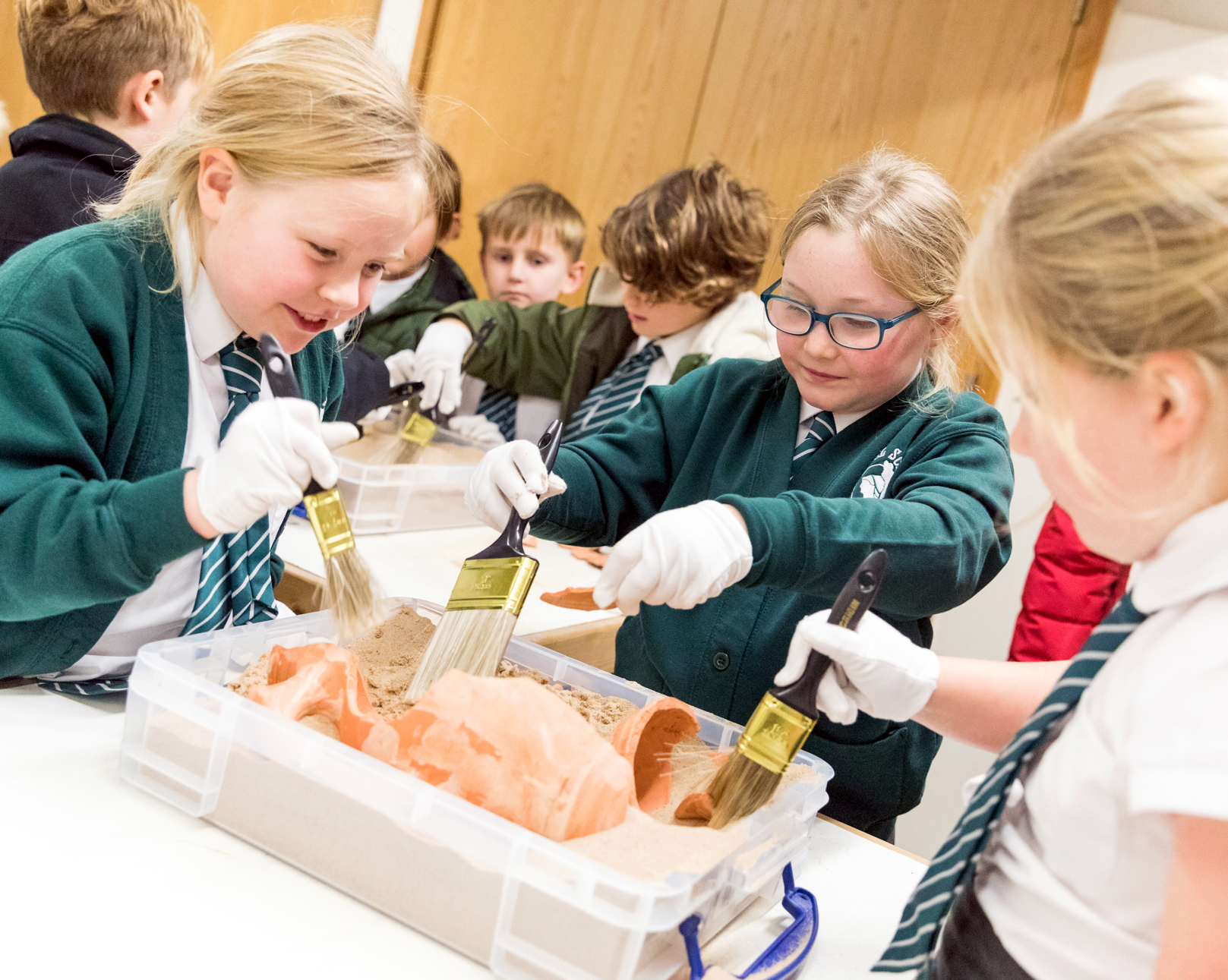 Roman Life and Learning from Archaeology
History, RE, Science
KS2
Discover what life was like at Lullingstone Roman Villa for its wealthy owners and the people who worked there during our interactive session involving role play, object handling and exploration of the villa. Pupils will take part in an experiment to understand how the hypocaust system worked and will become archaeologists, as they piece together replica artefacts that will help them understand the culture and religious beliefs of Roman Britain.
Availability: April to October: Wednesday to Friday during term time, November to March: Thursday and Friday during term time
Session lasts for 1 1/2 hours
£100 per session
Book Now
---
Plan Your Trip
We have a wide range of materials to support your visit and make school trip planning easy. You can find all our site-specific information and tools below, and for Covid-19 risk assessments and measures we've got in place please visit our what to expect page.
Download our free resources to help you make the most out of your visit and create unique learning experiences before, during and after your trip. We also offer free planning visits for group leaders once you have made a booking. Visit our bookings page to start planning your trip!
Planning Your Visit
Planning your visit couldn't be easier with the help of our resources. However if you need more details or have specific questions about your trip or our Free Self-Led or Expert Led visits, please get in touch with our Education Booking Team on 0370 333 0606