Research on Meare Fish House
The most recent study of the Fish House was published in 2009 in the English Heritage Historical Review.[1] Among other things this explains the domestic and non-industrial purpose of the Fish House and discusses its significance in the context of medieval domestic architecture.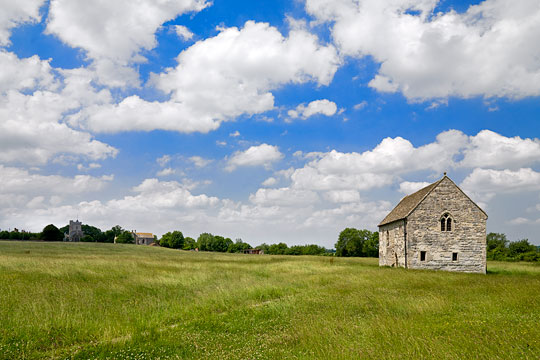 Potential for Future Research
Among the issues, questions and sources which would merit further investigation are the following:
The archaeological and landscape potential of the immediate environs. The meadow in which the Fish House sits would reward close-contour surveying and geophysics, with the possibility of identifying building platforms and understanding its land-use history.
The Manor House. Extending the study to include the nearby Manor House and its fabric and surroundings (which are very well documented) could lead to an important study of an exceptionally well-preserved example of a monastic manorial landscape. An unusually grand monastic country house and an important 14th- and 16th-century building in its own right, the Manor House deserves thorough study and publication. All published accounts seriously misunderstand the standing fabric in relation to the documentary evidence.[2]
Other 'fish houses'? How many other monasteries – such as those amid the great lakes of the Fens – maintained on-site houses for high-status fishery officials? There are hints that others may have existed, for example on the estates of Durham Priory.[3]
Archaeological and documentary sources reveal larger numbers of non-domestic buildings associated with inland fisheries, but these remain to be systematically studied.
Documentary research. Further investigation, especially of the Longleat material, could bring out more detail related to the administration and economics of the Meare fishery.
Current Research Projects
Several research projects are relevant to the Fish House:
READ MORE ABOUT MEARE FISH HOUSE