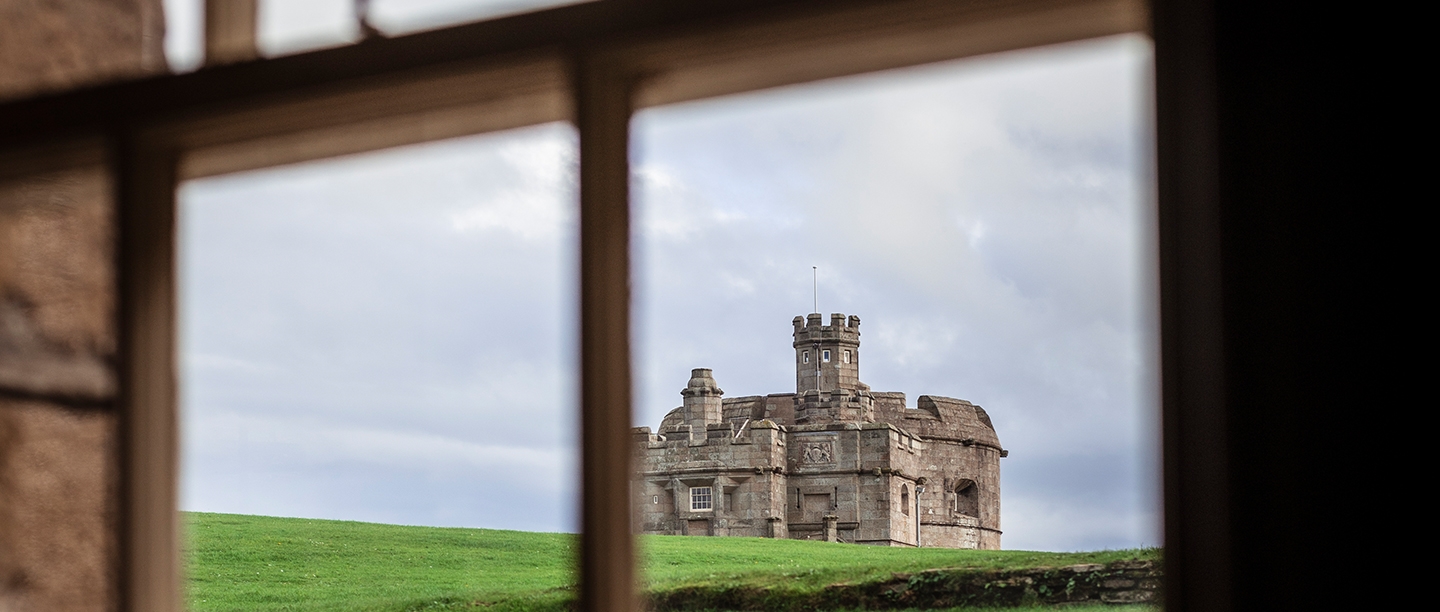 Group visits to Pendennis Castle
Pendennis Castle offers your group nearly 500 years of history at one of Cornwall's greatest fortresses, with the bonus of coastal views and a delightful cafe. Begun around 1540, as one of Henry VIII's chain of coastal artillery forts, Pendennis was strengthened in Elizabethan times. Later is endured an epic Civil War siege and saw action in the Second World War.
Group Discount
We offer a 15% discount (10% for Stonehenge) for travel trade and organised groups of 11 or more paying visitors when payment is made in a single transaction.
Per group you also receive:
free entry for one tour leader
free entry for one coach driver
The tour leader, coach driver and any English Heritage members do not count towards the group totals.
Booking information
Trade admission prices and opening times:
Please refer to our Trade Admission Prices & Site Opening Times brochure for pricing and opening times information at our top sites for groups.
Making a booking:
Contact information for making your group booking can be found in the Visit & Contact Information section below.
Please include the property name and date of visit in the subject line of your email along with the following information:
Group name
Name of property
Tour reference/booking reference (if applicable)
Date and time of arrival
Number of visitors
Payment method:
Payment can be made on arrival by: cash, credit/debit card, cheque (made payable to The English Heritage Trust), Agency Voucher Scheme (AVS).
Visit & Contact information
Coach parking: Space for one coach on site. Local authority coach parking available at Gyllynvase Beach, along Cliff Road (seafront), approx. 10 min walk to property entrance. Coaches can drop-off/pick-up from the castle car park or by reversing up the drive to the main entrance.
Catering: Cafe No.6 seats 54 and is located in the Royal Artillery Barracks. The menu reflects Cornish fare, using local suppliers and producers.
Orientation map: Download a copy of our Pendennis Castle orientation map to help with your planning.
Exhibition: The refurbished 1901 Royal Artillery Barracks houses an interactive exhibition on the ground floor, tracing the history of the castle, its people, and its links with Falmouth and the trade routes of the British Empire. A key feature is a hands on scale model of the castle: with the aid of special effects, children can step into the shoes of a soldier on kit parade.
Access: Wheelchair access to the ground floor of Royal Artillery Barrack Block. Access to keep has steps and spiral staircases.
Average length of visit: 2.5 hours
Address: Castle Drive, Falmouth, Cornwall TR11 4NQ
Email: bookings@english-heritage.org.uk (Group bookings team)
Telephone: Pendennis Castle: 01326 316594 (General enquiries only)
Guided tours
Make your group visit extra special by adding a guided tour.
Guided tours must be booked in advance and are always subject to availability.
Guided tour of the Half Moon Battery
Join a member of our team on a tour of the Half Moon Magazine at Pendennis Castle. The magazine was built in 1894 to house the shells and cartridges used for the castle's 'disappearing guns'. The magazine can only be accessed on a guided tour, which includes an audio re-enactment of the work that took place within the magazine. There are some loud bangs and sudden darkness. A dark, uneven tunnel leads down to the magazine, which means this tour is not suitable for wheelchairs, pushchairs, small children or visitors with limited physical ability.
Duration: 30 minutes
Minimum-maximum pax: 11 - 25 pax.
Advance booking required: Yes, a minimum of 30 days notice is required
Price: Price on enquiry.
Aerial fam trip
Take flight above a headland with breathtaking views out to sea. The picturesque Pendennis Castle has defended Cornwall since Tudor times and played a vital role during the two World Wars.
Group Travel Support
Further support and useful resources available to group travel organisers can be found on our dedicated Group Visits webpages.
For educational groups, please visit our School Visits webpages.