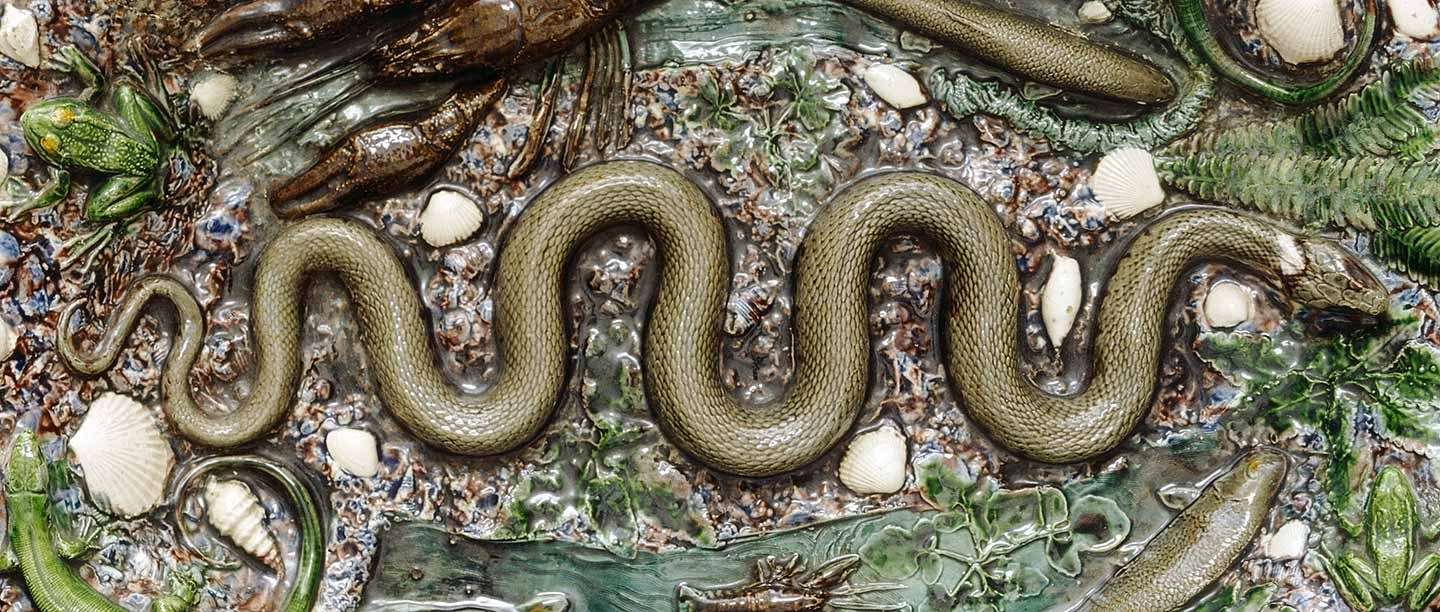 About the Wernher Collection
The artworks displayed at Ranger's House were collected by Sir Julius Wernher, a German-born businessman, in the late 19th century. This outstanding collection ranges from ornate medieval jewellery, Italian ceramics and bronze sculptures to Renaissance paintings, 18th-century French furniture and British portraits.
Find out more below about the collection itself and the man behind it, and explore some of the objects in 3D.
The man behind the collection
Wernher was born in Darmstadt, Germany, in 1850. As a young man, he sought his fortune in London, initially working there as a clerk in 1871. Just six weeks into the job he was invited by the Parisian diamond dealer Jules Porgès to accompany him to Kimberley in South Africa to work at the newly discovered diamond mines.
Over the next decade, Wernher overhauled the diamond industry in Kimberley and became incredibly wealthy. He returned to London in 1881, and married his fiancée, Alice Mankiewicz, in 1888. By 1890 he was heading a conglomerate that dominated the international diamond and gold trade.
Wernher's wealth enabled him to buy many outstanding artworks to fill the rooms of his London home, Bath House on Piccadilly, and his country estate, Luton Hoo in Bedfordshire.
Diamond mining
The artworks that Wernher collected were paid for by his dealings in diamonds.
Their discovery in 1867 near Kimberley in South African's Northern Cape triggered a dramatic influx of Europeans seeking their fortune. Several prominent businessmen known as the 'Randlords', including Wernher, set up huge excavations in the search for diamonds, making them exceptionally wealthy.
However, the industry relied on the exploitation of local communities, particularly African miners who endured harsh conditions for very little pay. Workers were often severely mistreated by their European foremen and the risk of accidents in the mines was high.
The poor treatment of the miners, together with the wider issue of British colonial presence in South Africa, contributed to political tensions that eventually led to the second Anglo-Boer War. The British forces defeated the Boers in 1902, enabling the 'Randlords' to continue to excavate diamonds and exercise their imperial power in the region for decades to come.
A collector's passion
Wernher developed a keen eye for high-quality craftsmanship during his time grading diamonds in South Africa. On returning to London in 1881, he began collecting art in earnest.
Wernher's particular passion was for what he called the 'splendidly ugly'. These were mainly artworks from the medieval and Renaissance periods, which were typically small, unusual in their subject matter and expertly made from richly embellished materials. Many of the ivories, metalwork, wood carvings and enamels on display at Ranger's bear these characteristics.
You can see one of these extraordinary objects in 3D below. Select the play button, then use your cursor or touch screen to rotate the object and zoom in. For a description and to view more objects in 3D, select the title in the top left of the screen (opens in a new window).
3D models derived photogrammetrically by Jon Bedford of the Geospatial Imaging Team at Historic England on behalf of English Heritage
The rise of the work of art
The original purpose of many of the objects on display at Ranger's House was to aid worshippers in private prayer, at a time when the Church was the dominant institution in medieval life. Yet there was also a growing appreciation for objects' artistic and technical qualities, and their ability to demonstrate an owner's taste and status.
This idea was refined during the Renaissance in Europe in the 15th and early 16th centuries, when beautifully crafted objects came to be valued as works of art in their own right.


View Collection Highlights
The world through art
More than 700 works of art from Wernher's varied collection are now on display at Ranger's House. Not only are many unique examples of their kind, but together their individual stories reveal much about the making, meaning and movement of art objects on a world stage.
Over the course of many centuries, the material culture of Europe was profoundly shaped by ever-expanding sea routes. Designs, techniques and materials were imported from across Africa and Asia and were readily employed by European artists in their own art objects. These influences can be seen in artworks across the collection.
More broadly, the collection encapsulates universal human concerns and experiences such as love and death, storytelling and devotion, and beauty and identity.
The Wernher Collection and Ranger's House
English Heritage acquired Ranger's House in 1986, long after its own historic collections had been dispersed. Just over a decade later, the opportunity arose to work with the Wernher Foundation to save a large part of Julius Wernher's outstanding art collection from being sold and potentially transferred abroad. As Ranger's had no collection of its own and the Wernher Collection no home, it made sense to display these exceptional artworks here on long-term loan.
Although Wernher never lived at or visited Ranger's House himself, photographs showing how he displayed the collection in his London and Bedfordshire houses have informed how we present it today, across ten elegant rooms.
Unique in both its quality and breadth, the Wernher Collection is one of the greatest private collections of art ever assembled in Europe.
Highlights of the Wernher Collection

Explore a selection of works from the Wernher Collection and discover what they reveal about how the material culture of Europe was changed and shaped over hundreds of years.

Explore in 3D

View some of the works of art that Wernher collected in 3D, including two extraordinary objects that were designed as memento mori – reminders of death.

History of Ranger's House

Built in the 1720s for a naval captain, Ranger's House was later home to politicians, military officers and royals, including the Rangers of Greenwich Park, for 180 years. Discover its 300-year history.