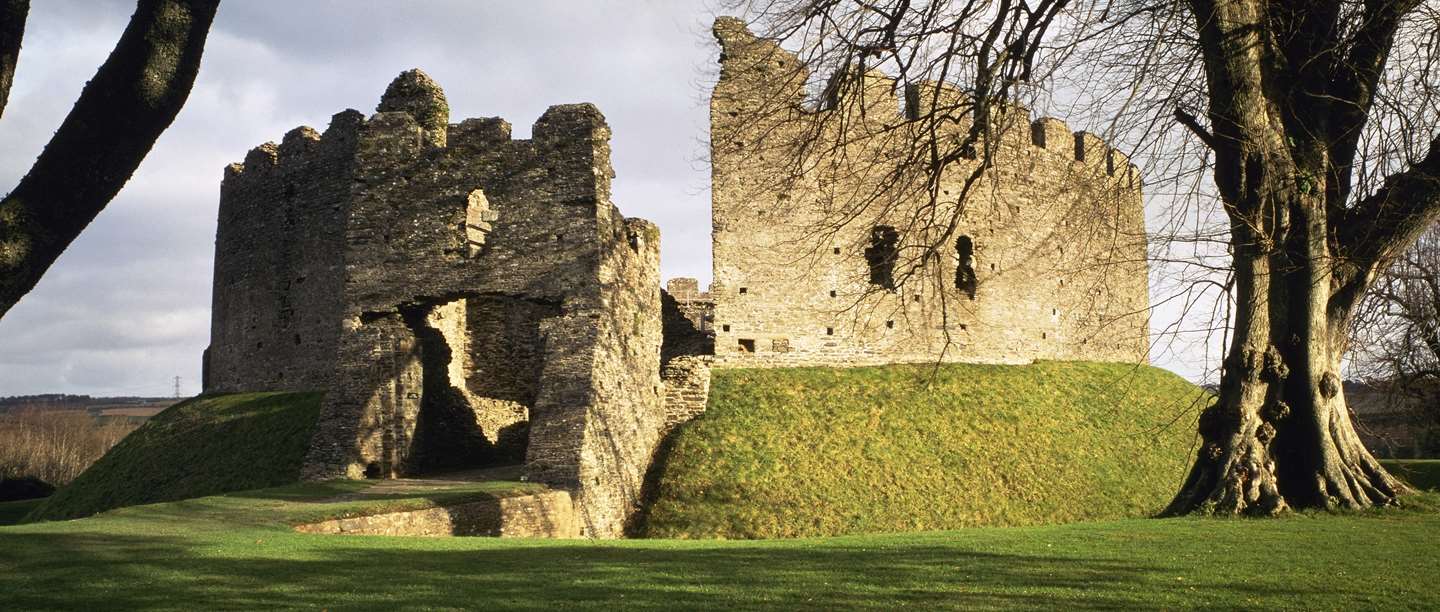 Schools
Cover a range of curriculum objectives with a visit to Restormel Castle. Once a grand and luxurious medieval retreat, the castle now offers an opportunity to learn more about medieval life and how and why castles were built and defended.
Curriculum links
Visit Restormel Castle to support your teaching in a fun and engaging way, and cover multiple topics across the curriculum.
KS1 History: Significant historical events, people and places within the locality
KS1 Geography: Use geographical skills and fieldwork
KS2 History: Local history study. Study of an aspect or theme in British history that extends pupils' chronological knowledge beyond 1066
KS2 Geography: Use geographical skills and fieldwork. Understand the strategic significance of the castle's position
KS3 History: Local history study. Development of Church, state and society in Medieval Britain 1066-1509
GCSE History: Study of the historic environment
Free self-led visits
Book a free self-led visit and organise your day to fulfil your curriculum objectives. Explore the castle ruins and look out for the remains of grand rooms with large fireplaces and high windows. Climb the stone staircase from the castle to the wall walk to see the stunning views over the countryside, and imagine how these castle walls once defended Restormel from attack. There are also extensive grounds to enjoy a picnic lunch and spot local plants and wildlife.
Find out more
Plan Your Trip
We have a wide range of materials to help support your visit and make school trip planning easy. Download our free Learning Resources to help you make the most out of your visit and create unique learning experiences before, during and after your trip.
We also offer free planning visits for group leaders once you have made a booking. Our Education Booking Team are on hand to advise and help you create the best possible school trip to suit your needs and area of study
Facilities

PARKING: The free on site car park has 25 spaces and two coach spaces, and is roughly 70 metres from the site entrance.
TOILETS: Toilets including accessible toilets are available on site
LUNCH: You are welcome to bring a picnic to eat in the grounds. There are a number of benches and three tables located on the site
SHOP: There is a gift shop selling a wide range of English Heritage souvenirs and gifts. We recommend taking your class in small groups at a time
ACCESSIBILITY: There are two disabled bays in the site car park and disabled visitors can be set down at the bottom of the path leading to the main entrance gate. There is wheelchair access to the admissions point and a disabled toilet. From the car park, using the 'disabled' gate, there are no steps, however the gate is narrow, which could present issues for visitors with wider wheelchairs. If this is the case, disabled visitors may wish to call the site in advance to arrange alternative access. Most of the site is wheelchair accessible, excluding the chapel and wall walk.
Find out more

03703330606

School visits from September 2020

Education bookings for learners of all ages and abilities will be open from 31 August, and you'll be able to book for visits from September 2020 to March 2021. If you already have a booking with us in that time, we'll be in touch over the next few weeks.

In the meantime if you have a query related to an existing booking or would like more information please email bookeducation@english-heritage.org.uk

We look forward to seeing you again soon.