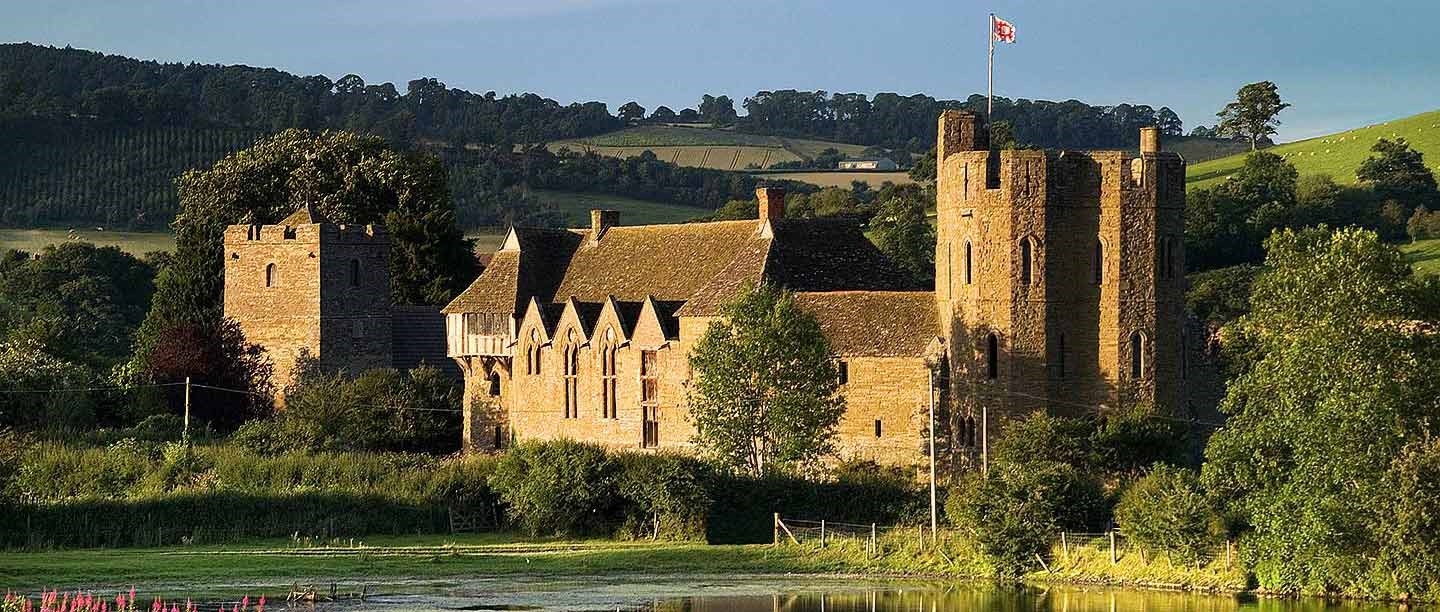 History and Stories: Stokesay Castle
Standing in a peaceful Shropshire valley near the Welsh border, Stokesay Castle has survived remarkably intact since a leading wool merchant, Laurence of Ludlow, built it in the late 13th century. His fine fortified manor house was both comfortable and impressive, designed as a statement of his wealth and power.
Today, barely touched by the passage of years, the castle offers a unique insight into life in medieval England. Delve into its history here.
Key facts about Stokesay Castle
Stokesay Castle is one of the finest fortified manor houses in England. Its military appearance is superficial – it couldn't have withstood a serious siege.
Almost everything visible at Stokesay today was built in the 1280s and 1290s by Laurence of Ludlow, a local merchant who had made his fortune in the wool trade.
The only substantial later addition is the picturesque gatehouse, built in 1640–41.
Among Stokesay's many treasures are its medieval staircase and tiled floor, and a richly carved 17th-century chamber.
In the 19th century the castle was sympathetically repaired and preserved thanks to the enlightened efforts of early conservationists.
Stokesay Castle's history
Description of Stokesay Castle

Read a description of the castle – one of the first fortified manor houses in England, which bears witness to the taste, wealth and importance of its owner.

Download a plan of the castle

Download a plan of Stokesay Castle as a PDF to see how it has developed over time.

Buy the guidebook to Stokesay Castle

Packed with plans, reconstruction drawings and historic photos, this guidebook gives a vivid account of the castle's history and its occupants.
ENJOY A FULL YEAR OF ADVENTURE
Become an English Heritage member and take full advantage of free entry to over 400 sites plus free or discounted access to our exciting events programme throughout the year.


Join now from £4.42 per month