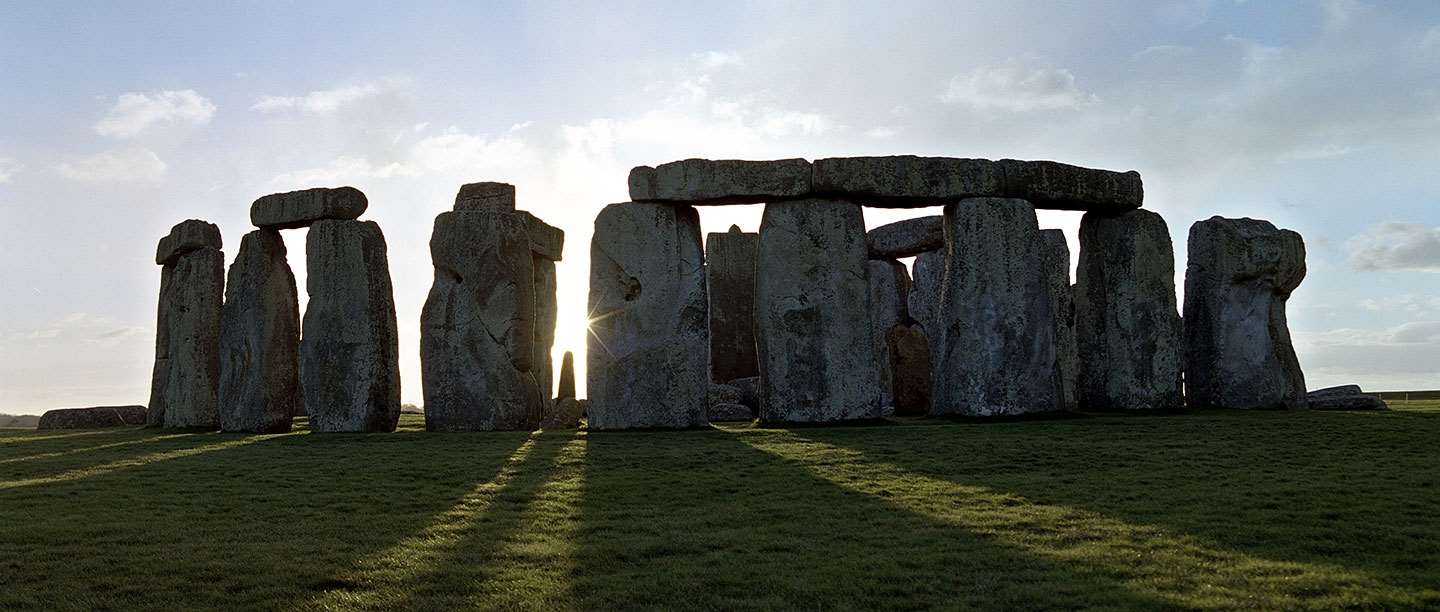 History and Stories: Stonehenge
A World Heritage Site, Stonehenge and its surrounding prehistoric monuments remain powerful witnesses to the people of the Neolithic and Bronze Ages who created them.
Stonehenge has inspired people to study and interpret it for centuries, yet many questions remain to be answered – about who built it, when, and why. Find out about its history and mysteries here.
History of Stonehenge

Read a full history of one of the world's most famous prehistoric monuments, from its origins about 5,000 years ago to the 21st century.

Building Stonehenge

Stonehenge is a masterpiece of engineering. How did Neolithic people build it using only the simple tools and technologies available to them?

Stonehenge Reconstructed

Explore detailed reconstruction images depicting Stonehenge and nearby monuments from the early Neolithic period to the Bronze Age.

100 years of care

In 1918, Cecil and Mary Chubb gifted Stonehenge to the nation. Our series of blog posts traces the conservation and care of Stonehenge over 100 years.
Making Connections: Stonehenge in its prehistoric world
At the time of Stonehenge, people connected with others and with the world around them by making and sharing objects. A special exhibition at the Stonehenge visitor centre, curated in partnership with the British Museum, tells the story of these changing prehistoric connections through precious objects of stone, chalk, gold and bronze. The exhibition runs from 12 October 2018 until 21 April 2019.
Find out more
Virtual Tour of Stonehenge

Take an interactive tour of Stonehenge with this 360 degree view from inside the stones, which explores the monument's key features.

Description of Stonehenge

In the Stonehenge we see today various stones are fallen or missing, making the original plan difficult to understand. This page explains the different elements of the monument.

Plan of Stonehenge

Download this PDF plan of Stonehenge to explore the monument and see how it has developed over time.
Explore the Stonehenge Landscape

Use these interactive images to discover what the landscape around Stonehenge has looked like from before the monument was built to the present day.

The Stonehenge World Heritage Site Landscape

Explore this interactive map created by Historic England to find out about the latest in-depth research into the Stonehenge World Heritage Site landscape.

The First World War Stonehenge aerodrome

As they travel from the visitor centre to the stones, few of today's visitors to Stonehenge realise they are crossing the site of a First World War airfield. Find out more.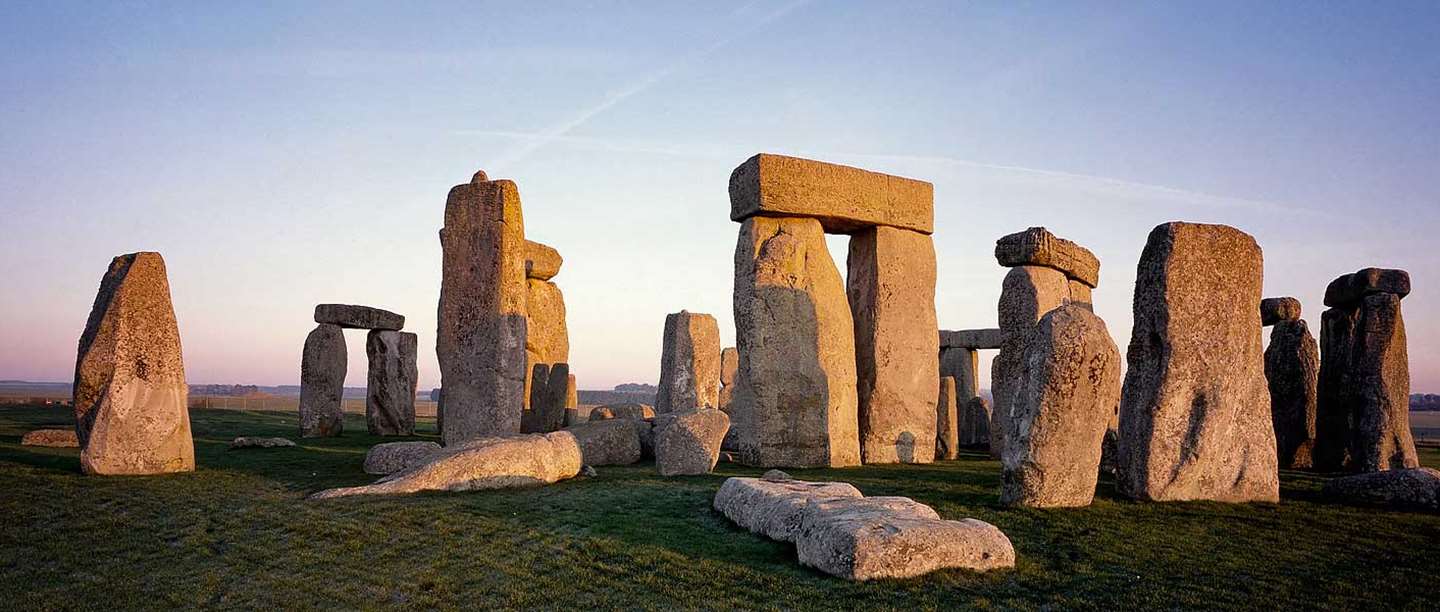 Discover more with membership
With English Heritage membership, you can enjoy a full year of free entry to over 400 historic places, including Stonehenge.
12 months' unlimited access from only £3.83 a month.