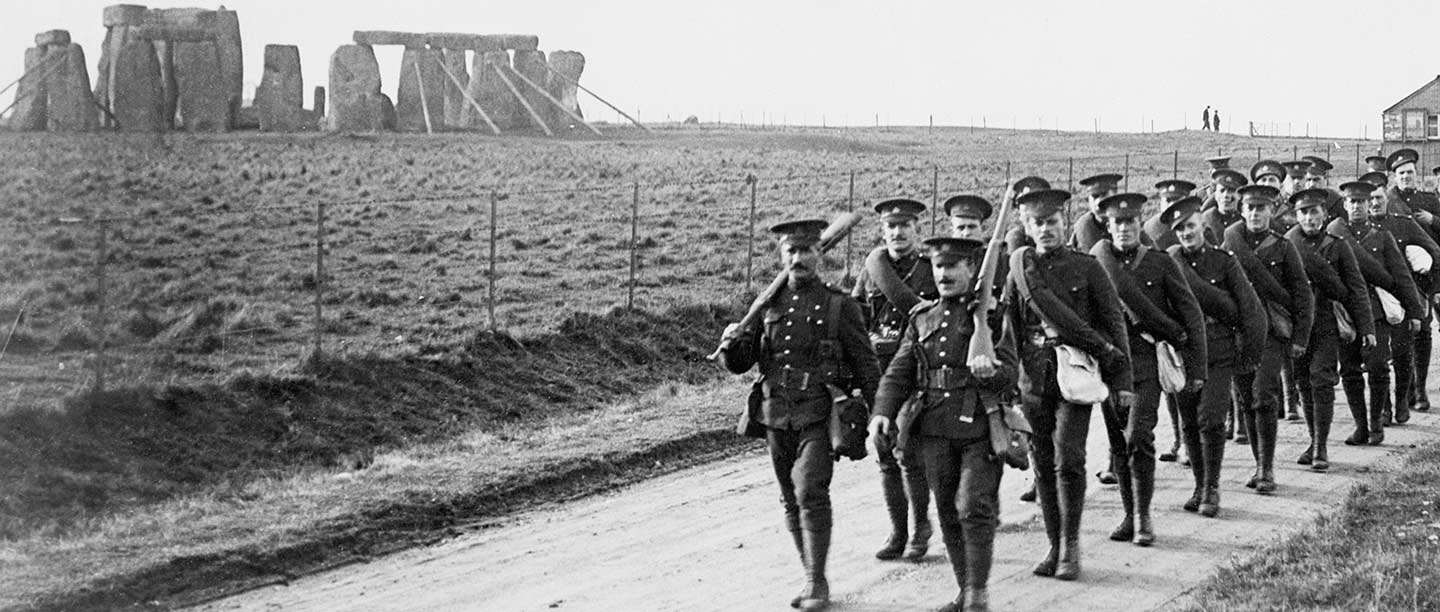 Soldiers at Stonehenge
Stonehenge stood at the heart of the world's largest military training camp during the First World War. One million men trained for war there between 1914 and 1918, coming from across the Commonwealth.
Explore these objects and images to find out what life was like for the men and how the Stonehenge landscape and its communities were changed by the First World War. Select an image to see a larger version and to read more information about the object or photograph.