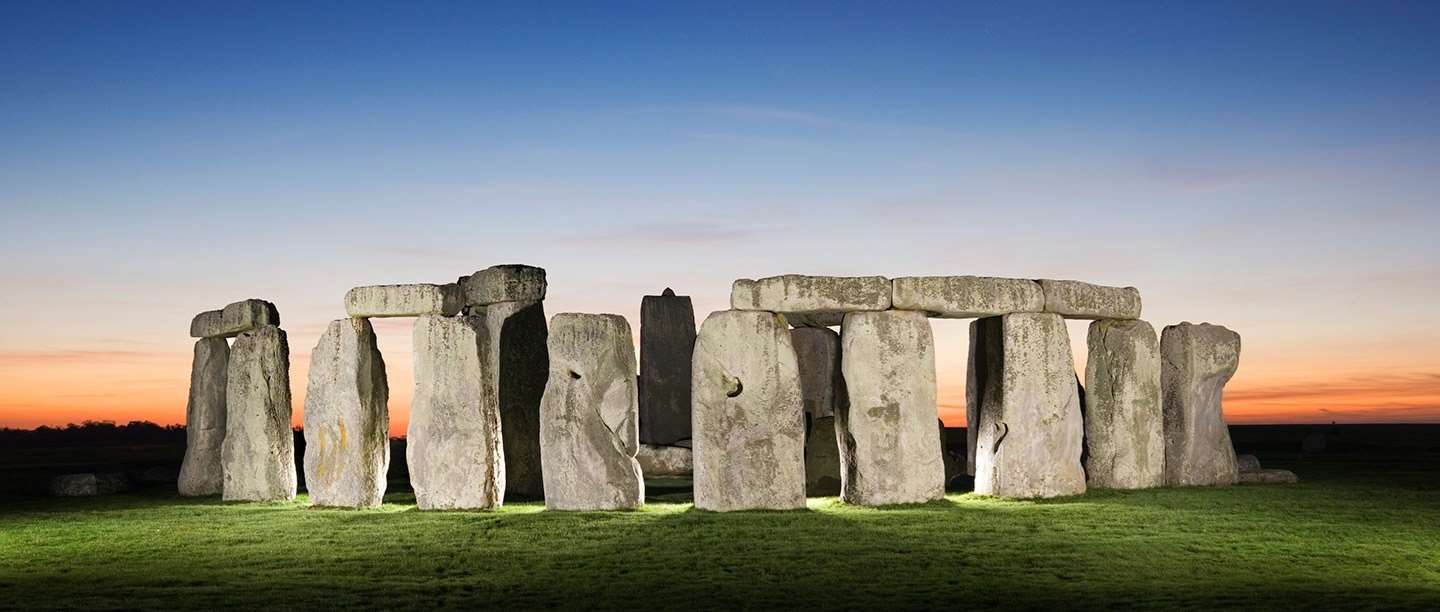 Interactive Maps of the Stonehenge Landscape
Discover what the landscape around Stonehenge has looked like from before the monument itself was first built through to the present day. Move between the four maps to see the Stonehenge landscape at different periods, and open the image windows to find out more about each feature.
Virtual Tour of Stonehenge

Take an interactive tour of Stonehenge with this 360 degree view from inside the stones, which explores the monument's key features.

History of Stonehenge

Read a full history of one of the world's most famous prehistoric monuments, from its origins about 5,000 years ago to the 21st century.

England's prehistoric monuments

England's prehistoric monuments span almost four millennia. Discover what they were used for, how and when they were built, and where to find them.