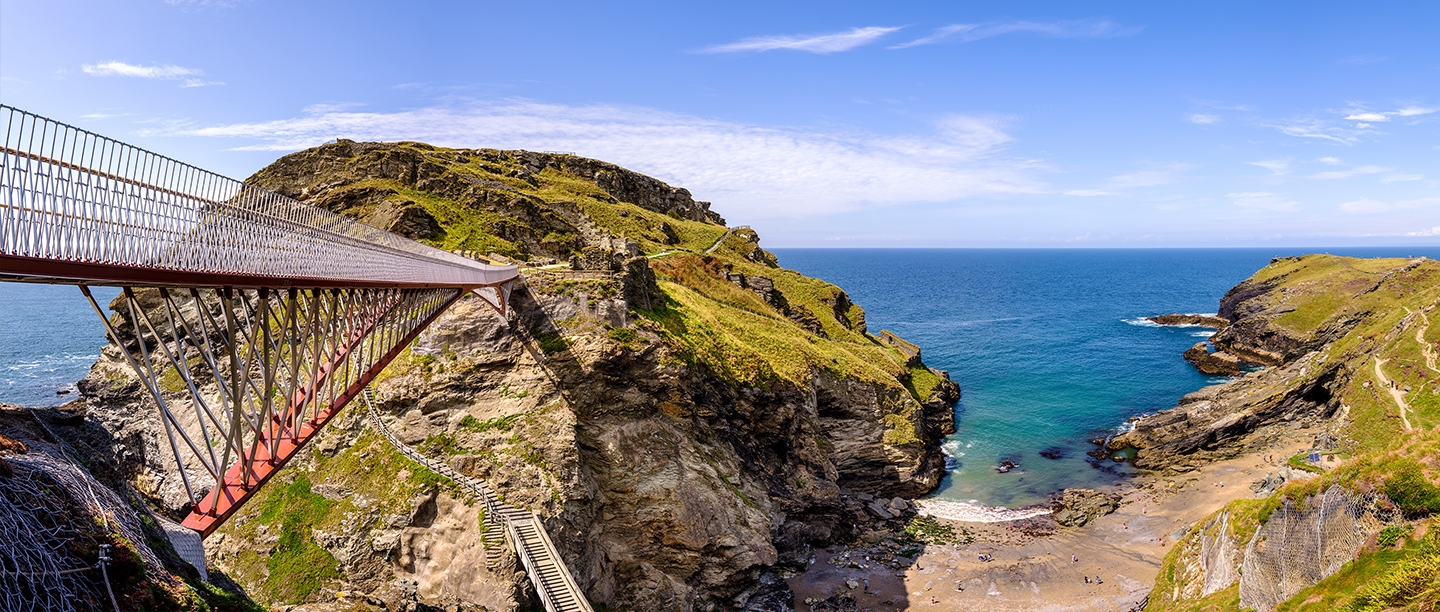 Develop your skills at Tintagel Castle
Hoping to start a career in Heritage or Hospitality? We're recruiting for a number of vacancies at Tintagel Castle – including seasonal, full, and part-time roles – perfect if you're looking to gain experience at a world-famous visitor attraction.
You'll enjoy a warm and friendly team environment, gain valuable on-the-job training, and deliver a memorable day out for all our visitors. Find out more and apply below.
Current Vacancies
Food and Beverage Assistant
Our cafes provide the social hub of this historic site and you will play a vital part in creating a warm and welcoming environment where our visitors can relax and enjoy high quality food.


Visitor Assistant
Join an amazing team of employees and volunteers, making sure visitors have a great time from the moment they arrive until they say goodbye.


Visitor Welcome Manager
Visitor Welcome Managers help lead our front of house operation . You will be responsible for ensuring our Membership and Admissions teams are working to deliver targets and provide a great visitor experience.
Why work with us?
'Whether you're starting a new career, or looking for a seasonal job, Tintagel Castle is the perfect place to hone your skills. You'll learn lots about visitor experience and how operations work at a busy visitor attraction.' – Jordan Forbes-Hardy, Historic Propery Steward
'It's a wonderful place to work, especially if you love the Cornish coast' – Sarah Hart, Retail Manager
Employee Benefits
You'll also get:
Full training programme
Free car parking
Holiday and sick pay
No split shifts
A generous pension
Generous annual leave entitlement, plus the option to buy additional holiday days
Free entry to all 400+ English Heritage sites for you, another adult, and up to six children.
Discounts with English Heritage holiday cottages, plus in our shops, and tearooms
Discounts with high street brands such as Cotswold Outdoor and Vodafone