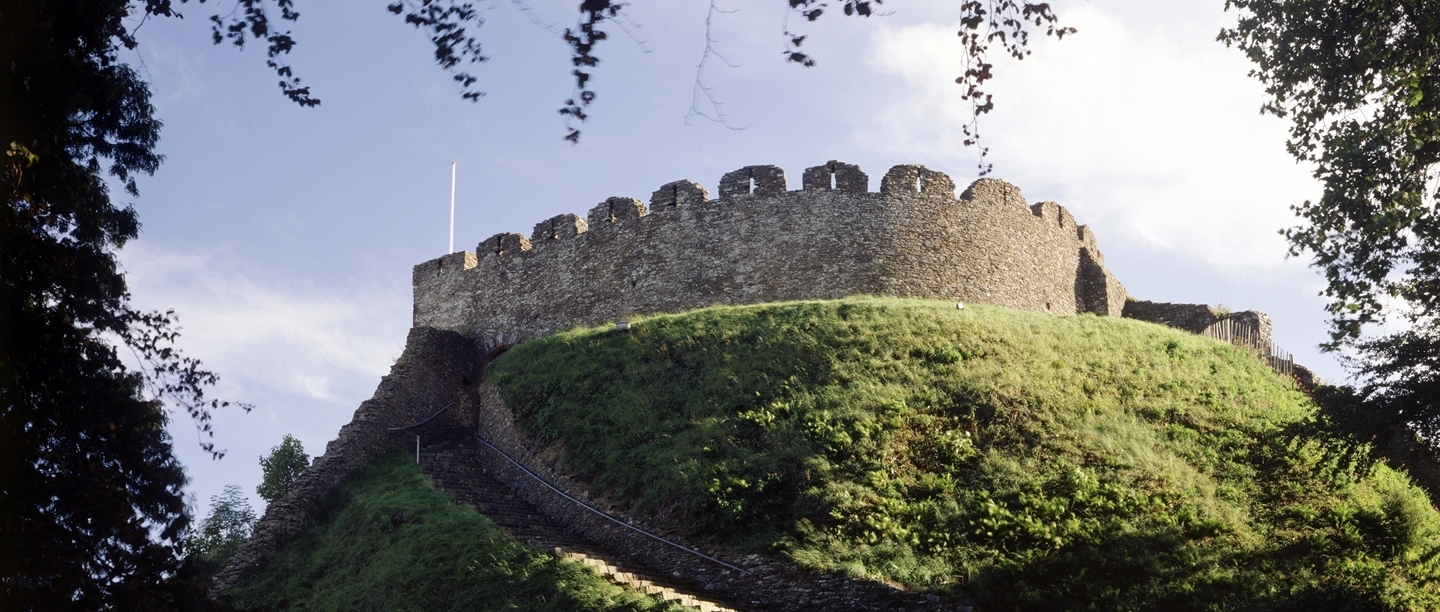 Schools
Cover a range of curriculum objectives with a visit to Totnes Castle. Originally a Norman motte and bailey castle, a shell keep and curtain wall were added later. Now, the site offers an opportunity to learn more about medieval life and how and why castles were built and defended.
Curriculum links
Support your teaching in the classroom by stepping out of it. A visit to Totnes Castle will help you bring learning to life, covering multiple topics across the key stages.
KS1 History: Significant historical events, people and places in the locality
KS2 History: A local history study. A study of an aspect or theme in British history that extends pupils' chronological knowledge beyond 1066
KS3 History: Development of Church, state and society in Medieval Britain 1066-1509
Free Self-Led Visits
Book a free self-led visit to Totnes Castle and organise your day to suit your curriculum objectives. Climb the steps to the castle keep to understand its context in the landscape, with views across the Saxon town of Totnes and the River Dart. Explore the shell keep, built to replace an earlier motte and bailey castle, and see if you can spot the defensive arrow slits and battlements. Walk around the outside wall of the castle to see the steep sided ditch and bank which were part of the original castle defences, enjoy a picnic lunch in the bailey and look out for the graffiti carved on the tree by prisoners during the Second World War.
Enquire now
Plan your visit
We have a wide range of materials to support your visit and make school trip planning easy. You can find all our site-specific information and tools below, and for Covid-19 risk assessments and measures we've got in place please visit our what to expect page.
Download our free resources to help you make the most out of your visit and create unique learning experiences before, during and after your trip. We also offer free planning visits for group leaders once you have made a booking. Visit our bookings page to start planning your trip!
Facilities

CASTLE: The Keep and Moat walk are open with a one-system in operation; we ask that you split into small groups to access the Keep. Narrow stairways require careful negotiation to maintain social distancing.
PARKING: There is no car or coach parking on the site. Parking is available in the town centre car parks – charges apply.
TOILETS: There are no toilets on site. The nearest public facilities are in the Market Square (off Totnes High Street).
FOOD AND DRINK: You are welcome to bring a picnic. There are a few picnic tables with benches in the Bailey, sheltered by mature trees.
SHOP: The shop sells a range of English Heritage gifts and souvenirs. Please bring your students in supervised small groups.