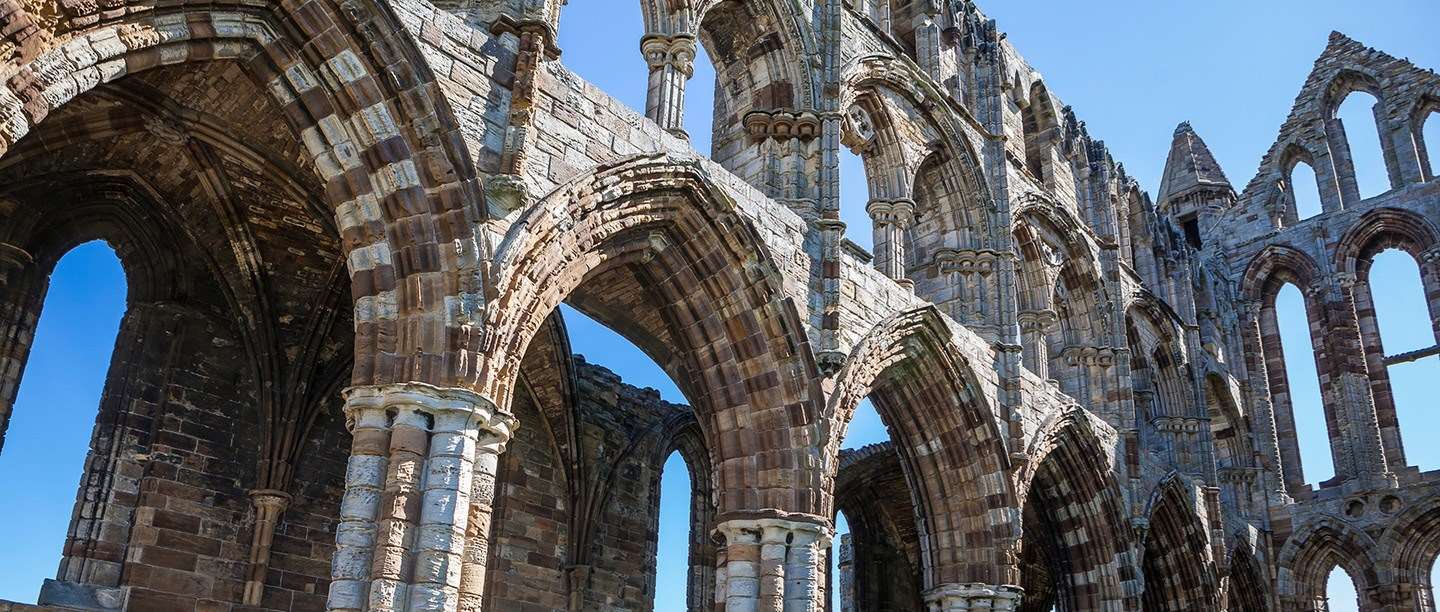 Revamping Whitby Abbey
This year we're investing almost £1.6 million to transform Whitby Abbey and celebrate the history of this iconic landmark.
In 2019 discover more in the exhibition with its dramatic new displays, prepare for intriguing encounters as you explore the abbey ruins, and enjoy improved facilities.
We recently gave you the chance to get involved in the project through our illustration competition. Read on to find out who won.
Fantastic new facilities
From 5 Nov 2018 - spring 2019 we'll be closed while we carry out improvements to both of our entrances. The developments will leave us better prepared for busy periods so you'll spend less time queuing and more time exploring.
Our courtyard will be re-landscaped with a tree-lined avenue, contemporary seating, and green spaces planted with herbs which the medieval monks might have used for cooking and medicines, such as sage, dill and lavender.
The lodge which sits at the top of the 199 steps will also be transformed into a new coffee shop for you to fuel up after your abbey adventure.
Sharing our story
The winner of our recent illustration competition will have their artwork featured in the design scheme of our new exhibition. The winning designs will be incorporated on 3D voiles, illuminated and suspended from the ceiling of the museum.
In the refurbished museum, you'll be able to delve into the history of this iconic site from the early Bronze Age through to the occupation of the Chomley family. Sir Hugh Chomley II built the mansion, which currently houses our museum, in 1672.
And we're not stopping there! As you head out to explore the abbey you'll stumble upon playful interventions about the headland, allowing you to discover as much as you like of our story. We're working on a sensory trail for families too.
Illustrating Whitby Competition
Congratulations to Mark Elvins - the winner of our illustration competition. Next spring you'll be able to see Mark's evocative artworks in our new exhibition.
Thanks to everyone who submitted an entry. There were so many wonderfully imaginative responses to interpreting the history of the abbey.