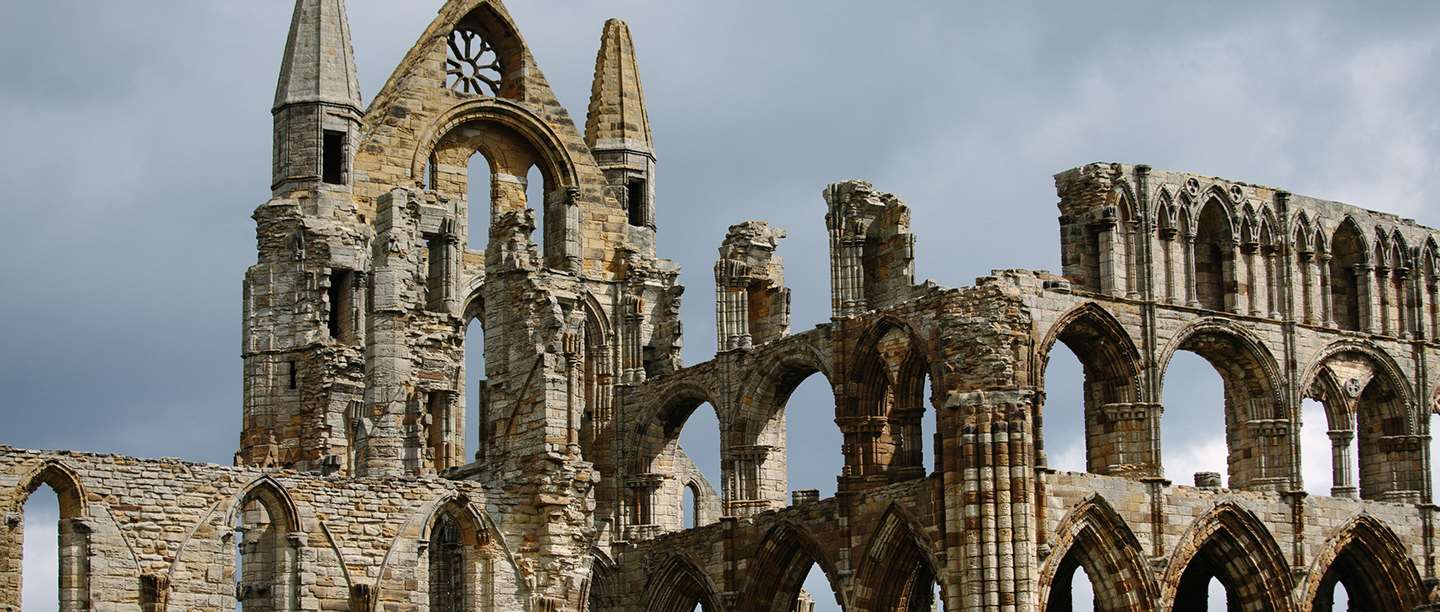 Revamping Whitby Abbey
This year we're investing almost £1.6 million to transform Whitby Abbey and celebrate the history of this iconic landmark.
In April 2019, explore 3,000 years of history in the new permanent exhibition with dramatic displays of unique objects and an interactive guide.
You will also be able to enjoy new facilities, including a coffee shop and improved welcoming visitor's areas, making sure you get the most of your visit to the abbey.
New facilities
In April 2019 Whitby Abbey will reopen following a major project to improve the visitor centre, museum and interpretation across the site.
Outside, the courtyard area has been transformed with a tree-lined avenue, new seating and green spaces planted with herbs. You'll also find a cosy coffee shop near the entrance to the abbey.
3,000 years of history - Telling the story
Visit the museum to delve into thousands of years of the abbey's history of Whitby Abbey from the early Bronze Age through medieval times to the occupation by the Cholmley family in late 17th century.
You can also find out how the abbey has inspired artists, novelists and poets over the centuries. For instance, you'll discover how Bram Stoker imagined his character Dracula leaping ashore from a wrecked ship and up the 199 steps. JMW Turner, JRR Tolkien and Lewis Carroll have all also been inspired by Whitby and its famous abbey.
History of Whitby Abbey
Interactive Guide
Borrow an interactive ammonite and download the LiveBeacon app to explore the abbey's stories like never before. You'll discover hidden archaeology and find out what the abbey was like when it was as a bustling centre of trade and religion.
Illustrating Whitby Competition
Congratulations to Mark Elvins - the winner of our illustration competition. You'll shortly be able to see Mark's evocative artworks in our new exhibition.
Thanks to everyone who submitted an entry. There were so many wonderfully imaginative responses to interpreting the history of the abbey.
The winner of our illustration competition will have their artwork featured in the design scheme of our new exhibition. The winning designs will be incorporated on 3D voiles, illuminated and suspended from the ceiling of the museum.