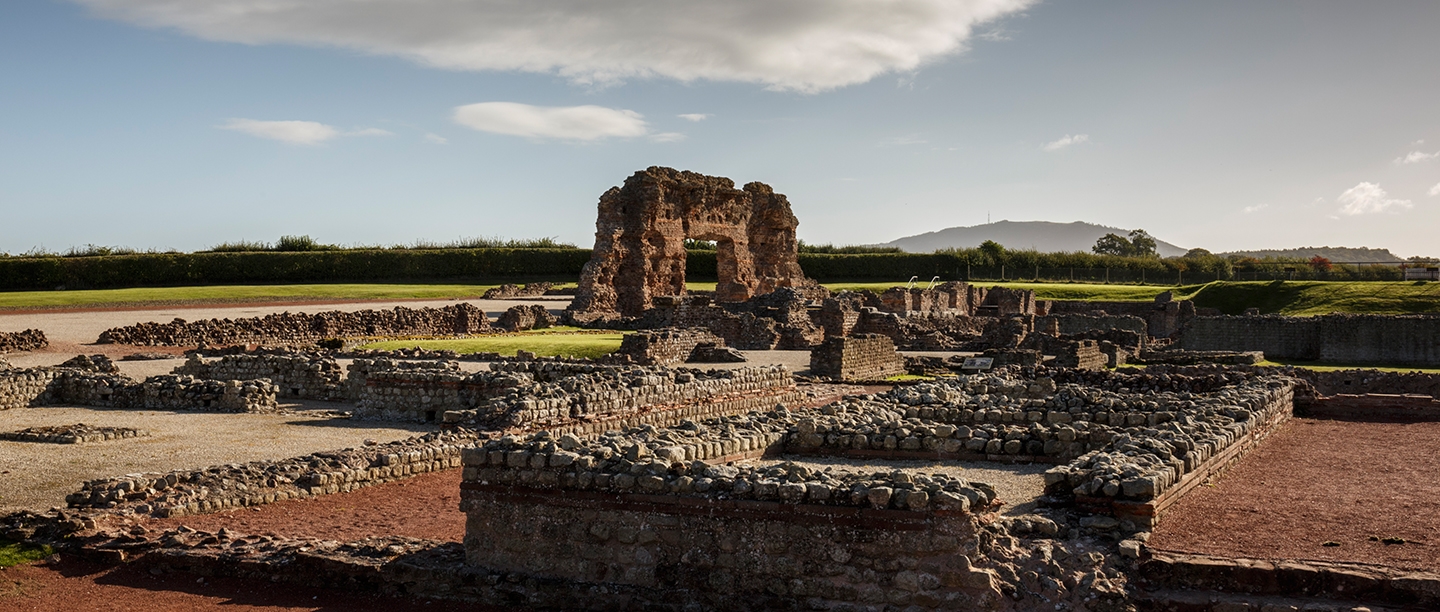 Group visits to Wroxeter Roman City
Discover urban living 2,000 years ago at Viriconium (Wroxeter) - once the fourth largest city in Roman Britain. Explore the unique recreated Roman town house, complete with painted rooms, bath and replica furniture. Imagine the lives of the people who lived here through their everyday objects and an audio tour.
Group Discount
We offer a 15% discount (10% for Stonehenge) for travel trade and organised groups of 11 or more paying visitors when payment is made in a single transaction.
Per group you also receive:
free entry for one tour leader
free entry for one coach driver
The tour leader, coach driver and any English Heritage members do not count towards the group totals.
Booking information
Trade admission prices and opening times:
Please refer to our Trade Admission Prices & Site Opening Times brochure for pricing and opening times information at our top sites for groups.
Making a booking:
Contact information for making your group booking can be found in the Visit & Contact Information section below.
Please include the property name and date of visit in the subject line of your email along with the following information:
Group name
Name of property
Tour reference/booking reference (if applicable)
Date and time of arrival
Number of visitors
Payment method:
Payment can be made on arrival by: cash, credit/debit card, cheque (made payable to The English Heritage Trust), Agency Voucher Scheme (AVS).
Visit & Contact information
Coach parking:Free coach parking.
Catering: There is a hot drink machine located within the visitor centre.
Audio tour: An audio guide is available onsite using your phone or handset.
Exhibition: The museum describes the history of Wroxeter including information on everyday life, Wroxeter as a fortress and its time before the Romans. A selection of artefacts from site excavations are also on display.
Access: Ramped access to visitor centre. Site mostly accessible. Manual wheelchair users are advised to bring an assistant.
Average length of visit: 1.5 hours.
Address: Wroxeter Roman City, Wroxeter, near Shrewsbury, Shropshire, SY5 6PH
Email: wroxeter.romancity@english-heritage.org.uk
Telephone: Wroxeter Roman City: 01743 761330
Group Travel Support
Further support and useful resources available to group travel organisers can be found on our dedicated Group Visits webpages.
For educational groups, please visit our School Visits webpages.