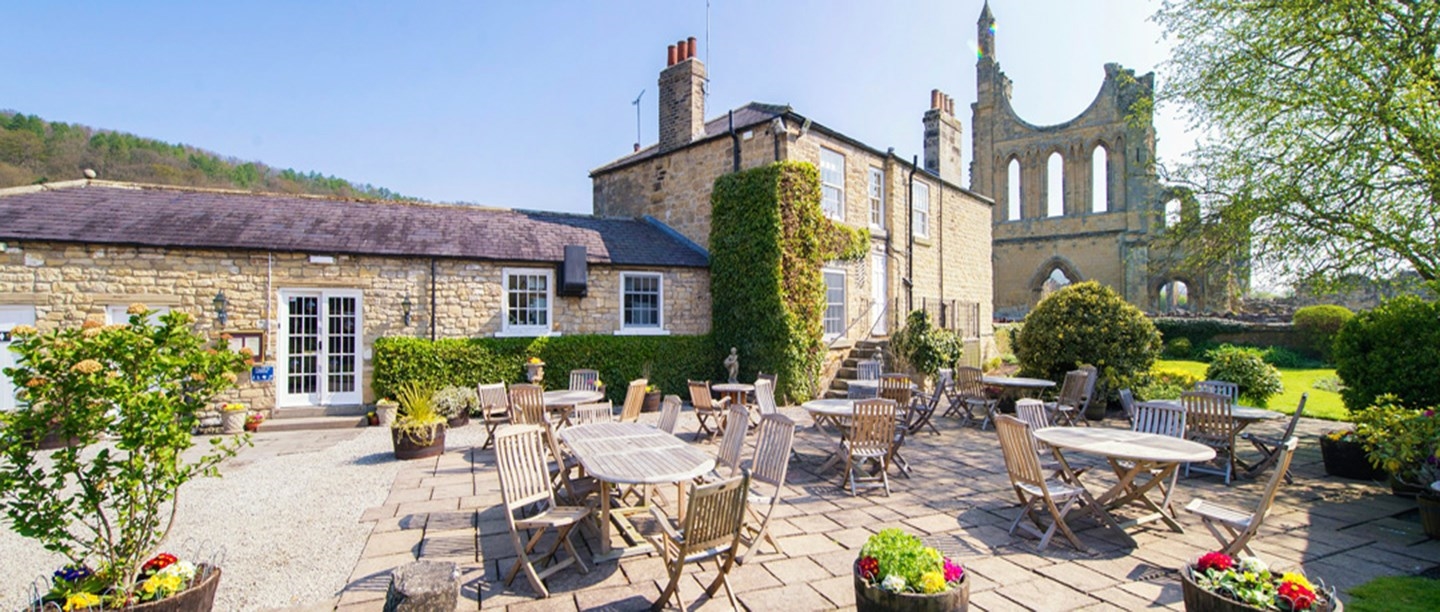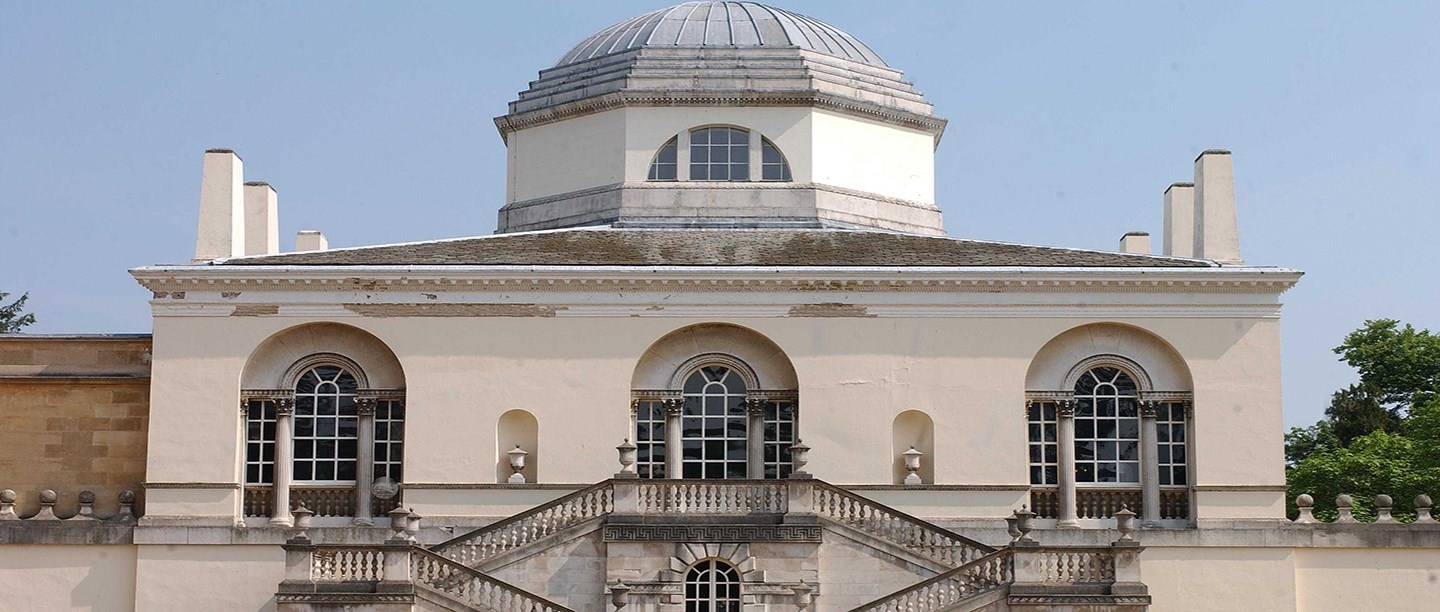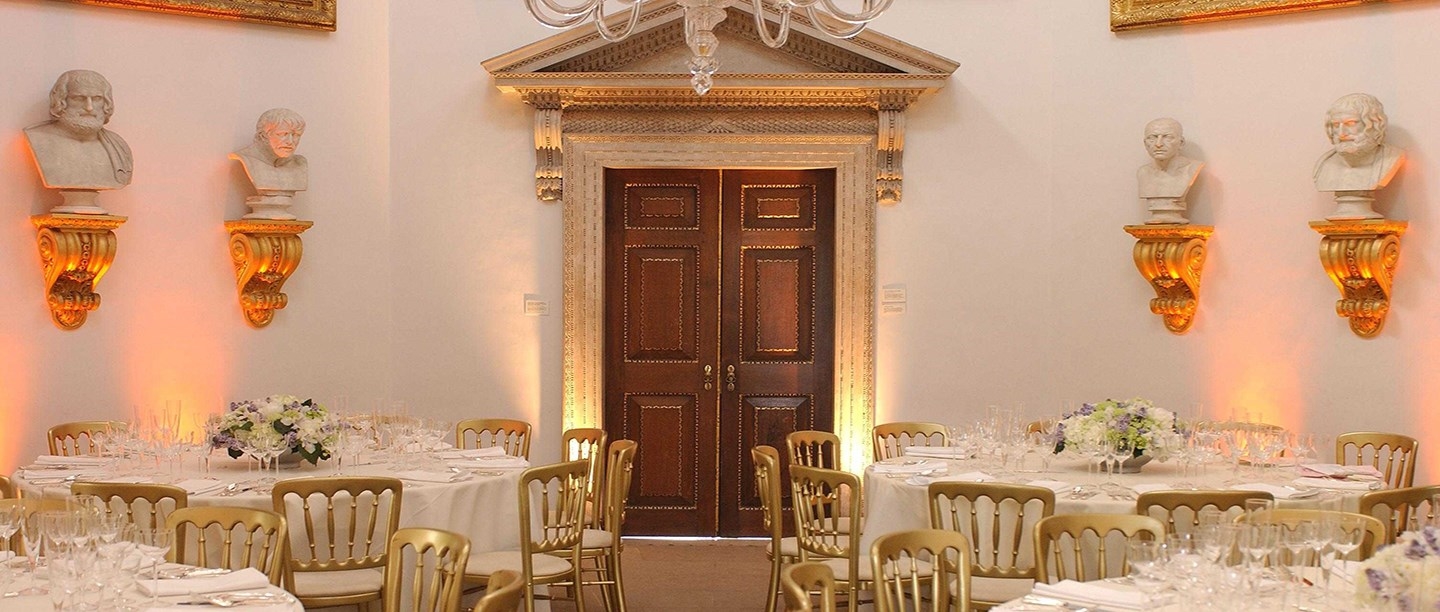 Other Wedding Venues
Choose from one of English Heritage's other stunning venues to hold your wedding ceremony or reception.
Chiswick House, London
This exquisite gem, set within beautiful landscaped grounds, is one of west London's most sought-after locations for elegant occasions. In its heyday, the house acted both as a gallery for Lord Burlington's fine art collection and as a glamorous party venue where he could entertain friends, family and high society. With exclusive use, the lavishly gilded interiors today provide a stylish setting for civil weddings.
Contact Chiswick House & Gardens Trust
Byland Abbey Inn, North Yorkshire
The Abbey Inn offers a classic, romantic setting for your wedding reception with a choice of informal elegance in our dining rooms, or a stunning marquee in the grounds. Wedding Planner Jane Nordli offers advice and inspiration throughout your planning and will take care of you and your guests with her friendly and professional service.
Please call Jane Nordli on 0797 109 4338
The Grange at Northington
At the historic core of the Grange Estate is Grange Park, a 600 acre landscaped park and "The Grange", an important Grade I listed neo-classical country house. The house is no longer occupied but provides an ideal venue for wedding receptions, parties and events, both within the house and outside in the gardens.
Contact The Grange at Northington
Aside from our licensed venues and the ones mentioned above, we do not host weddings or receptions at any of our other 400+ sites however some sites might have a privately owned venue close by. If you would like to take some wedding pictures at one of our sites, you will need to contact wedding.photography@english-heritage.org.uk in advance to arrange permission for this (fees are from £150+VAT). There are some sites that will allow hire for hand fastening or other non-legal ceremonies, for this you will need to approach the site personally as this cannot be arranged via the Hospitality Events Team. If you are not local to the site, you can call Customer Services to ask for a telephone number for the relevant site.
If you are an event agency or planner looking for a bespoke event for a client at one of our sites that doesn't currently host hospitality events, this might be possible. Please note that due to the historic nature of our sites and depending on requirements there may be considerations such as Ancient Monument Consent to factor in, for these reasons one off hires are complicated and we would advise engaging an event planning agency or professional wedding/event planner. In such circumstances we can put the Event Planner directly in contact with the site you are interested in hiring, but please be aware that you will not have a Hospitality Events Co-ordinator or Manager organising your event as we have at our 7 official Hospitality Events sites. We are unable to host any events which would be unsuitable given the nature of the site - this is especially something to consider at former ecclesiastical sites. You can contact us at hospitality@english-heritage.org.uk to discuss a one off bespoke event at our sites.
Wedding Enquiries

For bookings or more information on Chiswick House, please contact Chiswick House and Gardens Trust.

For Byland Abbey please call Jane Nordli on 0797 109 4338.

For general enquiries contact

Download the National Wedding Brochure