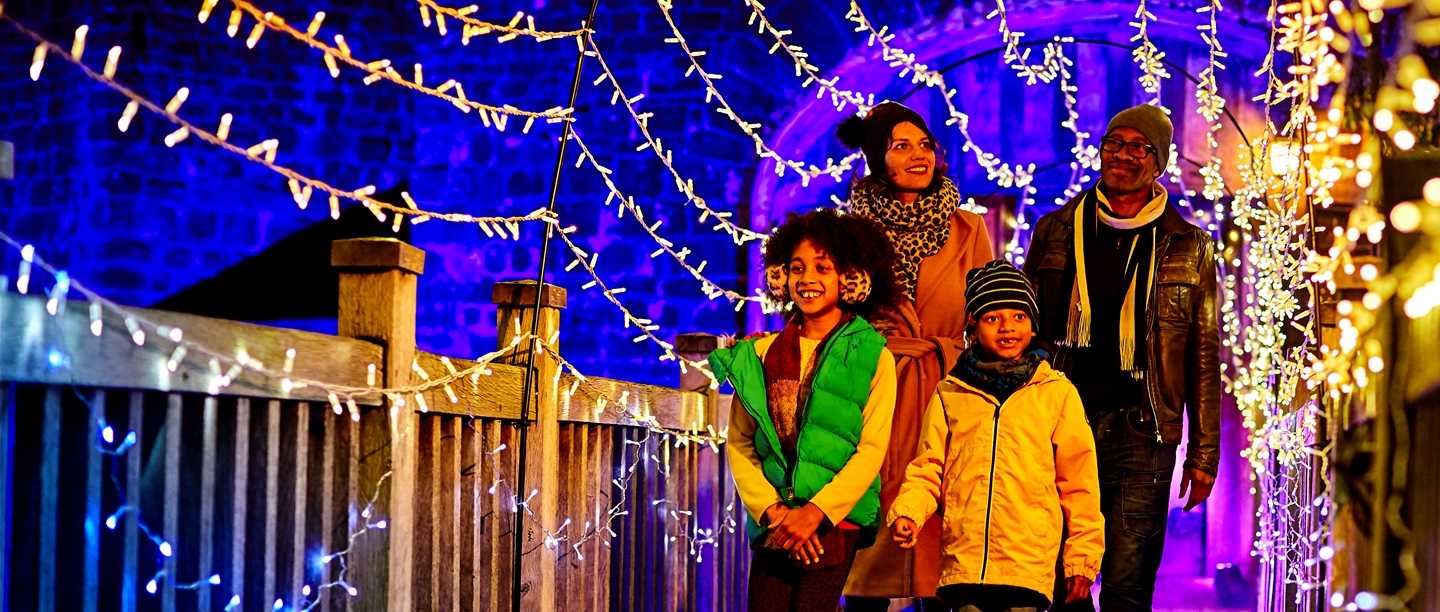 ENCHANTED EVENTS 2022
Enchanted Events are back for 2022.
Gather your friends and family to banish the dark winter nights and experience the past in a spectacular new light this December. Explore the grounds and gardens to discover a magical world of illumination, sound and colour, and see historic buildings bathed in light.
Warm up with a glass of mulled wine, toast a marshmallow under the night sky or hop on a traditional fairground ride. Our shop will be open for you to stock up on a range of Christmas gifts, from traditional toys to award-winning food and drink.
Enchanted events
Our Enchanted events are going ahead as planned with sites to be announced. These events take place entirely in the open air, with plenty of room for social distancing and numbers well below the 4000 COVID Pass threshold. We have lots of measures in place to ensure a safe and enjoyable visit.
What you need to know
We've made some changes to help keep you safe, and things might be a little different when you visit. Here's everything you need to know.