27/03/2020
30 English Heritage sites you can visit from home
As sites remain closed to the public, English Heritage offers historic sites and collections online
As the country continues its vital period of social distancing in response to the Coronavirus outbreak, English Heritage is today highlighting 30 of the historic buildings, monuments and sites available to visit online.
Using Google's unique digital technology, the stories of 29 English Heritage sites around the country – from Tintagel Castle in Cornwall to Chesters Roman Fort on Hadrian's Wall – are brought to life and shared via the Google Arts & Culture platform. The partnership broke new ground for Google Arts & Culture as the first time they had worked with a heritage organisation or a multi-site institution.
Meanwhile, English Heritage's Stonehenge Skyscape enables people around the world to step inside the celebrated stone circle and see the stones and the skies above them at any time of the day or night, offering great insight on the movements of the sun, moon and planets and the solar alignment of Stonehenge, as well as offering a sense of mindfulness and calm.
Last week, English Heritage took the decision to close all its staffed historic sites from 18 March and cancel all public events during the closure period. Some free-to-enter sites with large open spaces remain open for periods of exercise, but these are sites in quieter spots away from crowds, allowing visitors to maintain social distancing.
English Heritage Curatorial Director Anna Eavis said: "As we join together to meet the challenges of the coronavirus outbreak, we are all looking for ways to continue doing the things we love whilst observing the necessary limitations of social distancing or self-isolation.
"English Heritage is offering everyone the chance to experience our historic sites from home, and learn about them in new ways. You can witness the movement of the sun and stars over Stonehenge, using our great Stonehenge Skyscape tool, and see some of our historic masterpieces and rare artefacts in fantastic quality, created in partnership with Google Arts & Culture. We look forward to welcoming visitors back to those sites which have closed as soon as it is safe to do so, but until then we hope these online experiences will allow people an escape, and the chance to learn something new.
"We are proud to be the guardians of more than 400 places around the country which together tell the story of England. If members of the public enjoy visiting online and want to support us through this difficult time, the best way to help is to join English Heritage."
Highlights include: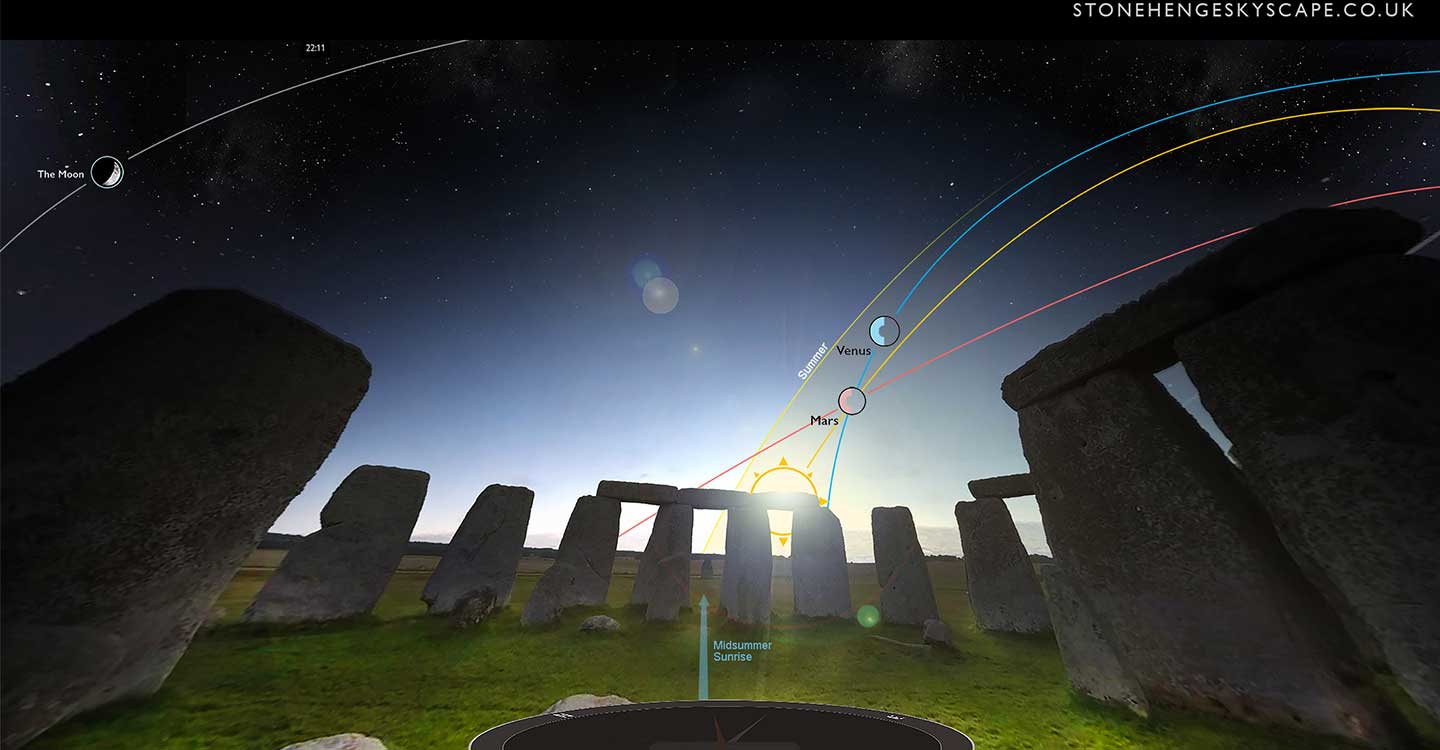 English Heritage's Stonehenge Skyscape enables people around the world to experience the skies above the iconic stone circle, to learn about movements of the sun, moon and planets and to see the solar alignment at Stonehenge. Experience a live sunrise over Stonehenge, see the journey of the stars and the moon from within the stone circle and learn more about the design of Stonehenge and how its builders may have understood their place in the cosmos.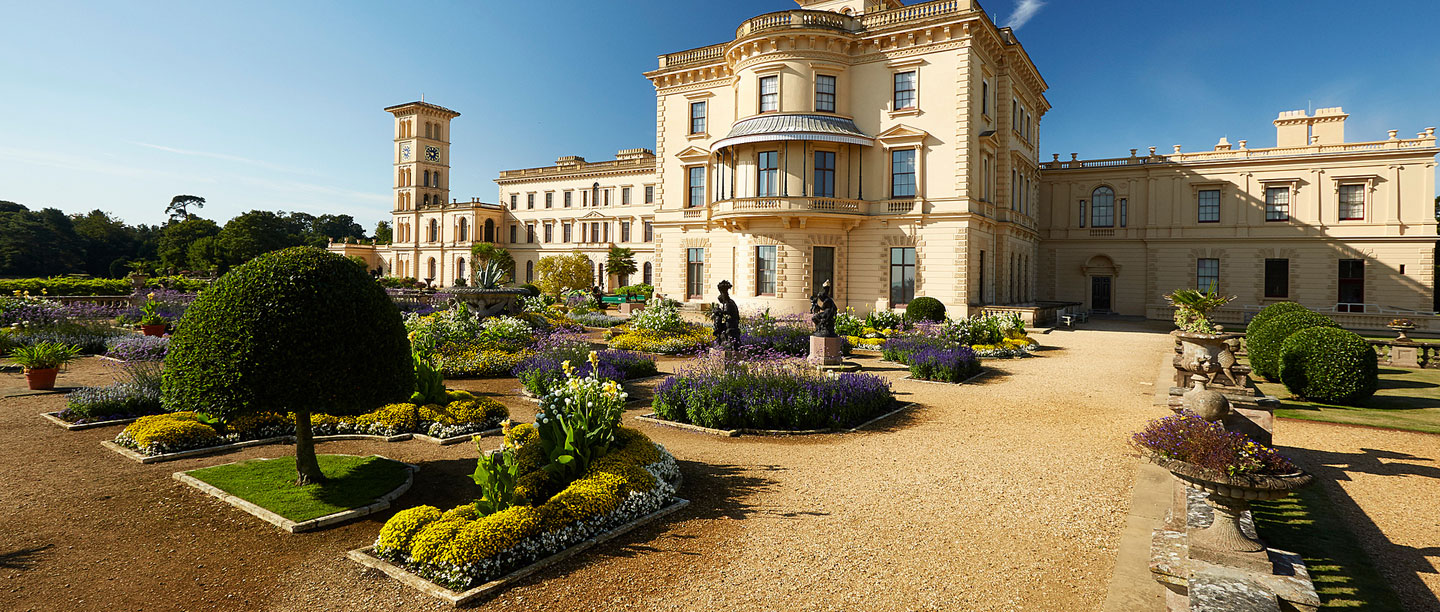 Take a 360 video tour of Queen Victoria and Prince Albert's palatial holiday home on the Isle of Wight in the company of English Heritage curator Michael Hunter, including the Italian terraces with views over the Solent, which reminded Prince Albert of the Bay of Naples, and the Indian-inspired Durbar Room, designed to reflect Queen Victoria's position as Empress of India.
3. Audley End House and Gardens, Essex

Explore the story of one of the greatest houses of early 17th-century England, deep in the heart of the Essex countryside, and fly over the glorious formal gardens designed by Capability Brown.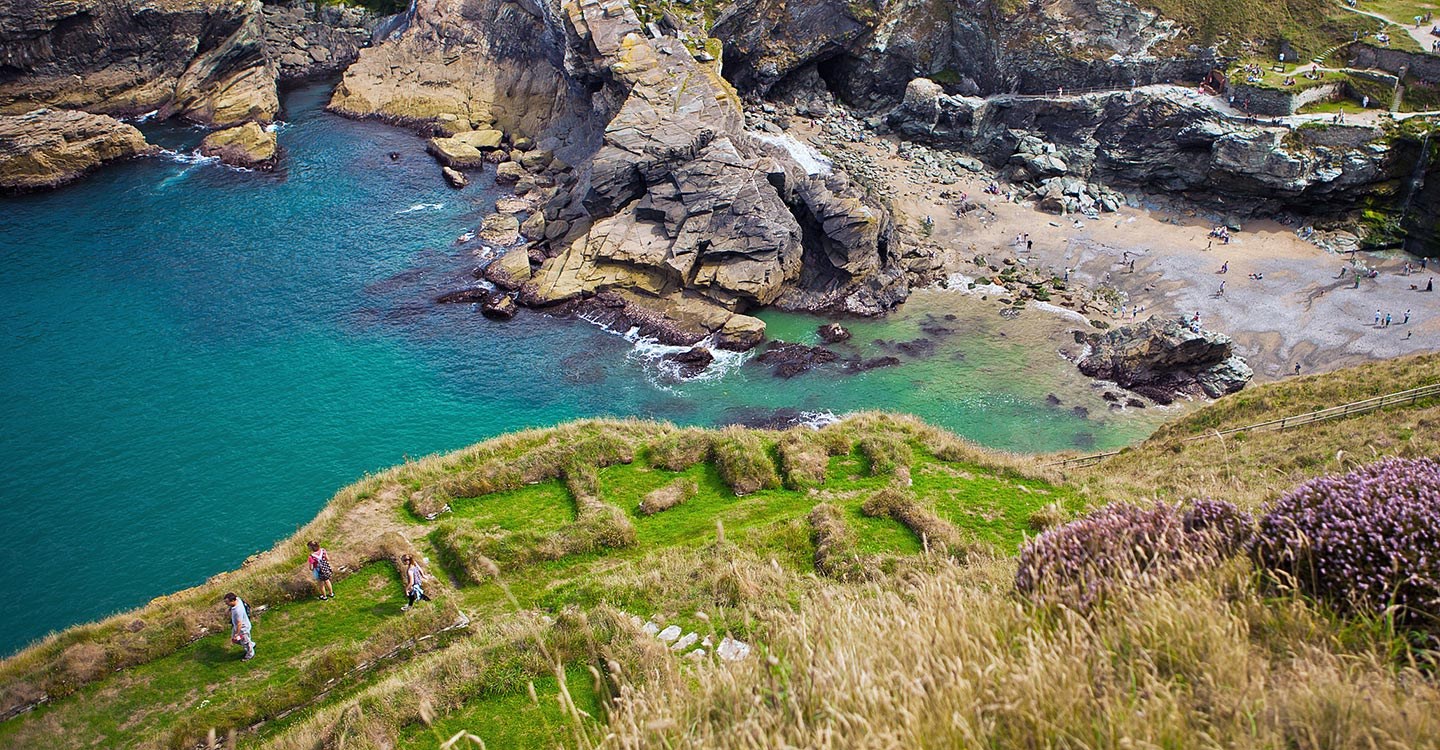 Explore this medieval castle set high on Cornwall's rugged north coast. Inextricably linked with the legend of King Arthur, for centuries this dramatic castle and coastline has fired the imaginations of writers, artists and even the brother of a king. Discover the Early Medieval history of a remote outpost which trading objects from Spain, North Africa and Turkey.
5. Chesters Roman Fort, Northumberland
Explore the most complete Roman cavalry fort in Britain including the unusually well-preserved baths and steam room, and the officers' quarters. Discover an amazing collection of Roman objects and inscriptions in our museum, these were found at the fort and along the wall.
6. Rievaulx Abbey, North Yorkshire
Tour the impressive ruins in the North York Moors, once one of England's most powerful Cistercian monasteries, including a spectacular extension which provided the setting for a shrine dedicated to Aelred.
7. 1066 Battle of Hastings, Abbey and Battlefield, East Sussex
Take a walking tour of the field where the armies of King Harold and William the Conqueror clashed in a battle which decided England's future. Frank Wilkin's vast 1820 painting of the most famous battle in English history can be seen with ultra-high definition zoom by everyone, anyone via the Google Arts & Culture platform.
8. Whitby Abbey, North Yorkshire
Wander the clifftop ruins which inspired Caedmon, the first named English poet, and Bram Stoker, the author of 'Dracula' and discover how the abbey remains were saved following the First World War.
9. Wrest Park Collections Store, Bedfordshire
Normally only available to view with a pre-booked tour, the Wrest Park stores contain an Aladdin's Cave of 160,000 historical artefacts in the care of English Heritage. Discover such fascinating objects as a Roman sculpture of the goddess Venus from Wroxeter Roman City, a medieval stone corbel originally from Rufford Abbey in Nottinghamshire, and a 19th-century wood and iron tower used to change the electric lamps in London's Covent Garden Market building.
10. J. W. Evans Silver Factory, Birmingham
Explore the labyrinthine corridors and workshops of Birmingham's Victorian J.W. Evans silver factory, saved by English Heritage for the nation in 2008, and opened to the public on guided tours since 2011.
Explore the world-class art collection of one of North London's most important historic houses, including Rembrandt's 'Portrait with Two Circles', are free for everyone to enjoy. Explore the lavishly decorated interiors of the house including the set piece Grand Ceiling of the Adam Library, decorated with Antonio Zucchi's magnificent ceiling paintings and captured via gigapixel camera. In total, 29 of English Heritage sites are showcased on the Google Arts & Culture platform with brand new editorial content for all of them. Stories include the fire that ruined Witley Court in 1937; Art Deco technology and luxury at Eltham Palace; the rediscovery of Rievaulx Abbey in the 1920s; the bombardment of Whitby Abbey during the First World War; and the preparations for nuclear war at York Cold War Bunker.
The 29 sites are:
Audley End House and Gardens, Essex
1066 Battle of Hastings, Abbey & Battlefield
Bolsover Castle, Derbyshire
Carisbrooke Castle, Isle of Wight
Chesters Roman Fort, Northumberland
Dover Castle, Kent
Dunstanburgh Castle, Northumberland
Eltham Palace and Gardens, London
Grime's Graves, Norfolk
Hailes Abbey, Gloucestershire
J.W. Evans Silver Factory, Birmingham
Kenilworth Castle, Warwickshire
Kenwood, London
Knowlton Church and Earthworks, Dorset
Maiden Castle, Dorset
Osborne, Isle of Wight
Pendennis Castle, Cornwall
Portchester Castle, Hampshire
Richborough Roman Fort, Kent
Richmond Castle, North Yorkshire
Rievaulx Abbey, North Yorkshire
Stott Park Bobbin Mill, Cumbria
Tintagel Castle, Cornwall
Whitby Abbey, North Yorkshire
Witley Court, Worcestershire
Wrest Park, Bedfordshire
Wrest Park Stores, Bedfordshire
Wroxeter Roman City, Shropshire
York Cold War Bunker, York
To experience for yourself, visit g.co/EnglishHeritage or https://www.english-heritage.org.uk/skyscape/
Although English Heritage's historic properties remain closed to the public until it is safe for them to reopen, there is still essential work which must continue to care for these important buildings, monuments and their collections.
English Heritage is a charity and is reliant on the support of its visitors, members and donors to help it look after the sites that together tell England's story.
For more from English Heritage, follow us on Facebook, Twitter and Instagram.