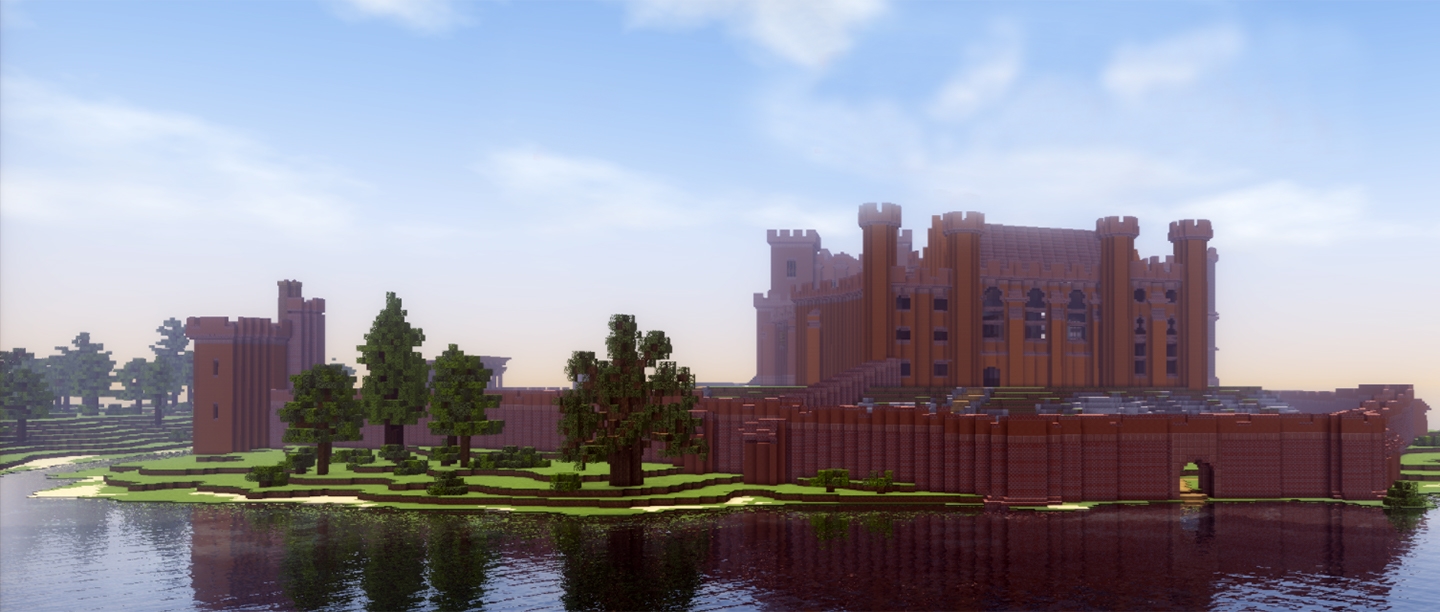 MINECRAFT CASTLES
Are you looking to build your dream castle in Minecraft?
Ready your pick-axe and try your hand at building your very own block-based fortress. Come to our workshop events to get tips and advice from Minecraft experts, and for inspiration check out recreations of famous English forts in the videos below.


MINECRAFT WORKSHOPS
Following a summer of creativity across the country, join in the fun at one of our few remaining castle building events:
These events are run in conjunction with our friends at Blockworks and BlockBuilders.
Please note: castle building at the workshops takes place within the Minecraft computer game. Consequently, this is a virtual experience, with no physical building blocks or other tools involved.
Build the ultimate castle
We've prepared the ultimate castle building kit; a selection of amazing, interlocking, prebuilt components, which will allow even a novice to construct a fearsome fortress in no time at all.
After each Minecraft workshop our friend and Minecraft expert, AmyLee33, will be picking out one of your cubic castle creations to receive an exclusive t-shirt, personally signed by Amy herself. We'll be looking for creative flair, ingenuity and originality - so don't hold back.
You can also download and continue your build after the workshop, although please do note that to join the server you'll need Java Minecraft installed on your Windows, Mac or Linux computer. If you don't have it you can buy it and download it here: https://www.minecraft.net/en-us/download/
And remember to ​share your pictures on Facebook, Twitter or Instagram (@EnglishHeritage and @AmyLee_thirty3) using the hashtag #LoveCastles
Kenilworth Castle
Recreated in Minecraft
Dover Castle
RECREATED IN MINECRAFT
Dover Castle is a formidable site, and arguably the most iconic of all English castles. Often referred to as the 'key to England', it has watched over the English Channel for nine centuries.
Watch Sjin and Vadact from The Yogscast as they recreate this great fortress in Minecraft.
Visit a castle

Use our map to explore more than 100 castles, forts and defences you can visit for yourself. From Henry VIII's revolutionary artillery forts to beautiful fortified homes such as Kenilworth and Stokesay Castles, each has its own story to tell.

Share your experiences

Which is your favourite English castle? Somewhere that holds special memories? Or a favourite spot for exploring and getting lost? Share your stories and photos from England's castles with @englishheritage on Facebook, Twitter and Instagram.

How to build the ultimate sandcastle

Join Jamie Wardley from sandcastle experts Sand in Your Eye as he gives us his top tips for building the perfect sandcastle.