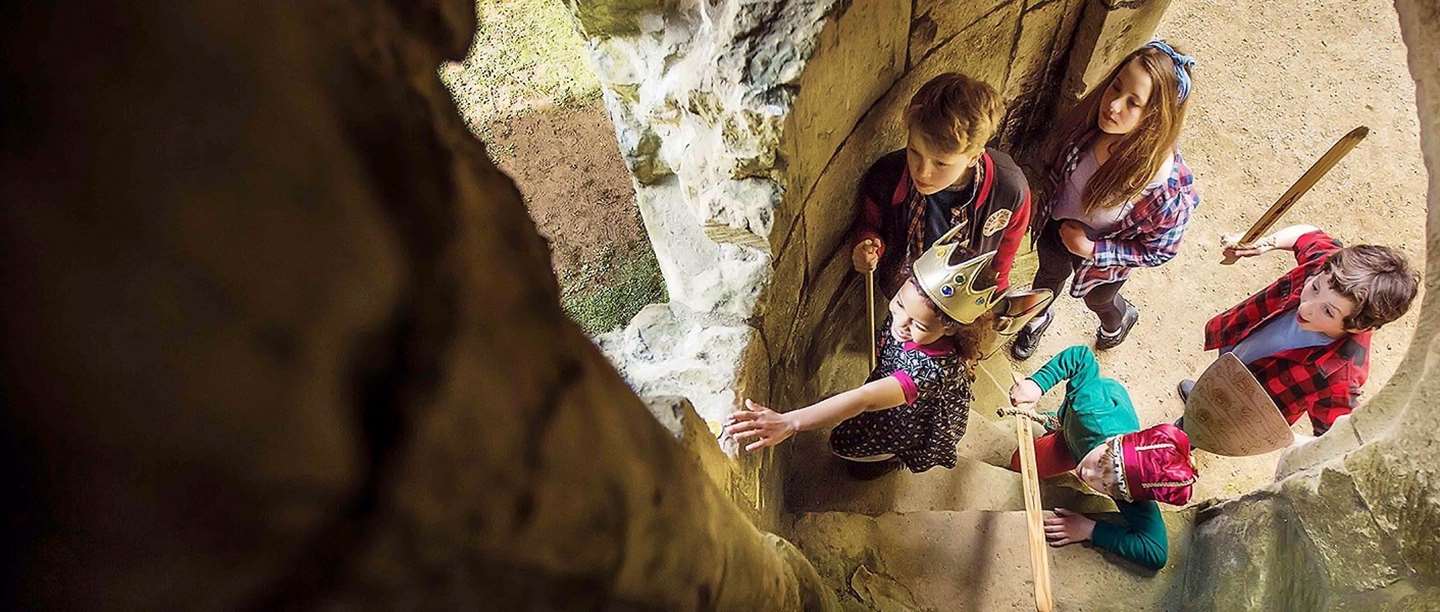 2018 EASTER EVENTS AND DAYS OUT
Step into history with an action-packed Easter weekend in 2018. We've got plenty of activities to keep the kids entertained across the country so release your inner adventurer and join us for a fun day out.
HANDS-ON EASTER CRAFTS FOR KIDS
Brave adventurers need to make sure their skills are top notch before taking part in one of our Easter Adventure Quests.
Have a go at each of our activities and gain a boost to your attack, defence and wisdom skills. You'll soon be ready to crack the clues and find the treasure!
No adventure is complete without a trusty sword at your side. Take a look at our instructions for making your own out of cardboard and improve your swordsmanship.

Discover the art of heraldry

Show your true colours to a friend by making your own heraldry. Follow our guide to find out all about it, download a heraldic charge animal or beast and craft your very own piece of history.

Make sure you are prepared for your adventure by making your own shield to boost your defence. Decorate it with your own heraldic design and have the best looking protection around.
Holiday in History this Easter
5 Castle Breaks

Explore our top picks to help you time travel to some of England's most historic sites in 21st century style and comfort.

Feel at home in History

We have a range of holiday cottages in historic settings across the country, so find your perfect stay this Easter.

Travel Guides

Plan a weekend away or a short break in England with our regional travel guides.
ENJOY A FULL YEAR OF ADVENTURE
Easter is the best time of year to become an English Heritage member and take full advantage of free entry to over 400 sites plus free or discounted access to our exciting events programme throughout the year.
Join now from £3.75 per month