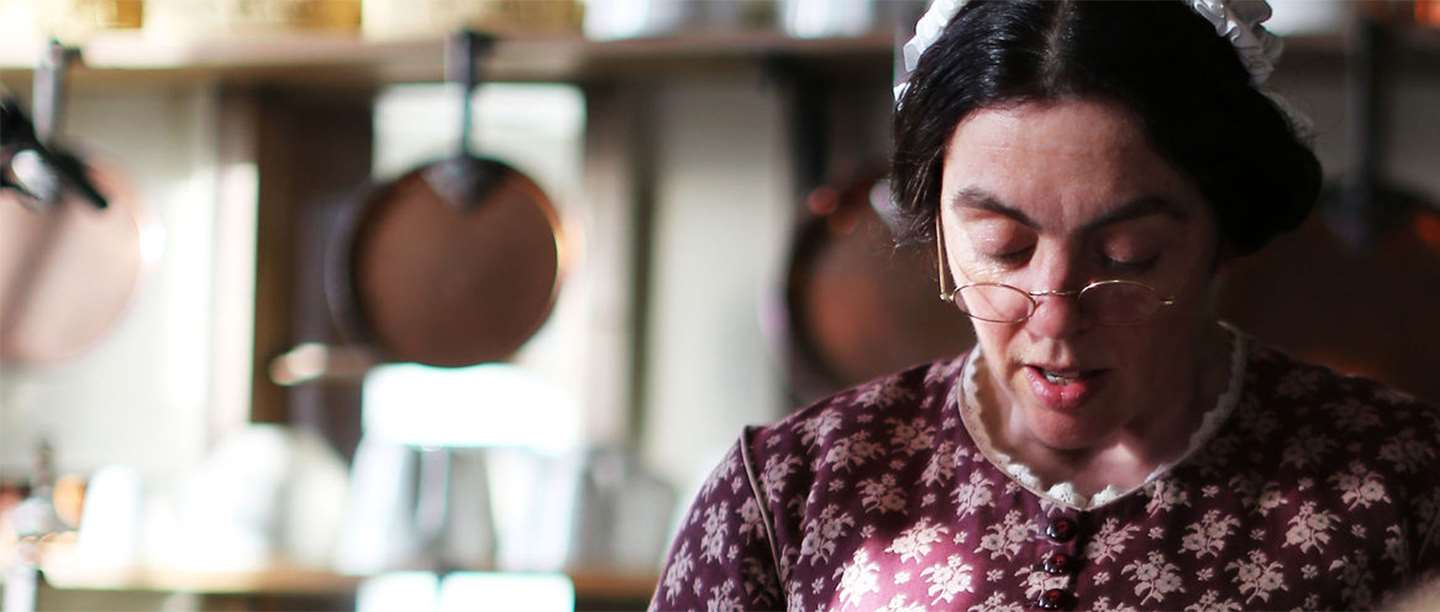 Recipes from a Victorian Kitchen
The kitchens at Audley End House and Gardens in Essex would have been a hive of activity in Victorian England, as the cook and her staff busily prepared dishes for Lord and Lady Braybrooke.
Mrs Avis Crocombe was the cook at Audley End in the 1880s. Scroll down to sample some of her recreated recipes or click here to discover the reality of life below stairs at a Victorian country house in the 1880s.
A Real Victorian Cookbook
Mrs Avis Crocombe was the head cook at Audley End House in the 1880s. She compiled many different recipes in her handwritten cookery book which includes a range of Victorian delights - including a recipe for roasted swan!
We use these recipes as inspiration for our cookery videos which you can find on the English Heritage YouTube channel.
The cookbook is now safely archived at Audley End, but the wonderful kitchens are open for exploration and visitors can venture inside to discover what life was life for kitchen staff in the Victorian era.
Latest Recipe
Macaroni Cheese
In our latest episode, Mrs Crocombe is making macaroni cheese - a good recipe for the servant's hall, and one of Mrs Warwick's favourite side dishes.
Main Dishes
DOUBLE-CLICK ON A VIDEO TO VIEW IN FULL SCREEN

Be the first to know when Mrs Crocombe shares a new recipe, when you subscribe to our YouTube channel.
Subscribe
Audley End Events
Go behind the scenes at Audley End House and experience for yourself the inner workings of a Victorian kitchen.
On our special event days, you can meet Mrs Crocombe as she prepares a meal for the family, learn from the stable-hands while they groom the horses, and meet housekeeper Mrs Warwick and other members of staff as they organise the house for the day.
There are also plenty of other ways to get 'hands on' with history by taking part in our events happening across the country.
Search all events