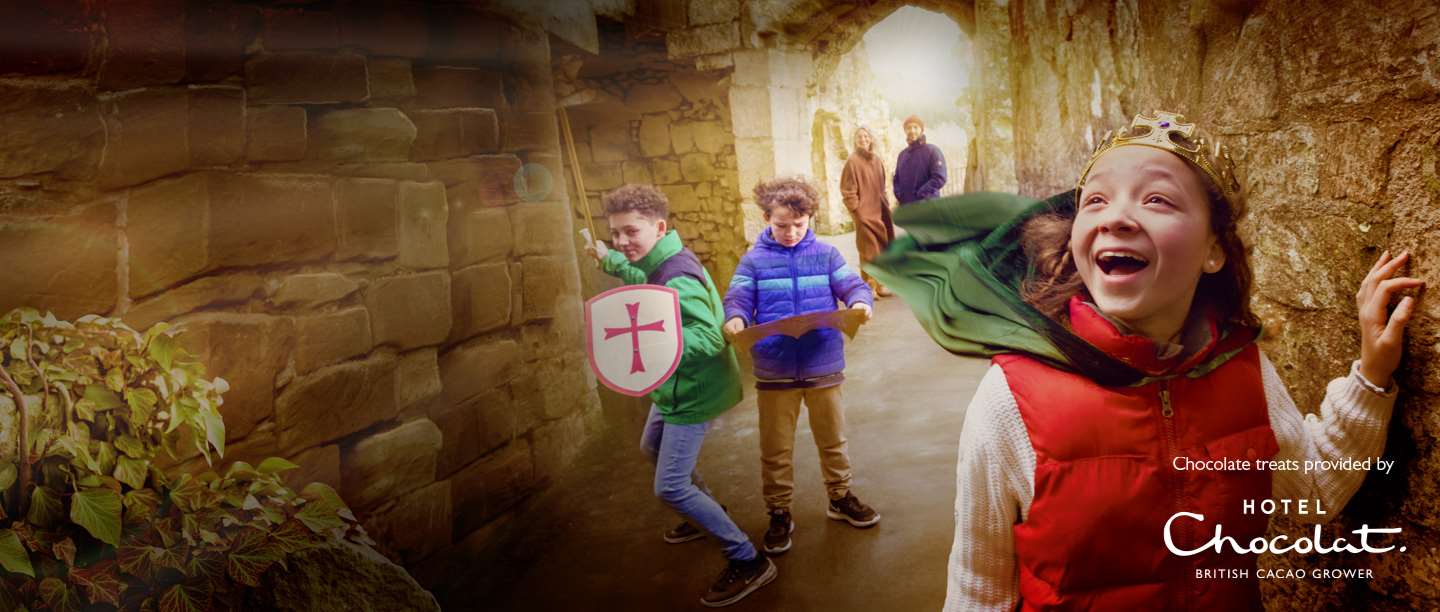 EASTER 2020: FAMILY ACTIVITIES
Looking for inspiration this Easter holiday?
Take a look at our crafts and activities section below for ideas on how to keep the kids occupied. You can also explore our in-depth historical blogs, step into Mrs Crocombe's kitchen, or catch up with the English Heritage podcast.
EASTER ACTIVITIES FOR KIDS
Check out our 'how to' videos and activity guides below to help prepare for one of our Easter Adventure Quests.
Hotel Chocolat talks history, heritage and happy Easters
From ancient currency to a quintessential Easter treat, the cocoa bean has a rich history. To celebrate our new partnership with Hotel Chocolat, we caught up with their Head of Cocoa Innovation to discuss the history - and future - of chocolate.
Find out more
Why do we have Easter Eggs?

How did the egg come to represent Easter? Discover some of the theories, explore the traditions that have come and gone over the centuries, and find out how to make your own traditional Easter Egg.

Saxon Easter customs and where they survived

Easter gives us an insight into the customs of ordinary Saxons, before the Norman Conquest changed the culture of England. Rowena Willard-Wright, Senior Curator of Collections and Interiors, explains how.

Dragons and their Origins

Where did the dragon myth originate, and why are dragon stories so widespread across at least two continents? Carolyne Larrington, Professor of medieval European literature at the University of Oxford, investigates.
How to Make your own Marbled Eggs
Join Mrs Crocombe, the Victorian cook, as she shows you how to create your own Marbled Eggs. These sweet treats would traditionally have been served as 'entremets' (small dishes served before dessert).
Find out more
Podcast: Easter and the Synod of Whitby
Step into England's story with the English Heritage podcast.
Join presenter Charles Rowe and discover Whitby Abbey's role in setting the date for Easter celebrations, why it was selected to host the Synod, and the wider significance of that decision.
Listen now
Travel Guides

Plan a weekend away or a short break in England with our regional travel guides.

Visit our online shop

Looking for an interesting gift, or a way to keep the little ones busy this Easter? Check out our online shop for a range of ideas.

Become a Member

Start a year of adventure. An English Heritage membership offers an unlimited annual pass to over 400 historic sites across the country.