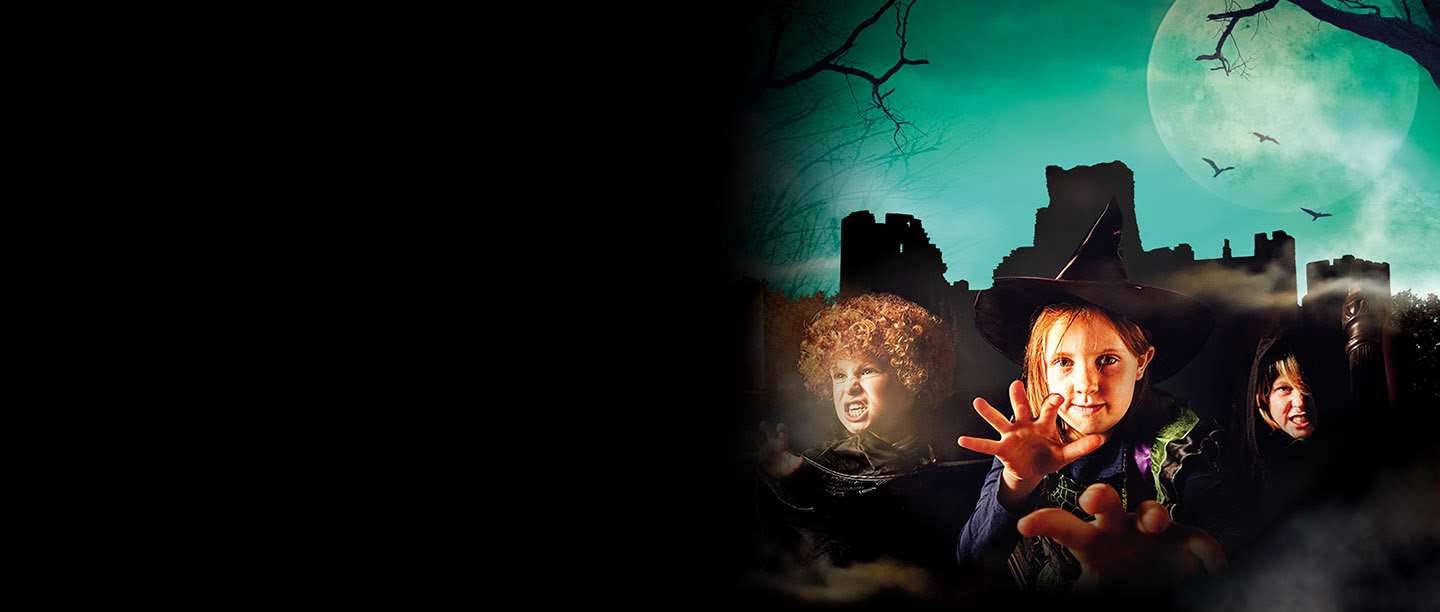 HALLOWEEN EVENTS FOR FAMILIES 2020
Gather your little monsters for a ghoulishly good day out this half term.
Head to one of our historic castles, abbeys or houses to get involved in spooky activities and tours that will send a shiver down the spines of the whole family.
Follow the trail to solve creepy clues and gather round to listen to spooky stories. There's a frighteningly fun fancy dress competition every day – just come in your scariest outfits to be in with a chance of winning a Hotel Chocolat treat.
New for 2020
Children, beware, our Woodland Walks will get you in the mood for a spooky Halloween you won't forget.
After the success of our Woodland Walks at Wrest Park last year, we're introducing the event to six historic places across the country. Explore the grounds of Audley End, Belsay Hall, Walmer Castle, Brodsworth Hall, Witley Court and Wrest Park with our story-telling trails for the whole family.
This is an outdoor tour, so please wear suitable clothes and shoes. Walks lasts about 45 minutes, and it's suitable for children aged 5-12.
HOTEL CHOCOLAT WORKSHOPS
Treat your little pumpkins to a Halloween themed chocolate workshop for kids at Dover Castle and Wrest Park. Discover the history of cocoa and how it's grown before getting hands-on and making your own scary chocolate masterpiece. Accompanying grown-ups can also indulge by picking up a treat from the famous Chocmobile, which will be at Dover Castle and Wrest Park during each day the workshops are held.
Participation costs £10, and booking is essential as places are limited. Book your place on the workshop directly from our partners Hotel Chocolat. To take part, you must also have an admission ticket for the site on the day of your visit.
Book your ticket
Halloween Crafts and Cooking for Kids
MAKE YOUR OWN: SPOOKY HALLOWEEN LANTERN

Learn how to create your very own spooky castle lantern this Halloween using our step-by-step guide.

MAKE YOUR OWN: HALLOWEEN MASK

Explore an eerie house or creepy castle with your own Halloween mask inspired by mythical beasts and heraldry.

Make Your Own: Halloween Recipes

Get busy in the kitchen this Halloween and make Mash O' Nine Sorts, Roasted Pumpkin Soup and Sticky Toffee Apples.
Visit Creepy Castles
Are you brave enough to climb the highest, mightiest towers and delve into the deepest, darkest tunnels?
Visit a historic place this Halloween and explore the gruesome, ghoulish stories of England's past.
Find a site