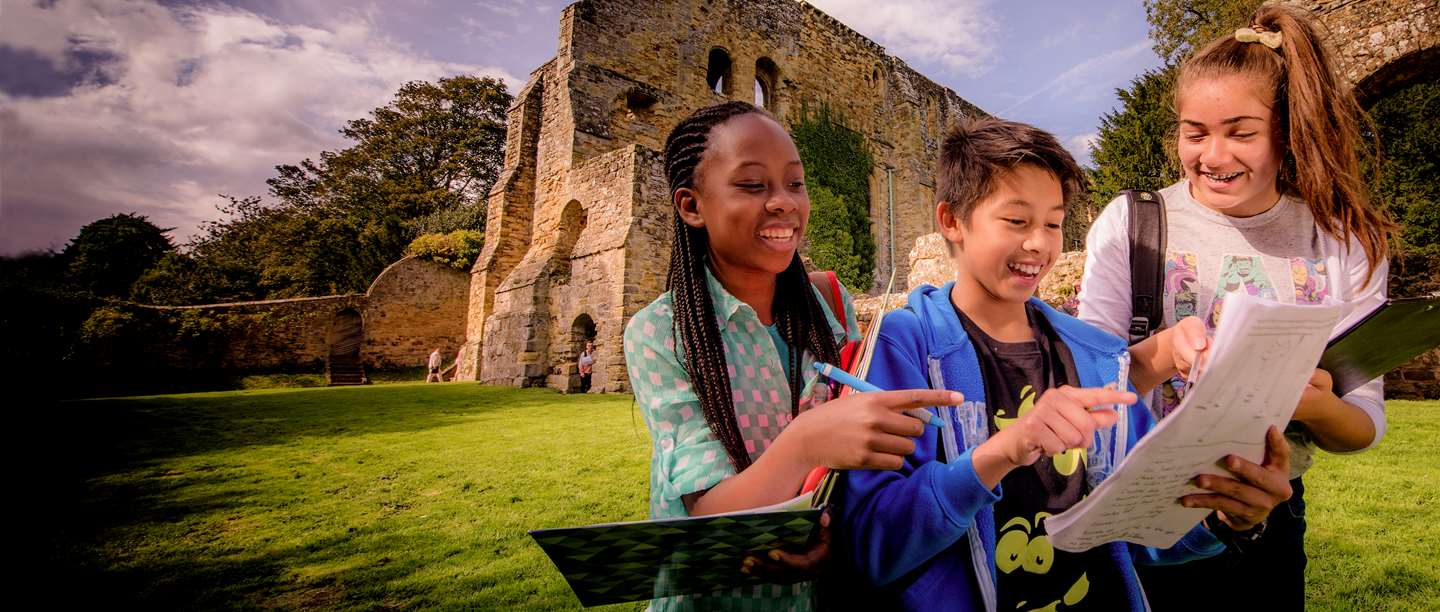 Free Self-Led Visits
We offer free visits to all pre-booked learning groups, so you can explore our sites and design your own visit to suit the needs of your group. Check our T&Cs to see if you're eligible for a free visit, and download our free resource packs to help plan your day which are full of historical information, sources, images, activity ideas for KS1-5 and tools to help with your risk assessment.
In line with government guidance, we're now taking bookings online. For details on open sites, indoor spaces, and other facilities available for education groups, check our what to expect page. Visitor numbers are limited, and all bookings must be made at least 14 days in advance. Our COVID-secure measures will remain in place until all restrictions are lifted.
FIND A FREE VISIT
Use the search function below to search our 400+ sites to find one near you. From Roman forts and Victorian halls in the north to cliff top castles and the iconic Stonehenge in the south, a visit to one of our sites can help you cover a range of historical periods and topics.
If you already know where you'd like to visit, click the enquire now button to book.
Enquire now
Free Planning Visits
Once your booking is confirmed, we recommend a free planning visit to help you prepare for your trip and familiarise yourself with the site. Whether you have an existing visit booked with us or are making a new booking, you'll need to book your free planning visit in advance. Simply go to the webpage of the site you want to visit, and in the book tickets section select from the 'Associated Organisations' tab ticket options.

You won't be able to get in to our sites unless you have pre-booked your free planning visit tickets and have your education booking permit with you to show a member of staff on entry.
Your permit also gives you a 20% discount on the official English Heritage guidebook for your place of choice.
Key:
Multiple places
Single place