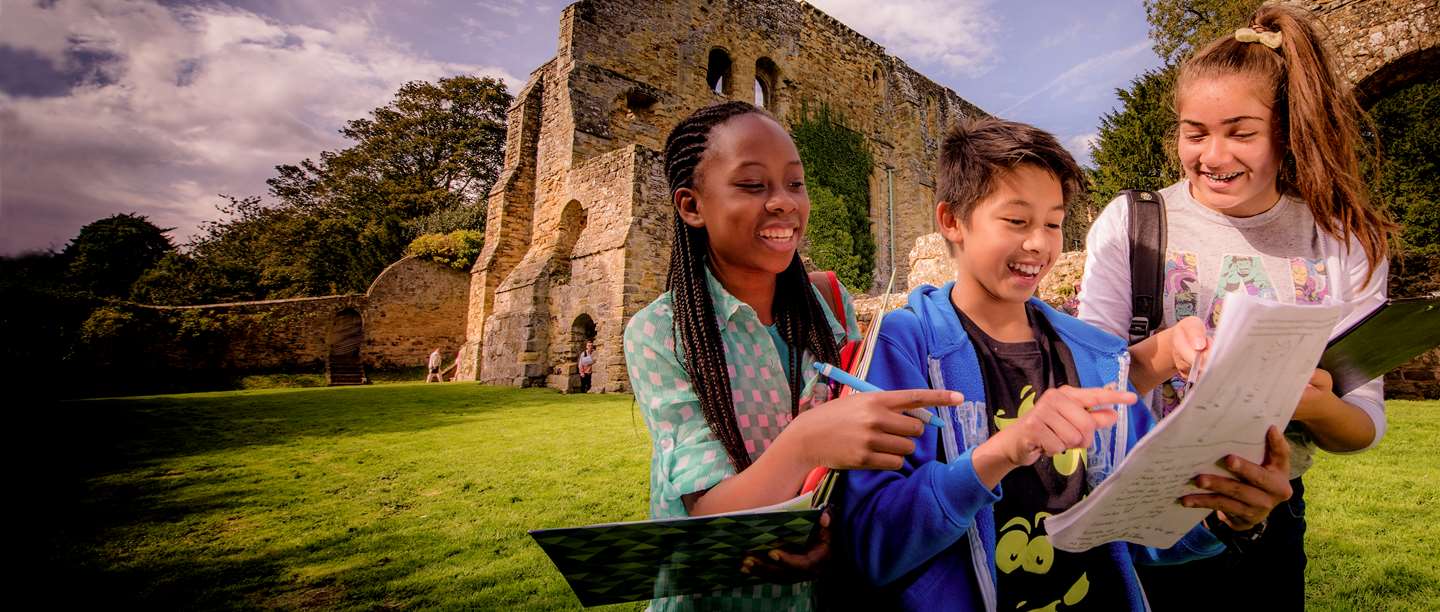 Free Self-Led Visits
We're taking bookings for education visits from 13 February – 1 July 2021. We look forward to welcoming you and your class to our sites. Please note we are continually updating our offer to ensure we adhere to government guidance to make your visit as safe and enjoyable as possible. This might mean some parts of the site are inaccessible.
Bring your teaching to life and explore our historic sites for free. We have over 400 places for you to discover with your school group on a free-self led visit. Book your trip at least 14 days in advance and create memorable learning experiences for your pupils. Please note it may take us a little longer than usual to come back to you as we continue to review and update our offer.
FIND A FREE VISIT
Use the search function below to search our 400+ sites to find one near you. From Roman forts and Victorian halls in the north to cliff top castles and the iconic Stonehenge in the south, a visit to one of our sites can help you cover a range of historical periods and topics.
If you already know where you'd like to visit, click the enquire now button to book.
Enquire now
Free Planning Visits
Once your booking is confirmed, we recommend a free planning visit to help you prepare for your trip and familiarise yourself with the site. Whether you have an existing visit booked with us or are making a new booking, you'll need to book your free planning visit in advance. Simply go to the webpage of the site you want to visit and in the book tickets section select the 'Corporate - Member Admission' ticket option.

You won't be able to get in to our sites unless you have pre-booked your free planning visit tickets and have your education booking permit with you to show a member of staff on entry.
Your permit also gives you a 20% discount on the official English Heritage guidebook for your place of choice.
Key:
Multiple places
Single place