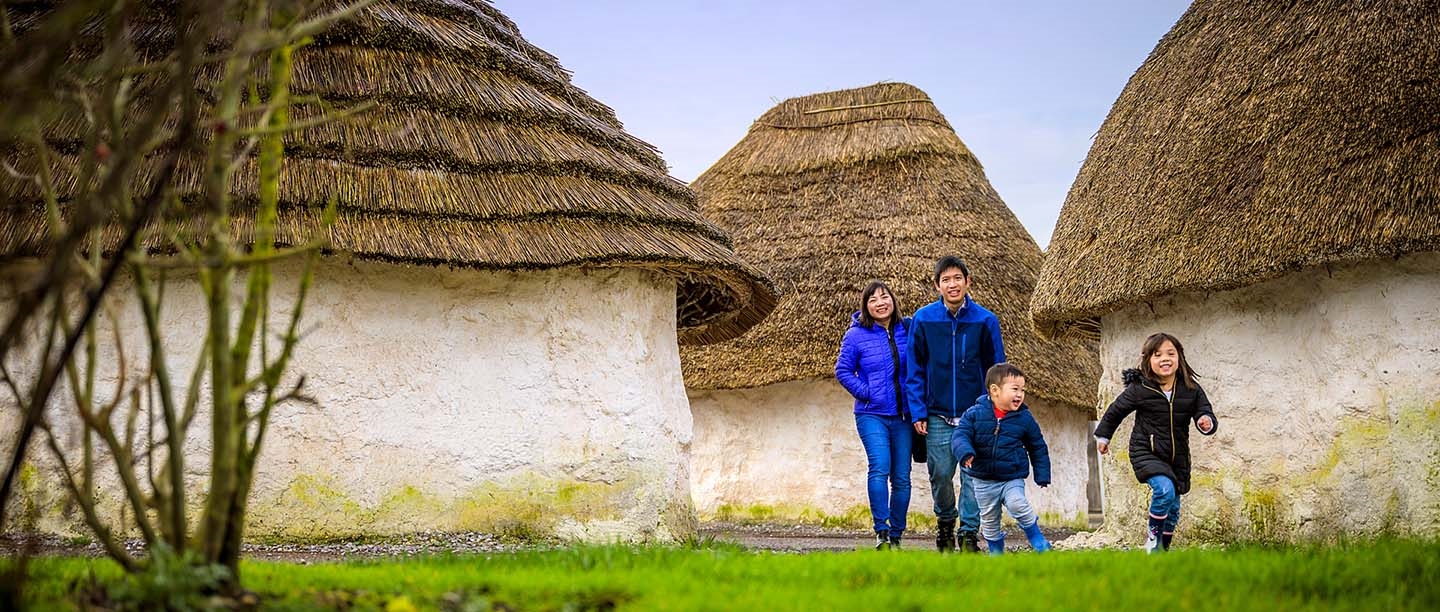 February Half Term 2022
February half term is just around the corner, so start planning your outdoor adventures and get exploring.
Be ready for adventure, as our February Half Term Explorer Quest awaits you at special places across the country. Get active outdoors and enjoy great days out with fun filled family activities at your favourite castles, abbeys and historic houses.
Read on and find out what's happening near you.
Get Ready For History
Make up for lost time and spend some quality moments together this February Half Term.
Our historic places offer a fun and active day out, with awesome architecture, glorious gardens and inspiring vistas that will help you make memories for years to come.
Half Term Explorer Quests
Get fit for history this half-term on a fun-filled outdoor explorer quest at sites across the country.
Roam around the grounds and gardens to find games and activities inspired by the history of the site, including knights, soldiers, medieval monks or ancient Olympians.
Check out the February Half-Term Explorer Quests listed below to see what themes are happening at sites near you and see if you've got what it takes to get moving like people from the past.
Win outdoor games!
Take part in our February Half-Term Explorer Quest photo competition for the chance to win outdoor games to enjoy with your family.
Explore the Quest and share your photos on Instagram with #EHExplorer
Not on Instagram? Reply to our posts on Facebook or Twitter to enter.
Terms & Conditions
Holiday Fun and Games
Things to do this February
There are lots of ways to keep little ones entertained whilst they're away from school. Make the most of the holiday by exploring our favourite tips, guides and how-tos. From arts and crafts to affordable days out, you're sure to find something to enjoy.
Rainy Days Out
The weather can be unpredictable in February, but don't let that put you off exploring. We have plenty of weather friendly places where families can hide, discover and play. Visit our page, see our map of rain-proof historic sites and enjoy a great day out whatever the weather may have in store.
Plan for a rainy day
Save with membership
With a family membership, you can enjoy access to more than 400 historic places for a full year, plus discounted entry to hundreds of family events and our exclusive members' magazine.
Family membership starts at just £5.33 a month.
Join today