Location
In the grounds of one of England's greatest Elizabethan and 17th century houses, Peacock Cottage also gives you access to the miles of walks and cycle paths of Rutland. Discover regional foodie treats from Stilton cheese to Melton Mowbray pork pies as well as exciting entertainment for the family from space exploration to zoos to Apethorpe Palace.
Book now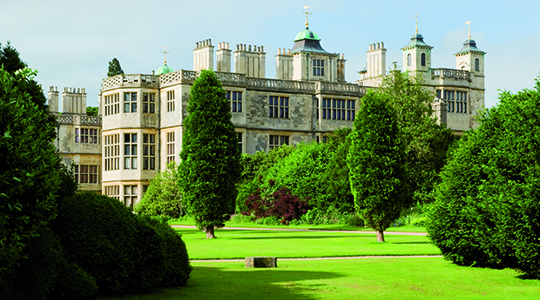 Main property and near by
Gift shop
Exhibitions
Gardens
NEAR BY
Pub: 3 miles (dog friendly but walking can be challenging)
Local shops: 3 miles
Supermarket: 4 miles (Corby)
Train station: 4 miles
Things to do in the East Midlands
Easily reached from elsewhere in the country, the East Midlands is an ideal spot for a short break or holiday, where you'll discover remarkable pockets of history nestled into breathtaking landscapes. Walk in the footsteps of Sir Christopher Hatton and Elizabeth Talbot (Bess) who built the great houses at Kirby and Hardwick to impress Queen Elizabeth I. Walking and cycling routes, towpaths and disused train tracks afford you the opportunity to explore this rich countryside.
Get inspired with our Travel Guide