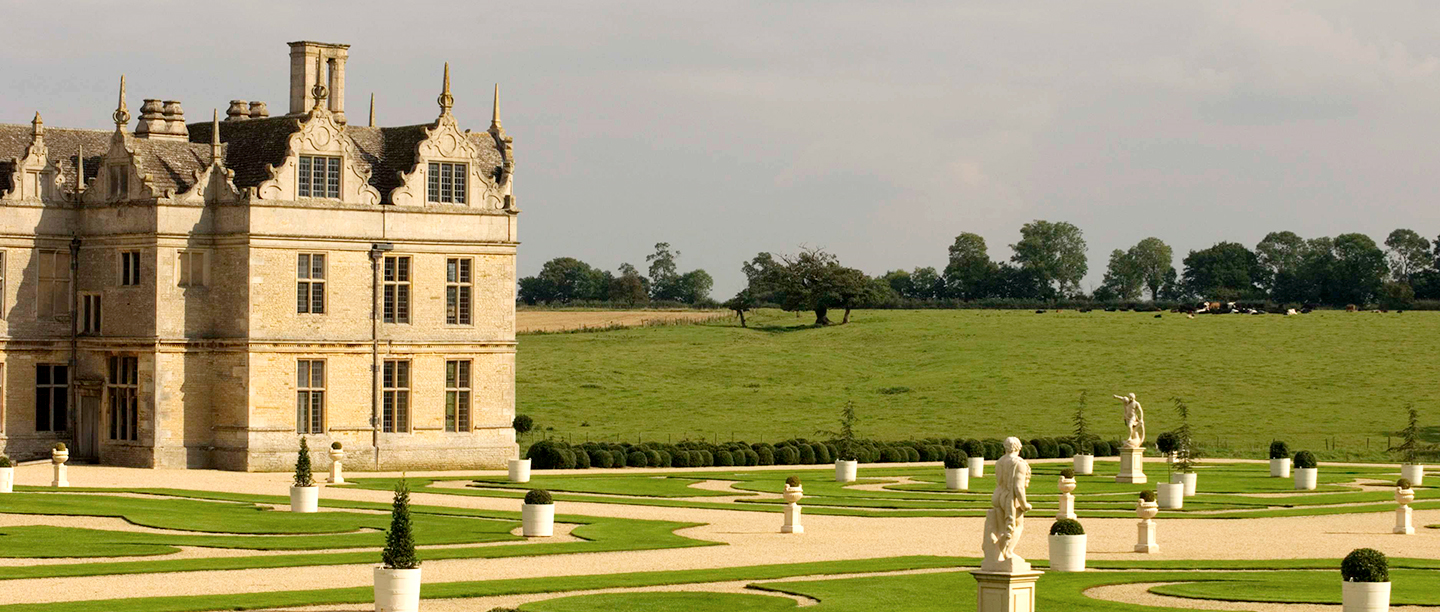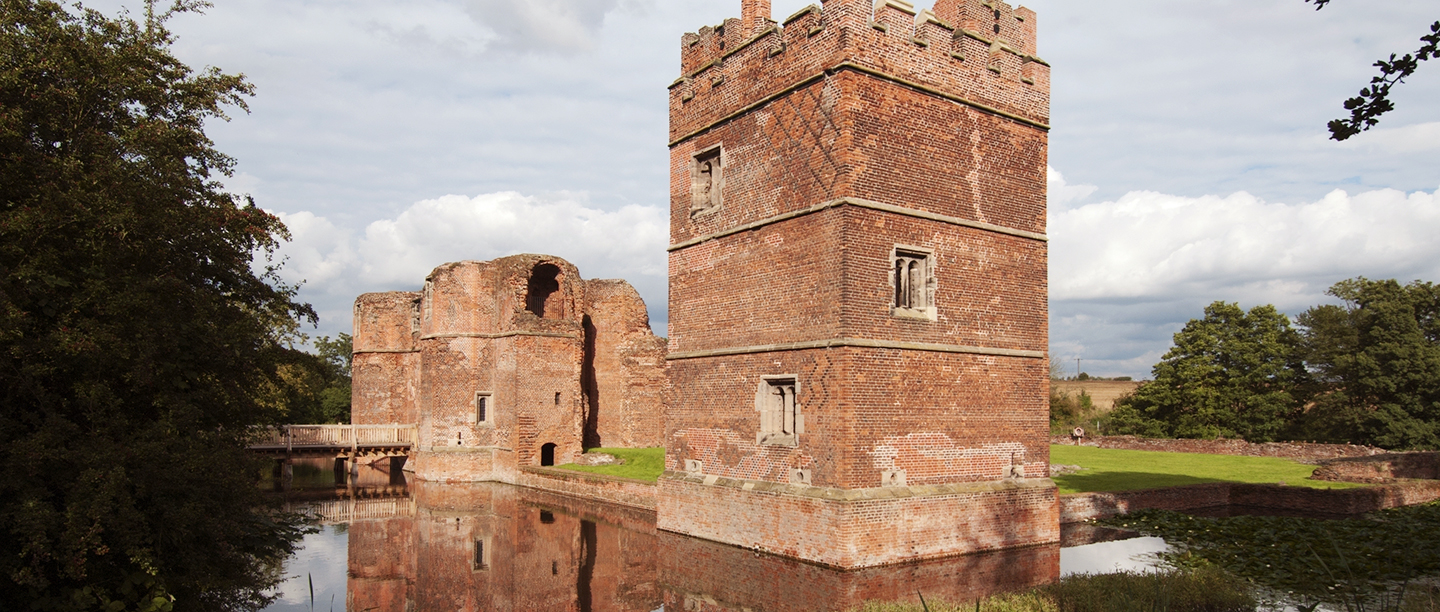 A Weekend in the East Midlands
Why visit the East Midlands
The rich, rural landscape of the East Midlands has been more or less peaceful for centuries. But a behind this tranquillity lies a turbulent past. Marching armies have tramped across the region ever since the Romans travelled the Fosse Way and Watling Street. There are battlefields too. The Battle of Bosworth in 1485, deposed Richard III and put the Tudors on the throne.
A lot of the history tucked away in the East Midlands is less dramatic though. Traditional country life has evolved over the centuries, but the historic market towns, villages and thriving multicultural cities you can visit today have deep roots in the past. For a weekend away, there are castles, houses and museums to explore. When you get out into the countryside, many stately homes and estates in the region are still in private hands.
This guide focuses on things to do at our sites in Northamptonshire and Leicestershire, but there's plenty more to see and do in this underrated region.
Day 1 & 2 | Day 3 | Where to stay | Getting there and around | Extend your stay
Things to do in the East Midlands
Day 1: Kirby Hall and Nearby sites
Kirby Hall was built to impress.With its beautiful plasterwork, incredible details and renovated gardens, it still does. Four successive Sir Christopher Hattons owned Kirby Hall between 1575 and 1706. The first one, who caught Queen Elizabeth's eye with his excellent dancing, hardly used the place. But his heirs added their own stamp and entertained royalty here throughout the 1600s.
Now, inquisitive peacocks roam freely and it's a blank canvas for your imagination. There's a holiday cottage here which allows you to have this splendid isolation all to yourself. And it's a handy place to then explore the pretty market towns nearby.
About five miles away, on the way north to Oakham and Rutland Water, is Lyddington Bede House. It's set beside the church of the picturesque ironstone village of Lyddington. It was once part of a palace belonging to the Bishops of Lincoln, and then became an alms house for men and women who were free from 'lunacy, leprosy or the French pox'.
In the opposite direction, on your way to Market Harborough, is the delightful Rushton Triangular Lodge. It was designed by Sir Thomas Tresham, father of one of the Gunpowder Plotters. See how many references to the number three you can spot.
Visit Kirby Hall
Day 2: Kirby Muxloe Castle and Leicester
Surrounded by a moat, the picturesque red-brick remains of Kirby Muxloe Castle are open at the weekends between May and September. When it was built, this fortified mansion was the height of sophistication. But, construction came to a dramatic halt when its powerful owner Lord Hastings fell foul of the future Richard III. On Friday 13 June 1483, Hastings arrived at Tower of London for a 'routine' council meeting… just a few hours later he was dragged outside and executed, without trial.
Richard had an equally climactic downfall at the Battle of Bosworth two years later. Now, five centuries on, his grave has been discovered and his story is being told at a visitor centre next to the cathedral. But that's not all there is to the city's history.
About five minutes' walk away is Jewry Wall, a Roman bath-house wall over 9m high. The museum next door (not run by English Heritage) will be closed for refurbishment from the end of July 2017. Nearby is the Newarke Houses Museum which tells the story of contemporary Leicester. And on the south side of the city centre, the New Walk Museum and Art Gallery has a diverse collection ranging from dinosaurs to fine art.
Plan a visit to Kirby Muxloe Castle
Day 3: Longthorpe Tower and Apethorpe Palace
Please note: these two sites have limited opening times
Stately Apethorpe Palace was once owned by Elizabeth I, and later became a favourite Royal residence for James I and Charles I. It has one of the country's most complete Jacobean interiors, but following years of neglect it was in danger of being lost to the nation forever. After £8 million of initial repairs, its future has been secured by Baron von Pfetten who has bought the property and is committed to its restoration and refurbishment. Pre-booked guided tours are available during July and August.
On the walls of Longthorpe Tower is a 'spiritual encyclopaedia' of wall paintings from 14th century - it's one of the most complete collections in northern Europe. It's open at weekends and on bank holidays and is managed by Vivacity Peterborough Culture and Leisure.
Where to stay: Peacock Cottage
Where? In the grounds of Kirby Hall, Northamptonshire
Sleeps: 4 + COT
This cottage is the perfect place to step back in time. Make a grand entrance along the avenue of mature horse chestnut trees and two sets of elaborate gates, then settle in to immerse yourself in a weekend of history. There's no wifi, and limited phone signal - but after the public have gone home, you're completely free to wander the ruins of this once great house and its gardens.
Discover Peacock Cottage
Getting there and getting around
BY CAR: Although it's peppered with cities and towns, the East Midlands is primarily a rural region, and the easiest way to get around is by car. The M1 cuts the midlands in half - Kirby Muxloe Castle is not far from junction 21a (northbound only). The A47 and A6 run south east towards Northamptonshire. Kirby Hall is in the countryside just north of Corby, two miles off the A43.
BY TRAIN AND BUS: Leicester is well connected on the rail network, and local stopping services make it relatively easy to visit market towns. TravelLine East Midlands is useful for planning journeys by local bus.
Extend Your Stay
More Places to visit in Leicestershire and Northamptonshire
Ashby De La Zouch Castle

On the far side of Leicester is another castle owned by Lord Hastings – Ashby de la Zouch Castle. The brilliant audio tour has shades of 'Blackadder', and you can climb to the top of the keep-like Hastings Tower – a castle within a castle.

Wrest Park

Just over an hour's drive to the south of Kirby Hall is Wrest Park, where you can explore three centuries of style just by exploring the gardens. There's also an archaeological collections store which offers tours on the first Monday of every month.
Members do more

Delve deeper into the past and enjoy unlimited access to over 400 historic places. Annual membership starts from £43.50

Holiday Cottages

Immerse yourself in England's colourful past by staying in one of our unique and historical properties - choose from cosy cottages, gatehouse towers, beachside retreats and more.

Overseas Visitor Pass

If you're visiting from aboard, choose between a 9 or 16 day pass and receive unlimited access to England's greatest historic attractions from just £30

More Travel Guides

Discover more itinerary ideas for weekends away and short breaks in England with our Travel Guides