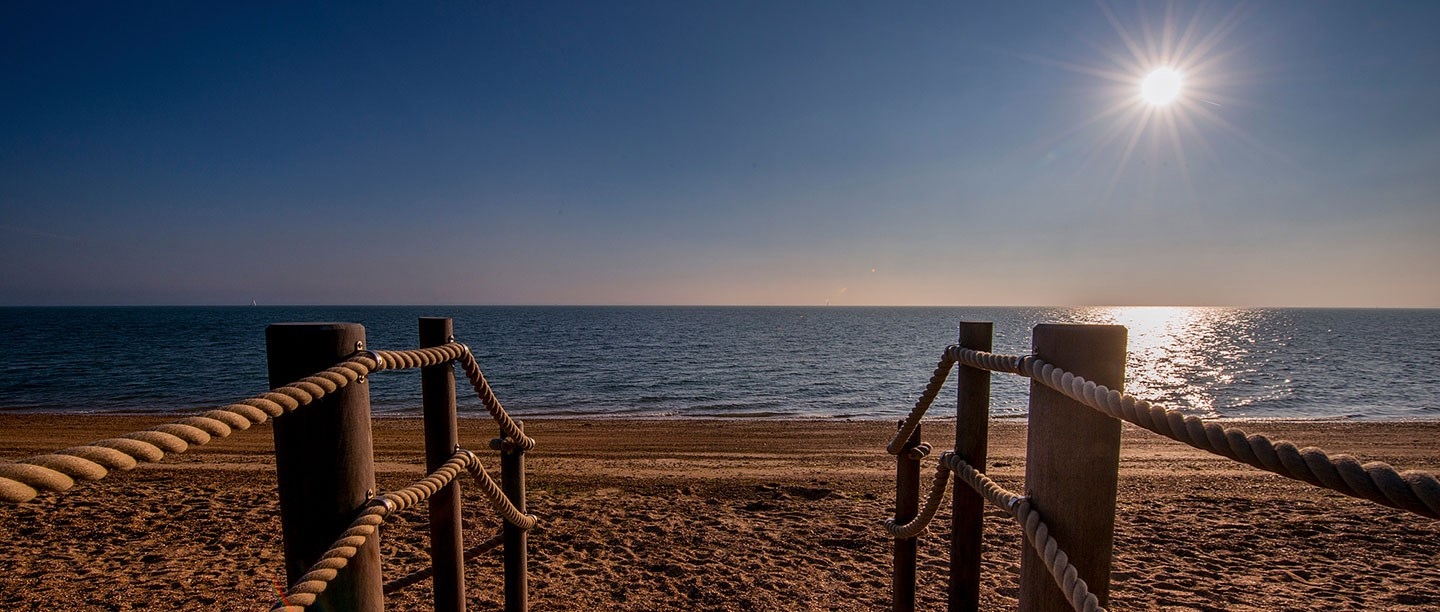 Top 5 Honeymoon Staycation ideas
If you're looking for an extraordinary place for your honeymoon, let English Heritage transport you to the past for an unforgettable experience.
Our unique holiday cottages are set in the grounds of castles, abbeys and stately homes and offer you exclusive access after the sites close to the public. Let the modern world wash away and immerse yourself in some of England's most beautiful historic places.
Cambridge Lodge: Audley End, Essex
Just a stone's throw away from London, Audley End will transport you to another era. The magnificent 17th century mansion house is one of the finest in England, with 1,500 windows. Visited by Elizabeth I and James I, before being owned by Charles II, staying at Cambridge Lodge at Audley End is a luxurious choice for a honeymoon.
The gardens outside match the beauty and splendour of the house, with manicured lawns and an organic walled kitchen garden restored to its Victorian glory, filled with vegetables, fruits, herbs and flowers. There are also riding displays from the horses from the Victorian stable yard.
But the real star of the show is the beautiful landscape designed by Capability Brown, one of the most famous English gardeners of all time, with expansive views and the serpentine River Cam meandering through the grounds. Cambridge Lodge, the holiday cottage at Audley End, backs on to some of the Capability Brown gardens, so it provides the perfect spot to watch the sunset.
There's also plenty to keep food lovers entertained - head to nearby Saffron Walden to sample local treats like Tiptree Jam and Maldon salts, and local vineyards are ready to be explored.
3 nights from £385.
Find out more
Peverell's Tower: Dover, Kent
For a once-in-a-lifetime break, try Peverell's Tower. Built in the walls of Dover Castle, this 13th century tower provides a unique and romantic getaway.
After hours, when the site closes to the public you have exclusive access to the extensive grounds of one of England's most iconic castles. A crucial defence post for over nine centuries, you can trace the development of the castle through from medieval fortress to Second World War military command centre.
Kent is known as the 'Garden of England', and as one of the sunniest counties in England there are plenty of reasons to get outside. Walk along the picturesque white cliffs of Dover, or experience their full beauty with a boat trip. The unique habitat the cliffs provide mean you might you might be lucky enough to spot rare peregrine falcons or butterflies, or visit the seal colonies at the Pegwell Bay nature reserve.
3 nights from £430.
See More
Callie's Cottage: Falmouth, Cornwall
With over 300 beaches, fresh seafood and villages and towns brimming with character, it's easy to see why Cornwall is a popular honeymoon destination.
Callie's Cottage, located in the grounds of Pendennis Castle, has been converted from the Sergeant's Mess into a comfortable holiday cottage, offering stylish accommodation with stunning views of the rugged coastline. The imposing castle was built by King Henry VIII, and played a crucial role in defence right up until the Second World War.
The surrounding countryside gives you plenty to do outside, with a myriad of coastal walks and water sports to try. Once you've worked up an appetite, enjoy the British seaside with classic fish and chips on the beach, or, if you prefer some peace and quiet, dine in your private courtyard the castle on your doorstep.
The town of Falmouth is a short walk away, with a picturesque seafront promenade, a range of craft shops and restaurants, and four sandy beaches.
There's no need to leave your furry friends at home either - up to two dogs are allowed at the cottage with you. 3 nights from £315.
Read more
Pavilion Cottage: Osborne, Isle of Wight
Osborne was built for Queen Victoria, but you don't need a royal budget to stay at her seaside home. The former cricket pavilion has been converted into Pavilion Cottage, a unique holiday home brimming with character. With spacious accommodation, the south facing veranda means you can make the most of sunny days, and sit under the stars in the evening.
With access to the grounds and beach after the site has closed, you can enjoy the Victorian splendour in peace, taking a stroll along the royal family's bathing beach or exploring the garden terraces Prince Albert declared the stunning views across the Solent were reminiscent of the Bay of Naples.
The nearby town of Cowes offers a yachter's paradise, or stay on land and enjoy the sandy beaches. With 57km of coast there are plenty of walking and cycle paths to discover the wildlife, historic towns and unique geology of the Isle of Wight.
3 nights from £680.
Find out more
Coastguard's Cottage, Holy Island, Northumberland
Escape the crowds with a break to the Holy Island of Lindisfarne, a tidal island which is cut off from the mainland twice a day by the sea. The peaceful isolation appealed to the monks who built Lindisfarne Priory nearly 1,400 years ago, and today it offers a break from the hustle and bustle of modern life.
Ideal for nature lovers, you can explore the wild coastal beauty of Holy Island. An ideal base to walk along some of the Northumberland Coast Path, which runs through Northumberland's Area of Outstanding Natural Beauty, you can also take a trip to the Farne Islands, where colonies of puffins, seabirds and seals all make the island their home.
The Coatguard's Cottage has been completely refurbished for 2016, and is fully wheelchair accessible. A private garden terrace overlooks Lindisfarne Castle, so you can enjoy the views and calm atmosphere in privacy.
3 nights from £315.
See more
More wedding and holiday inspiration
Wedding Venues

For a day to remember, host your wedding at one of our historic venues - from 16th century castles to 1930s art deco splendour.

Inspire Me

Looking for ideas for places to visit? See our seasonal highlights and uncover the hidden stories from England's past.

Become a member

Our Members get unlimted access to over 400 historic places as well as free entry for up to 6 children aged under 19 years from within your family group.