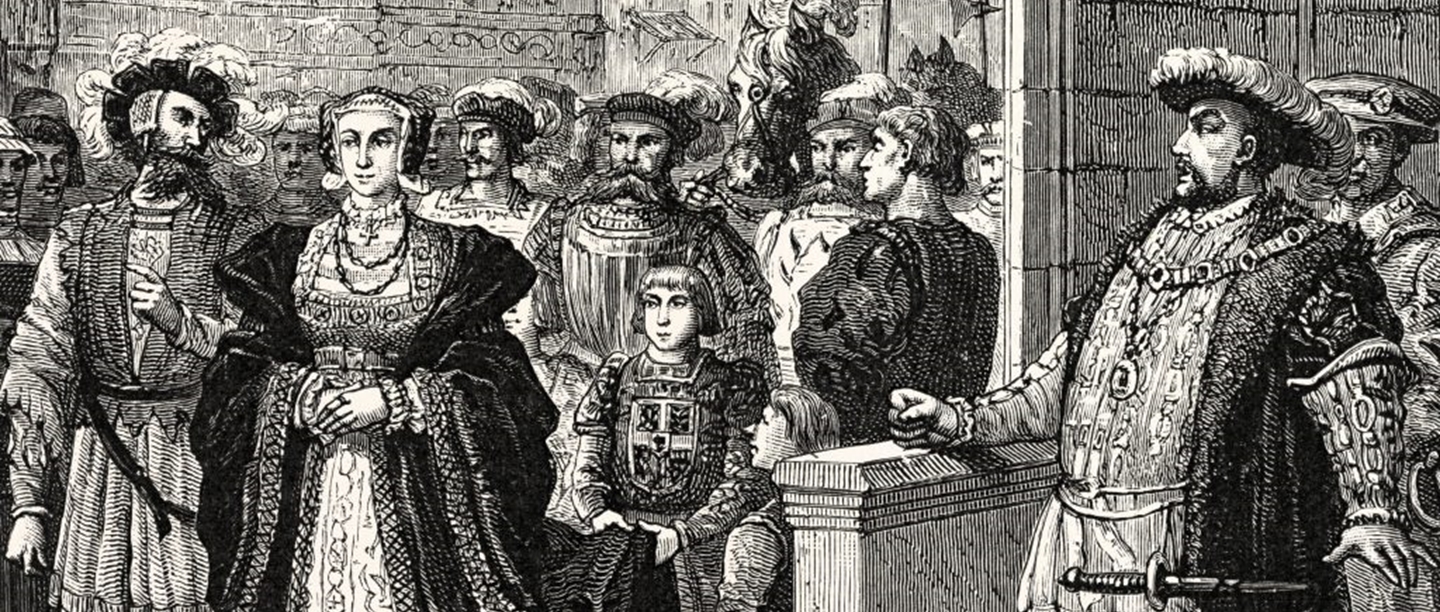 Published: 22 September 2017
Category: History In-depth
Many people know the story of Henry VIII's most famous wife, Anne Boleyn. But how many know the details of his short-lived marriage to his fourth wife Anne of Cleves? Sent from her home town in Germany to begin life as a new bride and queen of England, things couldn't have gone more badly.
Born on this day (22 September) in 1515, Anne was the daughter of a prominent German duke. Her family probably had high hopes for the marriage to Henry VIII, the powerful king of England. Diplomatically it was a perfect match, but romantically it went wrong from their very first meeting.
Although Henry VIII had liked the portrait Hans Holbein had painted of Anne, when he met her he was disenchanted, confiding in his principal minister Thomas Cromwell of his disappointment. He annulled the marriage only a few months after they declared their vows and on 13 July, 1540 Anne returned her wedding ring. She had been on English soil for just six months.
We take a closer look at Anne's troubled journey, following her footsteps from Germany and at several places where she stayed in England, now in the care of English Heritage.
Why Anne of Cleves?
The daughter of William, Duke of Jülich-Cleves-Berge, an influential nobleman with lands north of Dusseldorf, Anne was just 24 years old. She had been raised by a devoutly Catholic mother in a sheltered environment in Cleves (northwestern Germany).
In England, Henry had lost his third wife, Jane Seymour. Jane had given him a son, but now he wanted to secure his dynasty with another. Also, he needed to form an alliance to ease his political isolation following the reconciliation of Charles V, Holy Roman Emperor and Francis I, King of France. Both men had vowed not to ally with Henry and Pope Paul III was urging them to attack England.
Alliances sealed by marriages were routine in the dynastic politics of the day. Cleves was part of a confederation of German states, the Schmalkaldic League, with its own political and religious troubles with the Emperor and the Pope, and was inclined towards independence and reform.
Anne was part of the alliance deal, for which negotiations extended from March until October 1539. Henry's envoys and foreign ambassadors reported favourably of Anne, and Henry instructed Hans Holbein to travel and take her portrait. His painting, which survives, depicts an attractive and confident young woman.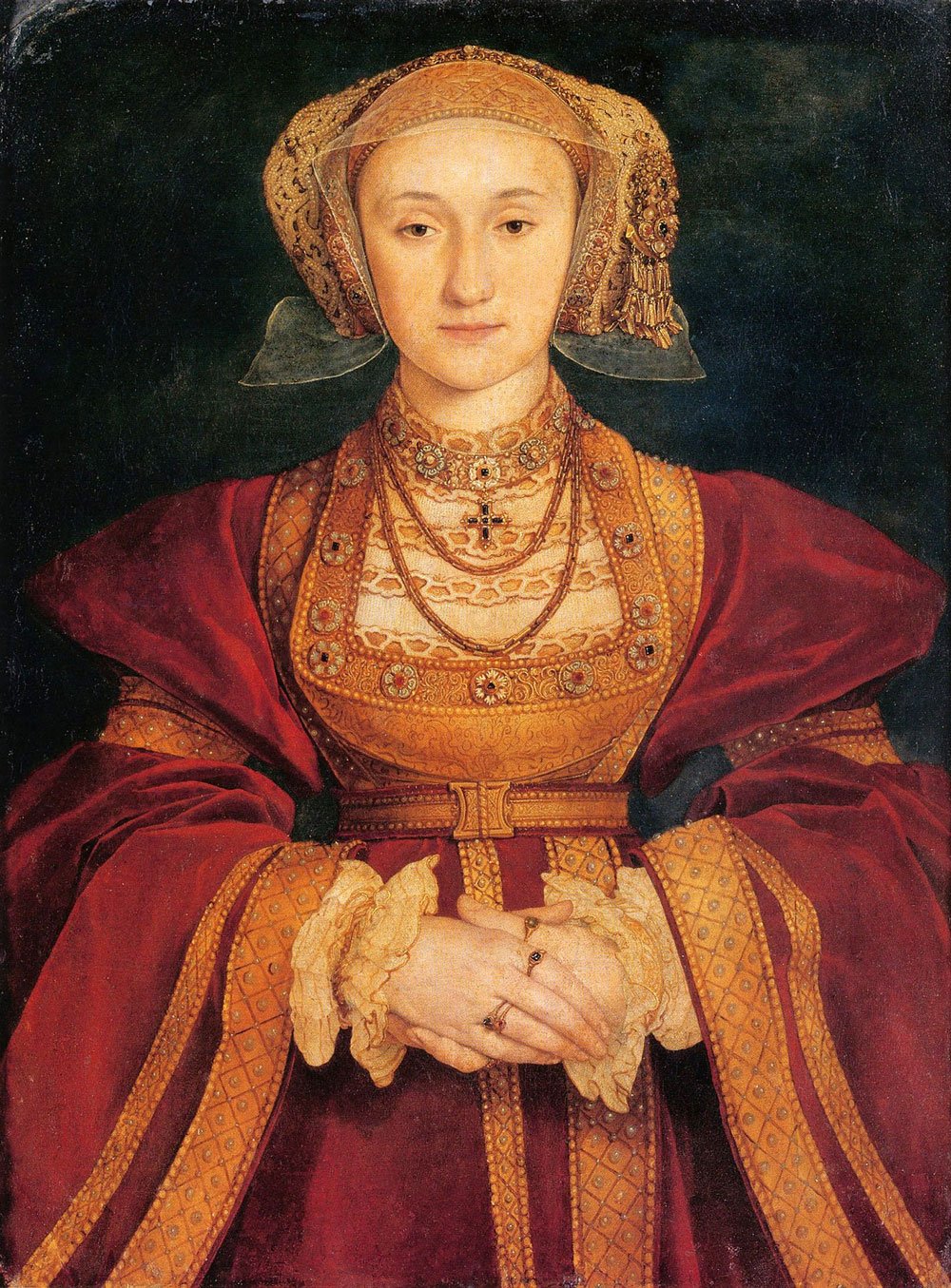 Portrait of Anne of Cleves by Hans Holbein the Younger
From Cleves to London: Anne's journey to England
Anne left Cleves on 26 November 1539 and travelled overland. It was winter and the journey was slow through Antwerp, Bruges and Dunkirk. She reached English territory, Calais, by 11 December. Foul weather kept her there sixteen days, but eventually she crossed the Straits of Dover on 27 December.
It was a grey winter day and though making for Dover, the ships were forced north by wind and tide. Eventually, several boats crunched into the gravel on the beach at Deal in Kent. Out of one stepped Henry's wife-to-be. This was Anne's first time in England and she didn't speak English.
Anne rested for a few hours in the new castle at Deal in Kent, an unfinished fortress with rooms hardly befitting a future queen. Today, though much has changed there, you can walk in Anne's footsteps, in the apartments of the first floor, and view a new exhibition that explores her place in Henry's world. You can encounter Anne on the ground floor, where you can listen to her and other 'voices' of key players in European power politics at the time Deal was built.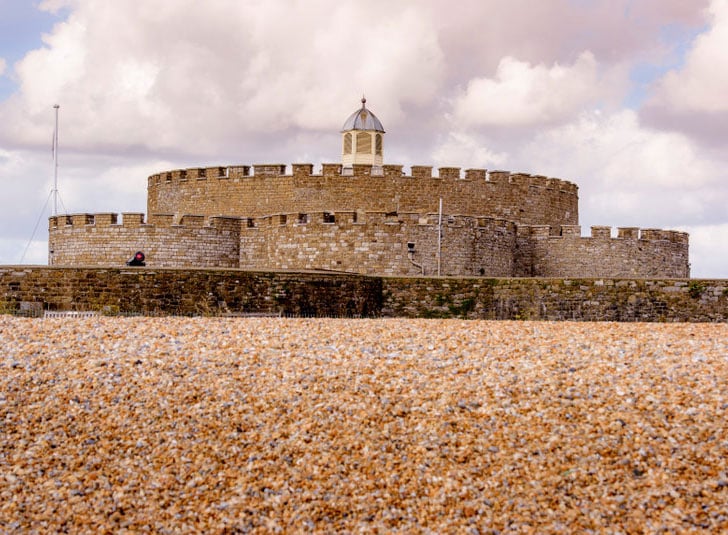 Deal Castle, where a new exhibition reveals Anne of Cleves' place in the world of Henry VIII
From Deal, Anne travelled on, in darkness, to more suitable royal apartments in Dover Castle. These also survive today, on the first floor of the great tower, though much altered.
Anne left for Canterbury on a stormy winter's morning on 29 December. There, she stayed in the former abbot's lodging at St Augustine's Abbey, which Henry was adapting as a palace with new rooms for his queen to be. Though ruinous, you can still see the site of these apartments today.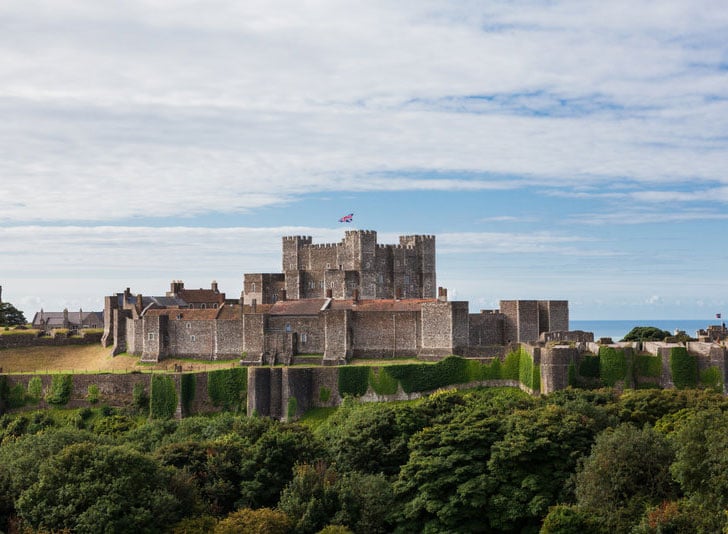 Anne of Cleves briefly stayed at Dover Castle
'I like her not!'
Anne travelled along the old Roman road to Sittingbourne by the 30 December, then to Rochester the following day. She expected to meet her future husband at Greenwich, but instead Henry made a 'surprise' visit at Rochester Castle, in disguise. He entered Anne's chamber with five companions, embraced and brazenly kissed her, then gave her a New Year's gift. Her reaction was polite but cool. Thinking she did not recognise him, Henry returned to the chamber that evening as himself, dined with Anne and again the following morning.
Thomas Cromwell later recalled that Henry told him after the public reception at Greenwich on 3 January, that Anne was 'nothing as well as she was spoken of'. He spoke with his closest privy councillors and the Cleves ambassadors. The legal evidence of Anne's freedom to marry, a document ending her earlier betrothal to Francis of Lorraine, had not been received. Yet Henry still chose to wed Anne and said to Cromwell 'Is there none other Remedy, but that I must needs, against my will, put my neck in the yoke'? This was the 'legal impediment' moment that we still have at weddings today.
Unhappily ever after
But Henry went ahead with the wedding, which took place on 6 January 1540. The relationship quickly soured. Although the couple spent nights together, Henry could not consummate their marriage. This secret was kept from all but Henry's inner circle and the couple appeared in public – but she was not crowned queen. By 16 May, Henry's dissatisfaction was well-known and he was already courting Katherine Howard. On 24 June, Anne left court and five days later an official inquiry into the marriage began, ultimately ruling that Anne had not been free to marry because there was no conclusive evidence of the ending of her betrothal to Francis of Lorraine.
Anne's agreement was sought on 6 July. She resisted for several days but gave in when it became clear that Henry was not rejecting the Cleves alliance, just the marriage. It was impossible to resist the will of a king and his government, and to risk the alliance. The marriage was annulled on 11 July.
On 28 July, Henry married for a fifth time – his bride Katherine Howard – just six months after he married Anne.
'God send me well to keep'
These words, inscribed on Anne's wedding ring, asked for health and happiness. Certainly, having got his way, Henry ensured Anne was cared for. She became the 'king's sister' with a financial allowance, the palace of Richmond and properties in Kent, Sussex, Essex and Suffolk. These included Hever, sometime home of Anne Boleyn, Henry's second wife.
Generous, perhaps, but Anne probably didn't see it that way. She was grief-stricken and dishonoured by rejection: two great marriages, to a duke and a king, had eluded her. Privately, she may have thought that she had shamed Cleves, in descending from the epicentre of the vibrant English court to the fringe of public life. Anne chose to stay in England for the rest of her life. She died on 16 July 1557, at Chelsea manor, aged 41.
Plan your visit to Deal Castle in Kent, and explore the new interpretation on site, where Anne of Cleves first encountered England.