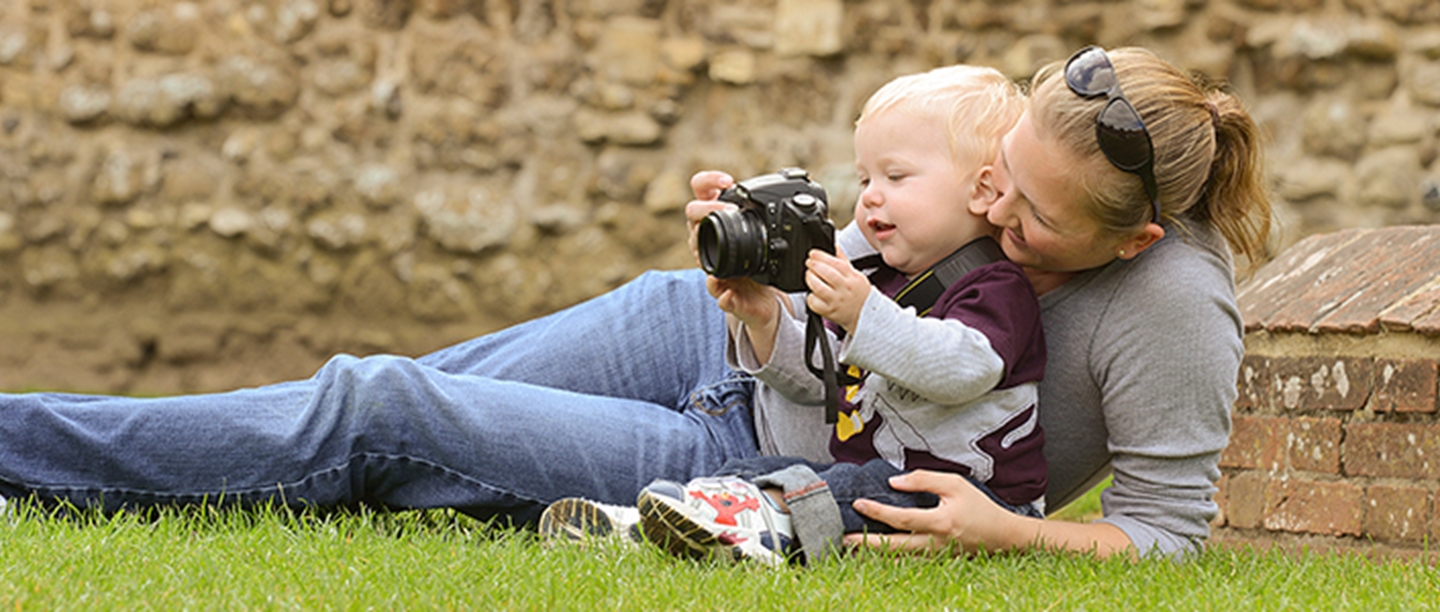 Published: 27 July 2017
Category: Your Stories
Every photo tells a story, and you've been sharing some of your best snaps from our historic sites on Instagram this month using the #englishheritage hashtag. We've picked out a few of our favourites from all across the country to share in this monthly round-up.
Stacey's window view at Scarborough
Our first snap this month came from Stacey (@cleanslater) who visited Scarborough Castle and captured this great shot of the spectacular sea view. The castle's position high on the Yorkshire clifftops makes for unparalleled views and amazing photo opportunities. Thanks Stacey!
Little adventurers at Chysauster Ancient Village
This short video sent in by Paul Marks (@paulgmarks) features two young explorers enjoying the rugged ruins of Chysauster Ancient Village in Cornwall. This Iron Age settlement was originally occupied almost 2,000 years ago and is one of the finest examples of such in the country. Thanks for the clip, Paul.
Lucy and friends at sunny Stonehenge
Lucie (@lucietetley) visited one of the most iconic prehistoric sites in the world in July – Stonehenge. She sent in this photo of her and her friends enjoying the summer sun in front of the great trilithons. Great shot, Lucie!
Canine on the cannons at Carisbrooke
Not all of our submissions this month came from two-legged visitors. Instagram celebrity Marcel the Corgi (@lecorgi) visited Carisbrooke Castle on the Isle of Wight and made friends with one of the medieval cannons. Carisbrooke is just one of many dog-friendly historic sites across the country, so we can't wait to see where Marcel goes exploring next.
Little Darwin at Down House
Rounding off our favourite pics this month is a beautiful photo from Helen (@hel_bow) of a little one exploring Charles Darwin's own greenhouse. The home of Charles Darwin, Down House in Kent is the perfect place to learn about the great scientist and see how he and his family lived in Victorian England.
Share your photos
Have you been inspired to visit one of our historic sites this summer? Or taken a photo at one of our sites which you'd like to share? Whether it's a beautiful landscape shot of an historic garden, or a selfie with a Roman soldier at one of our many events, we love to see your snaps.
Tag your photos with @englishheritage or #englishheritage on Instagram, Twitter or Facebook and we might just get in touch to ask if we can feature your picture here on our blog next month. Be sure to follow us on Instagram too, for beautiful photos and stories from our historic places. 📷