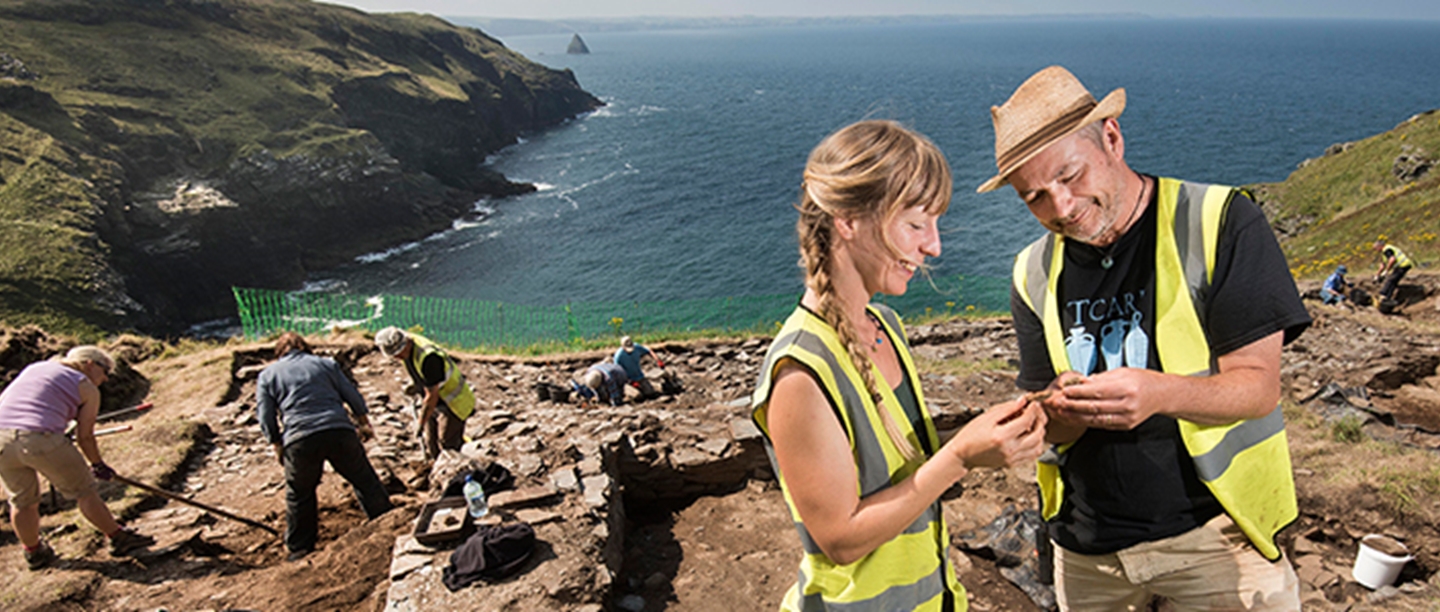 Published: 04 August 2017
Category: Behind The Scenes
Archaeologists have returned to the north Cornish coast this summer, to discover what life was like at Tintagel Castle over 1000 years ago. Having found remarkable evidence of an early medieval settlement last year, a team of experts are back for a five-week dig on the headland, delving deeper into Tintagel's rich and varied past. The team is digging every day except Saturday until the 11th August, with visitors to Tintagel invited to see the excavations in action. Visit our Tintagel Dig page to plan your visit.
We've rounded up some of the top social media posts and news stories so you can follow the journey, as buildings hidden for more than a millennium surface from the clifftop.
VISIT THE TINTAGEL DIG
Find out more about the excavations, and plan your visit to see the archaeologists in action.
The castle is open daily from 10am – 6pm, and we'll be digging every day (except Saturday) until 11th August. You can find full details of opening times and prices here.