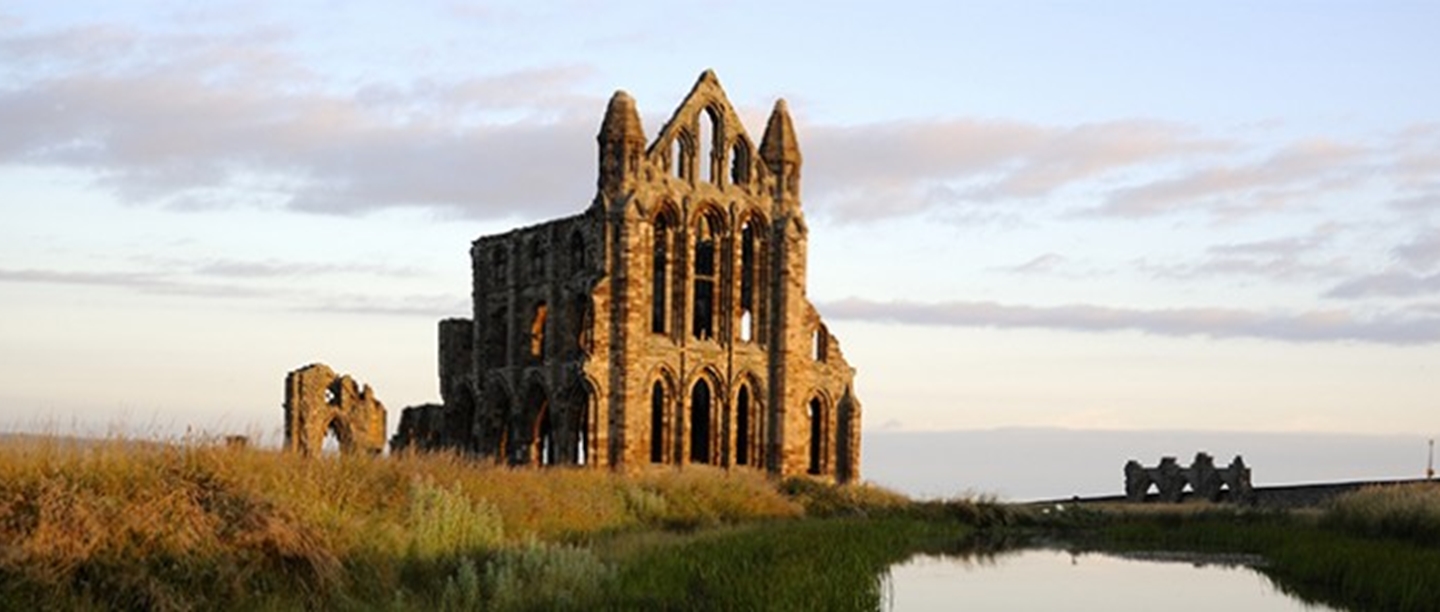 Published: 27 May 2015
Category: History In-depth
In part one of Sam Kinchin-Smith's rundown of some of the less well-known awesome females from the histories of our places, he considers an abbess, a widow, a mystic, a Royalist and an enthusiastic house-builder.
Stories of strong women from history usually fall into three clichéd shapes: famous queens; women who are celebrated for being somebody's wife, mother, daughter or sister; and the 'she-wolves' narrative of fierce royal females pulling the political strings whatever the consequences – and for medieval women, 'the consequences' were usually pretty dire.
We have been inspired by the theme of International Women's Day, 'Make It Happen', to introduce some less familiar women from history who very much made things happen but in more surprising ways – and therefore represent a rather different strand of women's history. One defined by awesome women achieving extraordinary things in profoundly challenging and prejudiced contexts without the attendant royal crown, more-important husband or scary politicking.
These are the stories of women who got things done.
There are five stories here – read more in part two
Hilda of Whitby, c.614–80: 'Handmaid of Christ'
Hilda of Whitby achieved for herself, through the force of her wisdom, piety and organisational prowess, what contemporary parlance would describe as a meteoric rise. Intending, at the age of 33, to become a humble nun like her sister, St Aidan of Lindisfarne intervened and made her the abbess of a succession of increasingly important religious houses culminating in Streaneshalch – eventually renamed Whitby Abbey – which she founded in 657. Streaneshalch quickly became the most important abbey in the north of England and it was here, under Hilda's leadership in 664, that the famous Synod of Whitby took place, dictating the future direction of Christianity in England.
One thing that's particularly notable in the Venerable Bede's account of Hilda's life is the way her wisdom is initially described as 'learn[ed] from wise men' but soon begins to transcend these masculine paradigms, to the point that 'not only all ordinary folk resorted to her in their necessities, but even kings and princes sought counsel of her and found it'.
Isabella de Fortibus, 1237–93: 'Queen of the Wight'
One of the greatest heiresses in 13th-century England, Isabella de Fortibus had inherited great tracts of land from both her husband and her brother by the age of 26. She chose to make formidable Carisbrooke Castle her base – an apt choice, it turned out, seeing as she would spend the remainder of her life literally besieged by suitors seeking to take her lands for themselves, and in so doing undermine the precious legal authority and financial security she possessed as an independent widow.
First, she was pursued by the younger Simon de Montfort to the point that she actually had to go into hiding in Hampshire and Wales for a time, in 1264. Then four years later she successfully evaded Henry III's son – the king had granted him the 'right' to marry her. Once cash-poor Edward I started to hassle her, she lost control of her northern lands but held onto the Isle of Wight, even defeating the king's claim in court, at one stage. It wasn't until she lay on her deathbed that the so-called 'Hammer of the Scots' managed to cheat an elderly woman out of her estate.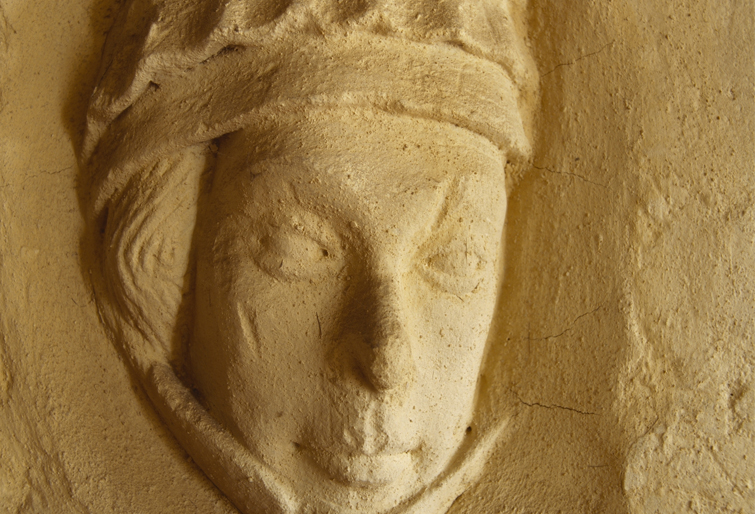 Corbel possibly depicting Isabella de Fortibus at Christchurch Priory, Dorset
Margery Kempe, 1373–1438: 'devoute ancres'
The wife of a King's Lynn brewer, Margery Kempe took a vow of (frankly understandable) chastity after the birth of her 14th child and dedicated the rest of her life to piety and pilgrimage. She undertook remarkable journeys to holy places as far away as Jerusalem, Assisi, Santiago de Compostela and Norway, as well as much closer-to-home Hailes Abbey. Frequently disconcerting fellow wayfarers and holy people with sudden and bizarre outbursts of 'boistowsly … ful lowed and horybl' weeping and roaring, she narrowly escaped being burned as a heretic and ended up celebrated as an important spiritual mystic.
This is partly down to her authorship of what is arguably the first autobiography ever written in English, a unique and candid record of the religious life of a true citizen of the world. The only known copy of the book, digitised by the British Library, announces on its first page that it is 'of Mountegrace' – part of the library belonging to the monks of Mount Grace Priory in Yorkshire.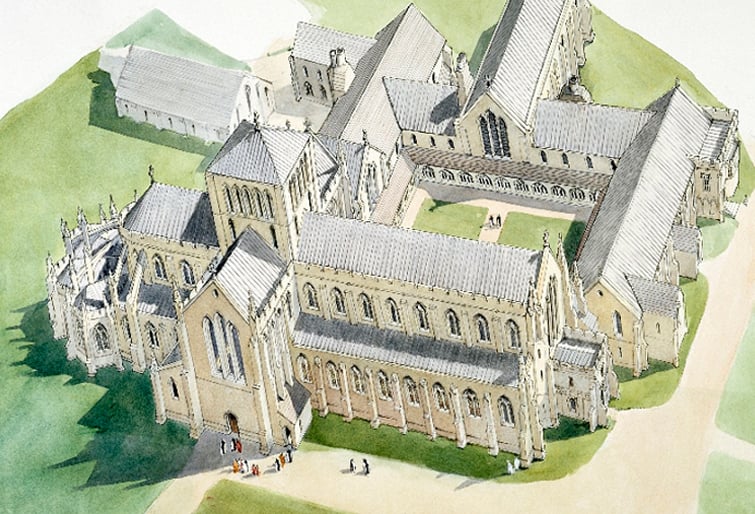 Reconstruction of Hailes Abbey as it may have appeared in the late fifteenth century
Bess of Hardwick, 1527–1608: 'chief overseer of my works'
It's hard to point to the single field in which Bess of Hardwick was most exceptional: financial, domestic, marital, political or indeed architectural. First married at the age of 15 – her young husband died a year later – she would go on to outlive three more courtier-husbands, bear eight children and become an intimate friend of Queen Elizabeth I. After the violent collapse of her fourth marriage to the Earl of Shrewsbury, Bess retreated to her family estate at Hardwick. This was typical of her ingenious navigation through a life marked by tragedy, debt, embezzlement, the complexities of estate management, the caprices of both Elizabeth and Mary Queen of Scots, and a great many births, marriages and deaths – only to come out the other side smiling, in a far better position than anybody else.
Back at Hardwick, she began to build the Old Hall in 1587, and then three years later started a new house immediately adjacent and complementary to the first, like two wings of the same building. The result is a unique and epic masterpiece of Elizabethan architecture that represents a true testament to the force of Bess's remarkable independence, energy and fortitude.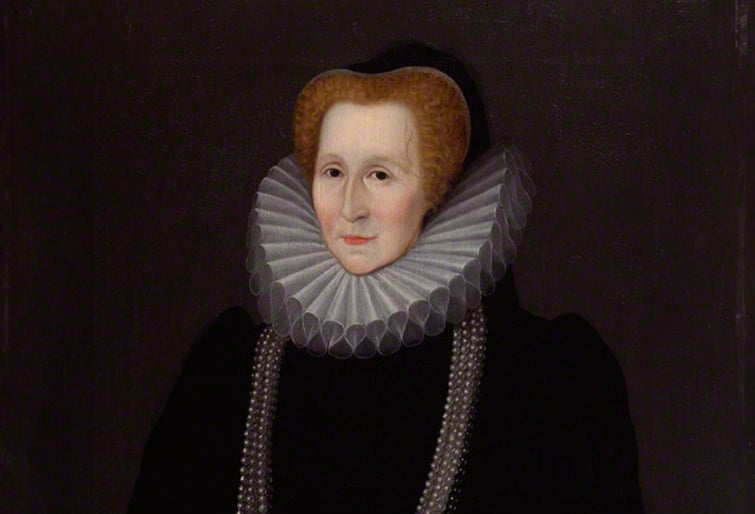 Elizabeth Talbot, Countess of Shrewsbury, by unknown artist. © National Portrait Gallery, London,
creative commons license
Blanche Arundell, c.1584–1649: 'valiant beyond [her] sex'
Blanche Arundell secures her place in this pantheon thanks to an act of extraordinary courage quite late on in an otherwise rather conventional life – an inspiration to us all. Her hour came when her husband, Lord Arundell, raised a regiment of horse for the King during the Civil War. Blanche remained at the family seat, Old Wardour Castle, with only her daughter-in-law, three grandsons and a couple of dozen men of the household for company. It wasn't long before Parliamentarian forces decided to take this understaffed and tactically helpful castle for themselves.
To everybody's surprise, when she was offered terms of surrender, Lady Blanche refused: 'she had a command from her Lord to keep it, and she would obey his command'. Her 25 men, with the women of the house loading their muskets for them, managed to hold out against an army of 1300 roundheads between the 2nd and 8th of May, 1643 – according to an admittedly biased Royalist account. Eventually, 'so distracted between hunger and want of rest, that when the hand endeavoured to administer food, surprised with sleep it forgot its employment, the morsels falling from their hands', the defenders of Old Wardour surrendered and the castle was thoroughly pillaged. Lady Blanche was taken prisoner, and then released. She was offered sanctuary in Salisbury, where she discovered that her husband had been killed at the Battle of Stratton.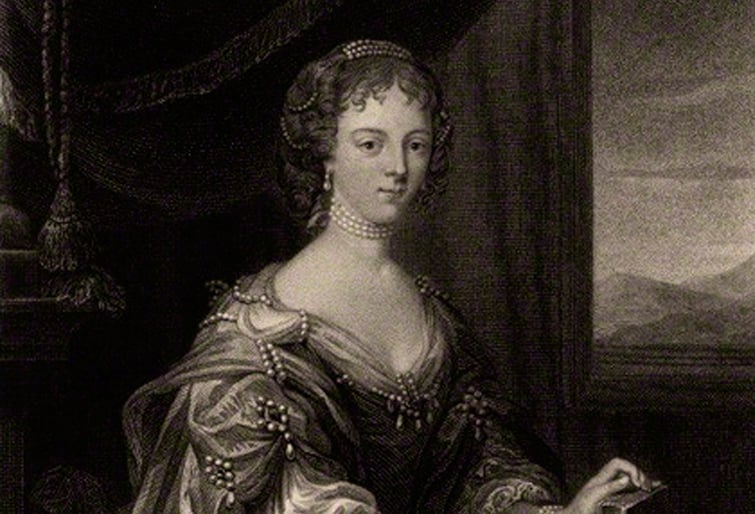 Blanche Arundell (née Somerset), Lady Arundell of Wardour, by Edward Scriven (after William Hilton).
© National Portrait Gallery, London, creative commons license
For more on Women in English History
Read part 2 of Sam's look at women who have 'got things done' here
Visit our Women in History hub page
YOU ALSO MIGHT ENJOY:
19 inspirational things that women in English history have done
Why were women written out of history? An interview with Bettany Hughes