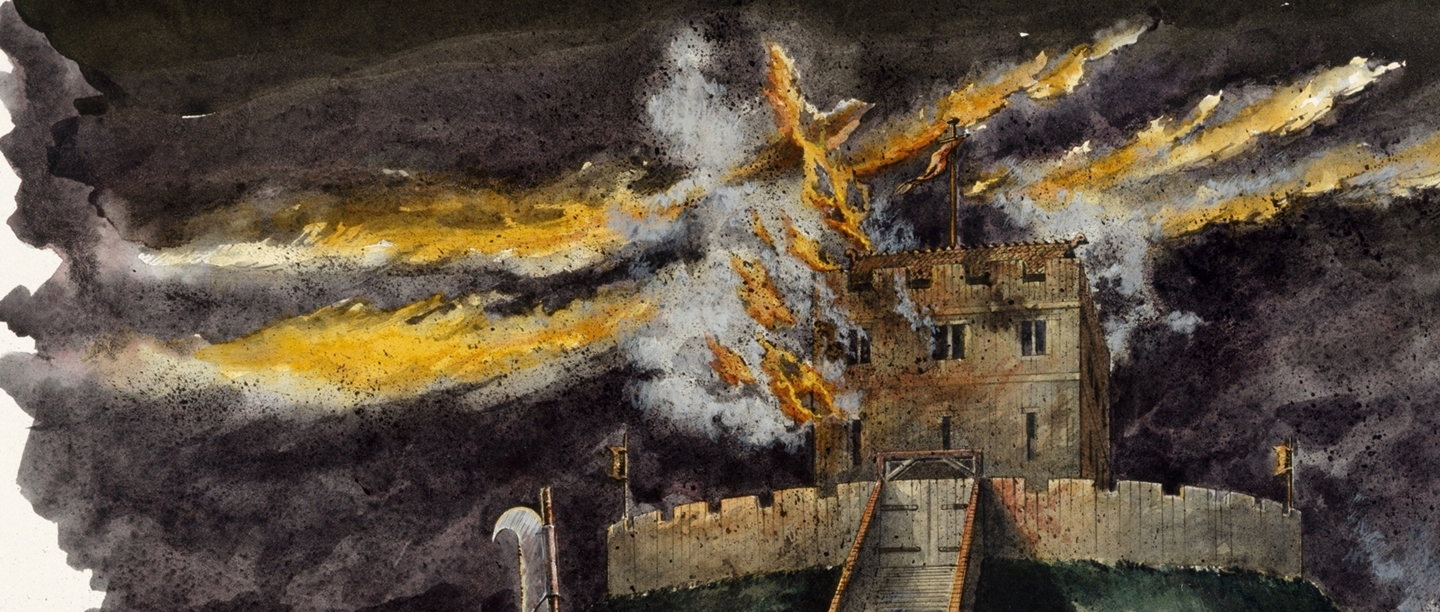 Episode 3: The Medieval Massacre of the Jews of York
In 1190 one of the darkest events in York's history took place at the site of Clifford's Tower. Trapped by an angry and violent mob, the city's entire Jewish community, who were taking refuge inside York Castle's tower, were confronted with the impossible decision of either taking their own lives or facing the mob outside, and certain death at their hands.
Josie Long visits Clifford's Tower to learn more about this story and to try to understand how and why this terrible tragedy took place, in the third episode of Speaking with Shadows – the podcast that listens to the people that history forgot.
Listen
Visiting Clifford's Tower in York, Josie meets curators Jeremy Ashbee and Sally Dixon-Smith to hear the story of the medieval massacre of the Jews. Also speaking to members of the York Liberal Jewish Community, Josie explores the modern parallels that can be drawn from this dark chapter in York's history and how local Jewish communities reflect on it today.
This episode contains graphic descriptions which some people may find upsetting. It is not suitable for younger listeners.
Read more about the Massacre of the Jews
Read more about what happened at the site of Clifford's Tower in 1190 and explore the historical context around this tragic event. Learn about the history of the Jewish population in England, and what caused the growing hostility towards this community in the period leading up to the massacre.
Read More about the massacre at Clifford's tower
Links and Further Reading
Dobson, RB, The Jews of Medieval York and the Massacre of 1190, Borthwick Papers (York, 1996)
Huscroft, R, Expulsion: England's Jewish Solution (Stroud, 2006)
Mundill, R, The King's Jews: Money, Massacre and Exodus in Medieval England (London and New York, 2010)
Rees-Jones, S and Watson, S (eds), Christians and Jews in Angevin England: The York Massacre of 1190, Narratives and Contexts (Woodbridge and York, 2013)
Roth, C, A History of the Jews in England (Oxford, 1941)
Episode Credits
Presenter: Josie Long
Producer: Katharine Kerr for Fresh Air

Contributors: