Tower Street, York, North Yorkshire, YO1 9SA
Clifford's Tower Timeline
1068-9
York's Castles
William the Conqueror builds two motte-and-bailey castles in York, one of them where Clifford's Tower now stands.
Find out more about the history of York's castles and Clifford's Tower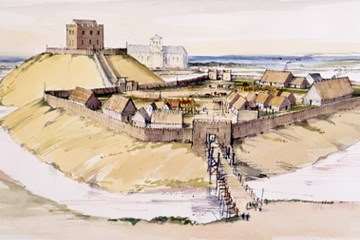 1069
Royal Vengeance
Both castles are burnt by Danish invaders, supported by the people of York. William rebuilds the castles and as punishment lays waste to wide areas of northern England.
Gallery for Clifford's Tower