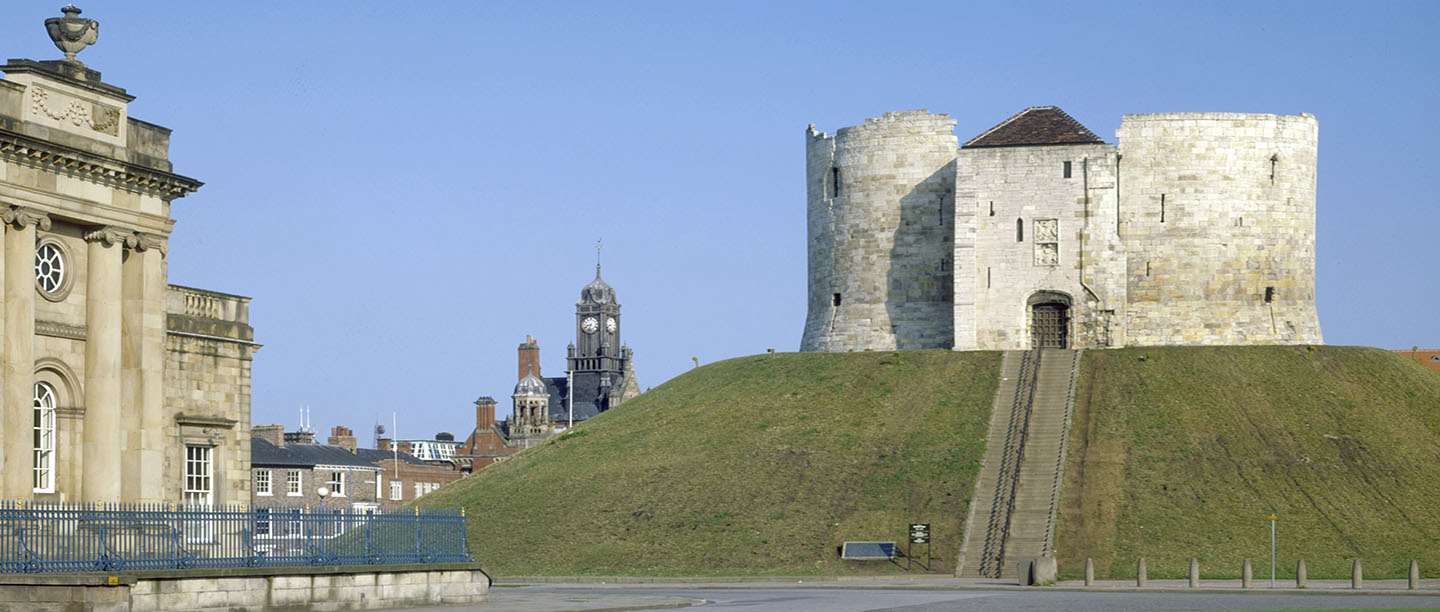 Schools
Follow in the footsteps of William the Conqueror who ordered the building of this mighty fortress mound in 1068. Clifford's Tower was a symbol of his power and today is a lasting remnant of the medieval castle. Come and experience what life was like in medieval York.
Curriculum Links
KS1-3: Local History Study
KS1: Children will learn why a castle was built at York, its local significance and how it links with significant national events and individuals.
KS2: Pupils will learn about a significant local site and how it changed from 1066 onward.
KS3: The development of church, state and society in medieval Britain 1066-1509
The site of Clifford's Tower was a hugely important site throughout the Norman and Plantagenet periods.
Free school visits
We offer free entry to qualifying learning groups. Book a free education visit and lead your own visit in your own way with the aid of our free Organisers' Pack, sent by email once you have made a booking. We also have plenty of online resources available to download.
BOOK NOW
Teaching Resources
Facilities

The Big Book of Castles for groups to discover what life was like in a castle, and an information booklet. Please let us know if you would like a copy.
Handling Collection containing replica objects for up to 15 students to use in the Chapel, allowing students to gain an understanding about feasting in medieval times.
Model of the motte and bailey castle, demonstrating what the area around the keep would have looked like after it was rebuilt in stone between the 13th and 16th centuries.
A free site visit to help you plan your school trip
20% discount on the official EH site guidebook.
School Goodie Bags Available - Please ring site for details.
How to book

0370 333 0606

Booking for learning groups is essential. This site is open every day with the exception of 24 – 26 Dec and 1 Jan.

Join our mailing list - Subscribe to our education newsletter and get notified of our educational news and events.
Learn With Us
Learn more about the history of Clifford's Tower to enhance your school visit experience.


Find Out More