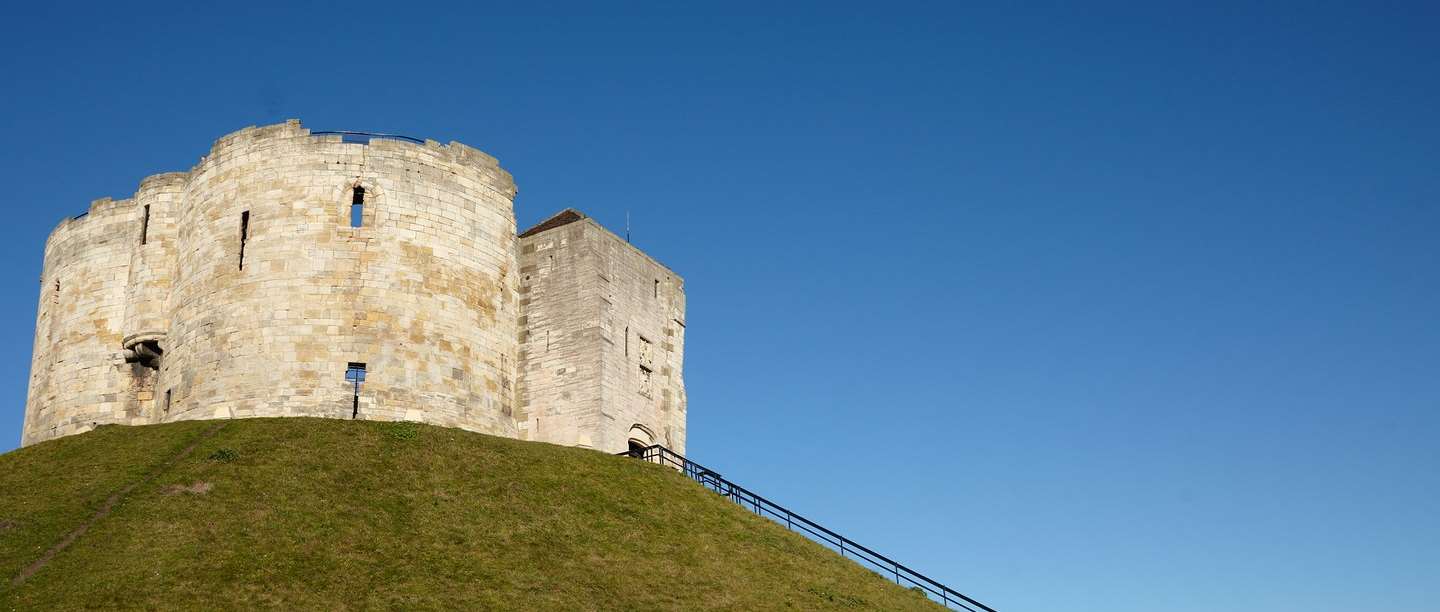 A New Perspective on Clifford's Tower
The fascinating story of Clifford's Tower will finally be told thanks to a major investment by English Heritage at one of York's most important heritage sites.
Our project at Clifford's Tower will do justice to both the history and the experience of visiting this national and local landmark. We also want to conserve and repair the tower to protect it for generations to come.
Latest update
On 4 February 2020, to enable conservation and improvements to visitor infrastructure at Clifford's Tower, English Heritage submitted a planning application to City of York Council.
The planning application includes the walkways and roof deck which formed part of the 2016 planning application for the tower, but without the much-debated visitor centre at the base of the motte.
Other elements include enhancements to the staircase to the entrance of Clifford's Tower, and a new three wheeled vehicle at ground level to help staff assist visitors. These elements received positive feedback during our consultation in autumn 2019.
View our latest update
Why change Clifford's Tower?
Clifford's Tower is perched atop the mighty castle mound raised by William the Conqueror in 1068. It was the keep and chief strongpoint of York Castle, one of the greatest fortresses in medieval England. The castle served as the backdrop for events of national and international significance including, most notoriously, the attack on the Jewish community in 1190 when the Jews of York took refuge from a vicious pogrom in a wooden predecessor to Clifford's Tower and died in the most tragic circumstances.
At present, a visit to Clifford's Tower is far from ideal and does not reflect the site's importance, both nationally and within the city of York. For instance, there is an unsightly shop in the centre of the tower and very little interpretation to tell the tower's fascinating story. Something has to be done.
How the castle has changed throughout history
The large stone tower, which we now know as Clifford's Tower, was built in the 1250s during the reign of King Henry III.
For much of the 14th and 15th centuries, Clifford's Tower was used as treasury, exchequer, mint, gaol and seat of royal power. During the Civil War (1642-9), Clifford's Tower was held by the royalists while the city was under siege.
In 1684 the tower was reduced to a shell after a fire. Eventually, most of the castle buildings were swept away when a new prison and court were built in the 18th and 19th centuries, leaving Clifford's Tower as the principal surviving remnant of the York Castle.