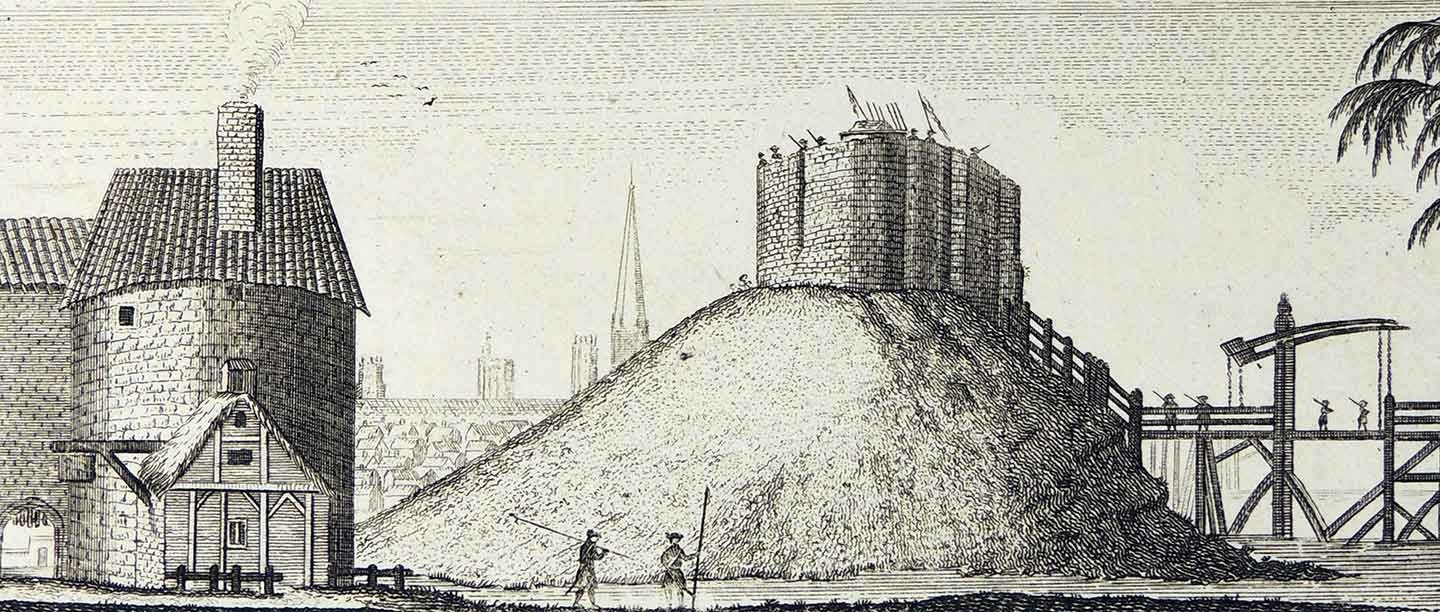 Clifford's Tower: History and Stories
York's iconic ancient monument is home to one thousand years of history. The raised earthwork was once the site of a timber keep built by William the Conqueror. It burnt down during the worst event in the site's history: the massacre of the Jews in 1190.
Clifford's Tower has looked over the city of York from 1245 until the present day. Once part of York Castle, the tower played a role in turbulent national events such as the Dissolution of the Monasteries and the English Civil War. Today the site is still giving up its secrets.
Image © Getty Images/Universal History Archive/UIG
Clifford's Tower through time
ENJOY A FULL YEAR OF ADVENTURE
Become an English Heritage member and take full advantage of free entry to over 400 sites plus free or discounted access to our exciting events programme throughout the year.


Join now from £4.42 per month