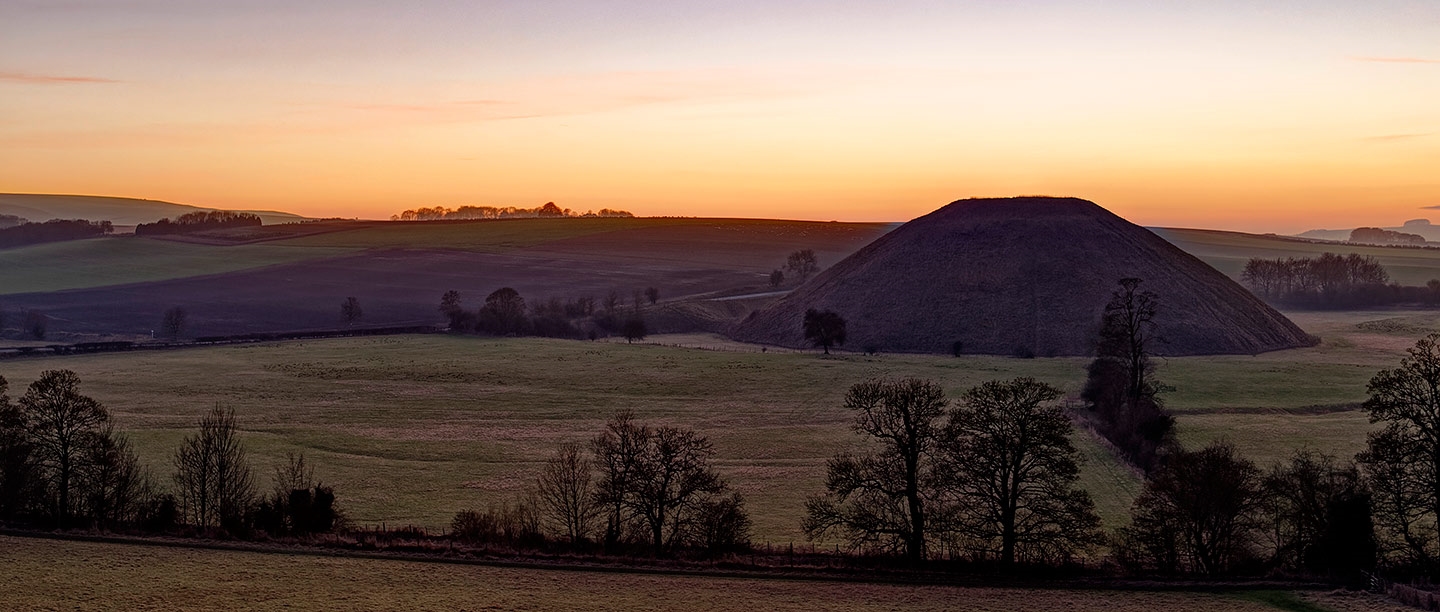 The Avebury World Heritage Site
The area around Avebury in Wiltshire contains an extraordinary cluster of monuments dating to the Neolithic and Bronze Age. This was a significant place for prehistoric people, who gathered here to build monuments made of earth, timber and stone for over 2,000 years.
Today this unique landscape forms part of the UNESCO Stonehenge and Avebury World Heritage Site, reflecting its international importance. The major monuments and Alexander Keiller Museum are jointly managed by the National Trust and English Heritage.

This page gives a brief overview of the World Heritage Site monuments. Follow the links to find out more about their history and how to visit them.
Walking through Prehistory
You can visit most of the Avebury prehistoric sites for free, and walking between them gives a good sense of the whole landscape and how these monuments were connected to one another.
Join prehistorian Susan Greaney as she explores some of the lesser known monuments in the Avebury landscape, including the mysterious Silbury Hill, and West Kennet Long Barrow, where you can step inside one of Britain's earliest built structures.
The first monuments
In the early Neolithic period, from about 4000 BC, early farming communities were settling in the Avebury area. Around 3670 BC, people worked together to build a huge enclosure on Windmill Hill, surrounded by three circuits of ditches. Archaeological finds from the ditches show that people gathered on the hilltop in large numbers – to take part in ceremonies or feasts, share news and exchange goods – and had long-distance connections.
Many long barrows were also built at this time. Some had stone chambers and were used as communal tombs, such as West Kennet Long Barrow, where at least 36 men, women and children were interred. Although burials took place there only over a short period, people continued to leave pottery, animal bones and domestic debris in the chambers long afterwards.
Circles of stone and earth
A second remarkable phase of construction began in the Avebury area in the centuries around 3000 BC. This was probably when the first enclosure at Avebury henge was built – a phase now hidden beneath the later earthworks – and possibly also the Cove, a setting of four stones that stood within it.
Over the next 500 years, a series of monuments were built and connected together to form an extraordinary complex. The bank and ditch at the henge were enlarged, and the largest stone circle in Britain – originally of about 100 stones – was erected inside. Within it were two smaller stone circles.
Two avenues, or parallel rows of stones, were built running southwards and westwards from Avebury – the Beckhampton Avenue and West Kennet Avenue. These may have been processional routes or links to other important sites or monuments. The West Kennet Avenue linked Avebury to the Sanctuary, a concentric timber and stone monument on Overton Hill.
Later changes
Meanwhile, in the valley below West Kennet Long Barrow, probably around 2500 BC, people built a complex of timber palisaded enclosures and monuments, which reveal evidence of intensive occupation and feasting. Nearby is the 30-metre high Silbury Hill, the largest prehistoric mound in Europe. Built in stages, using chalk dug from a surrounding ditch, it had reached its final form by about 2300 BC.
At this time, the entrance to West Kennet Long Barrow was closed with large blocking stones. This period also saw people in the Avebury area being buried with Beaker pottery, a style that had arrived with incomers from continental Europe. Often these burials were at the base of standing stones, as happened at the Sanctuary, and along West Kennet Avenue. In the early Bronze Age, about 150 round barrows – burial mounds for the dead – were constructed in the area.