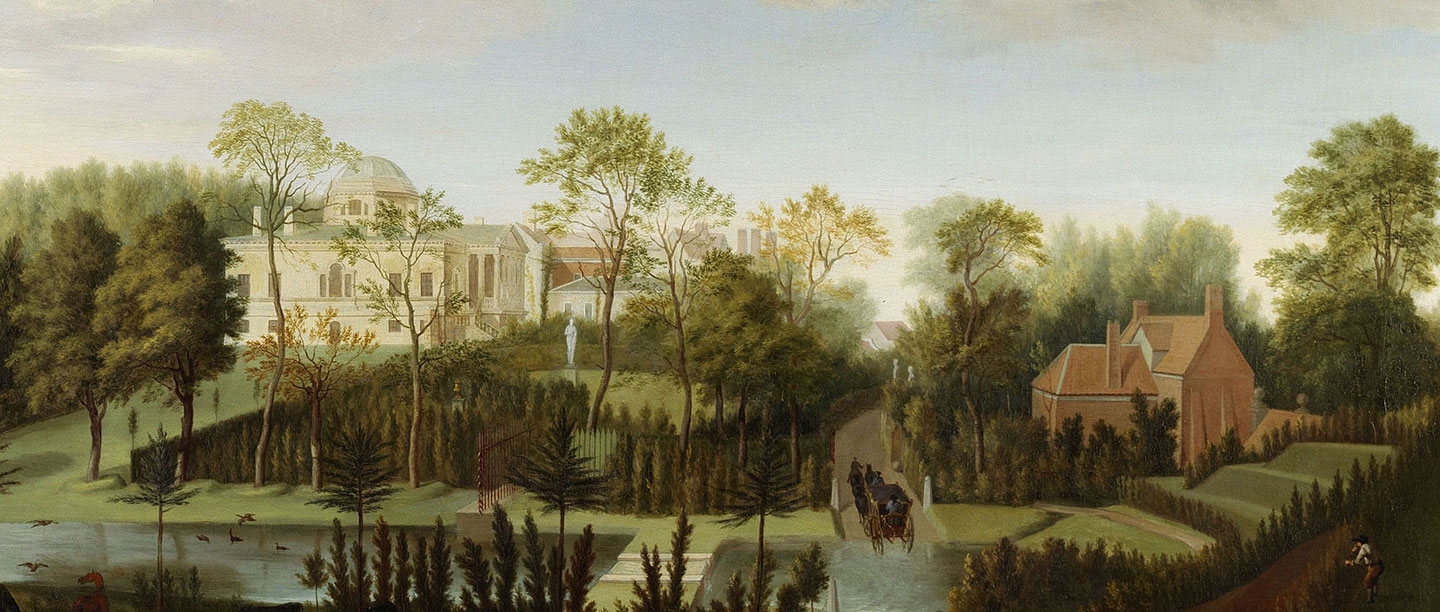 CHISWICK HOUSE COLLECTION Highlights
Lord Burlington, the architect and owner of Chiswick House, was known as the 'Apollo of the Arts'. He was one of 18th-century Britain's greatest patrons and art collectors. He filled his villa at Chiswick with paintings that were hung so densely as almost to obscure the velvet wall hangings.
A selection of his original collection can still be seen at Chiswick House today, alongside complementary paintings, family portraits and painted views of the house and garden.
Burlington's friend and collaborator William Kent designed furniture specifically for the house. The collections include his mahogany and gilt chairs and a spectacular pair of marble-topped tables, which enhance the richly gilded interiors.
A new generation brought a change in taste. Burlington's grandson the 5th Duke of Devonshire and his wife, Georgiana, furnished the house to reflect their Anglo-French, neoclassical style. An impression of lightness and elegance is created by the painted and gilt French furniture now on display in the bedchamber at Chiswick House.