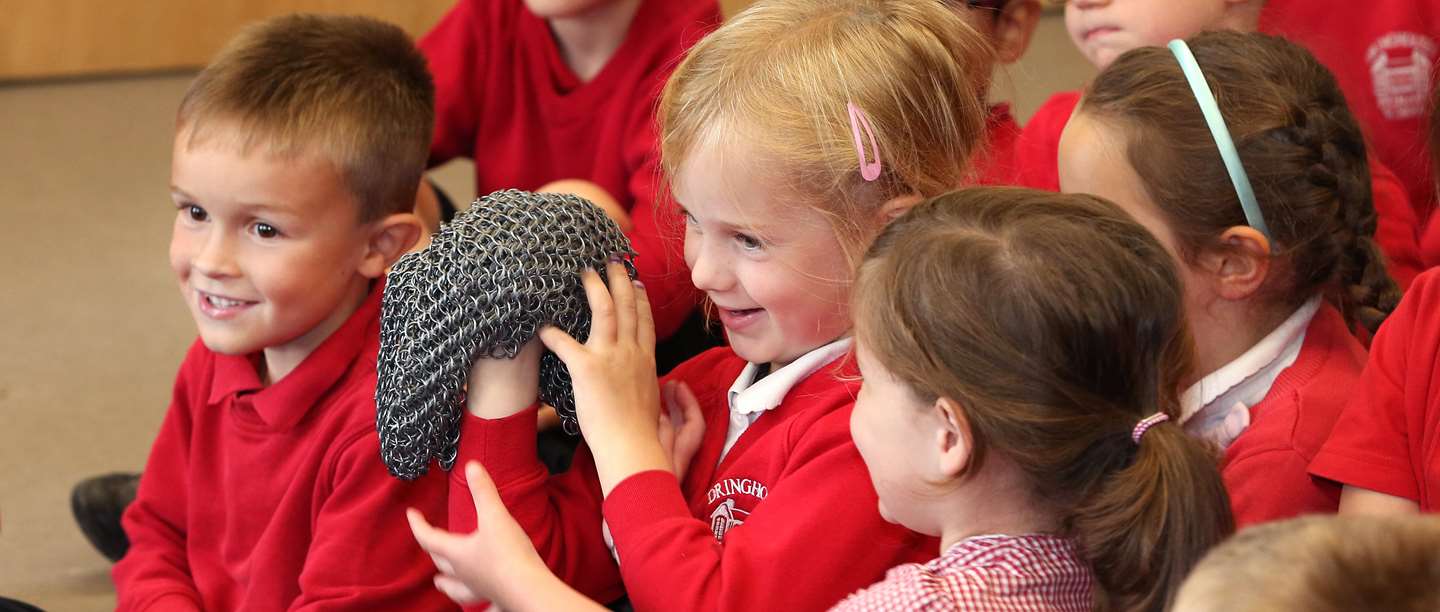 Schools
Conisbrough Castle remains one of South Yorkshire's leading Heritage Education visit providers. Through consultation with teachers, our recent redevelopment has ensured that any visit to the castle remains rewarding, fun and safe whilst maintaining important curriculum links. We have also introduced two new Expert-led Discovery Visits to compliment your learning.
Curriculum Links
A visit to Conisbrough Castle offers cross curriculum learning across the key stages:
KS1-3 History: A local history study
KS1 History: Studying castles; significant historical events, people and places in their own locality
KS2 History: A study of an aspect or theme in British history that extends pupils' chronological knowledge beyond 1066
KS3: Society, politics and power during the Norman period; the development of Church, state and society in Medieval Britain 1066-1509
Free Self-led Visits
We offer free entry to qualifying learning groups. Book a free education visit and lead your own visit in your own way. We also have online resources to help you support and follow up your learning plan.
Enquire Now
Expert-led Discovery Visits
We offer two exciting expert-led Discovery visits to give your pupils engaging, practical experiences of the castle's past. At just £100 per session per class, it's a great way to inspire your students and enhance your visit to Conisbrough Castle.
Find out more
Plan Your Trip
We have a wide range of materials to support your visit and make school trip planning easy. Download our free resources to help you make the most out of your visit and create unique learning experiences before, during and after your trip.
We also offer free planning visits for group leaders once you have made a booking. Our Education Booking Team is on hand to advise and help you create the best possible school trip to suit your needs and area of study.
How to book

0370 333 0606

Education Opening Times

April to September: Monday to Sunday 10.00 – 18.00
October: Monday to Sunday 10.00 – 17.00
November to March: Monday to Sunday 10.00 – 16.00