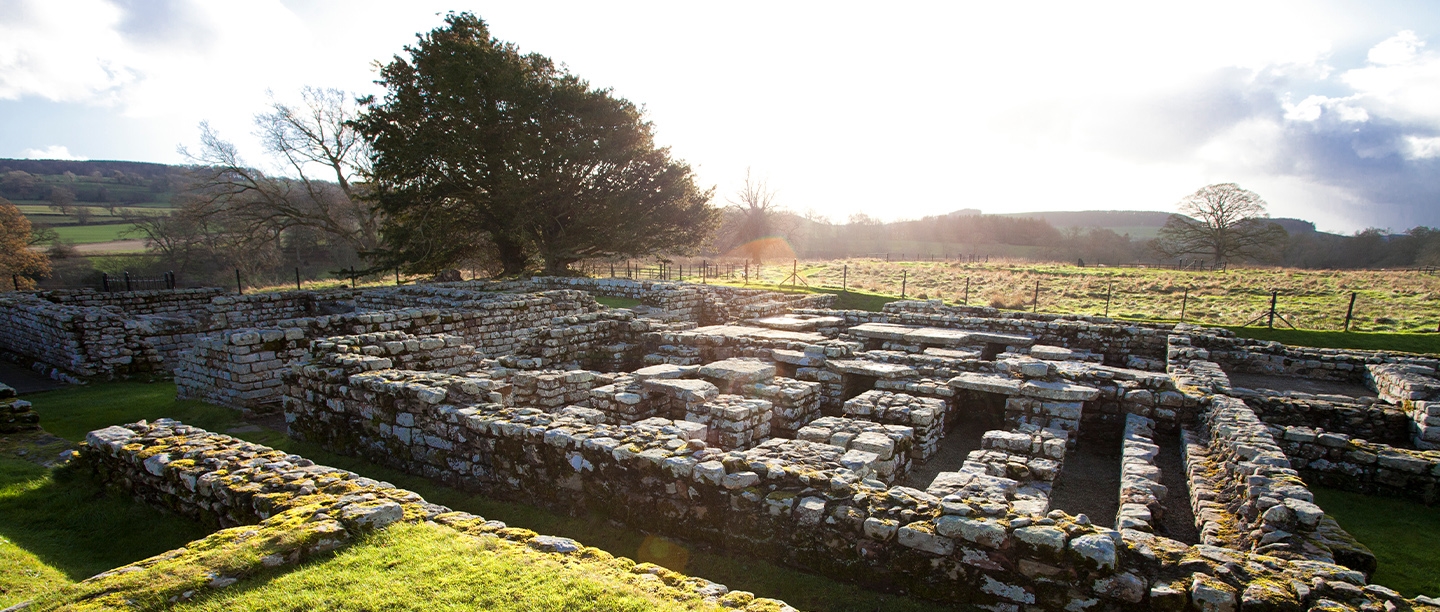 1900 years of Hadrian's Wall
2022 celebrates the 1900th anniversary of the beginning of the construction of Hadrian's Wall. English Heritage along with with the wider Hadrian's Wall partnership are commemorating 1900 years of history of the UNESCO World Heritage Site (WHS) in a year long festival. Recognised locally, nationally, and internationally, as a cultural and historical asset of Outstanding Universal Value to humanity.
As part of the festival, we will be marking the occasion with a series of special events at Chesters and Birdoswald and a new exhibition at Corbridge Roman Town. We are also working with the National Lottery Heritage Fund to help local communities celebrate the anniversary.
EVENTS FOR 1900
In addition to the normal mix of events and exhibitions a series of large scale re-enactment will take place along the wall, encouraging young and old alike to experience life on the edge of the Roman Empire 2000 years ago.
New Exhibition at Corbridge Roman Town
Extraordinary Exploration; The Edwardian discovery of Coria showcases dozens of photographs of the local labourers who worked at Corbridge over nine years. These inexperienced excavators helped uncover remains of extraordinary quality and international renown, including the Corbridge Lion, but have remained anonymous for over 100 years. Now, following new research, we have been able to name 11 men and hope that the exhibition and the newly colourised photographs will lead to more men being identified. If you spot a familiar face from your own family research, please do get in touch.
Book your visit
Hadrian's Wall 1900 Community Grants
The National Lottery Heritage Fund (NLHF) has awarded English Heritage, on behalf of the Hadrian's Wall Partnership, a grant which will help local communities get involved in Hadrian's Wall 1900 Festival. £70,000 will be made available in Community Grants to go directly to organisations and groups along the length of Hadrian's Wall to mark the festival through events, initiatives and activities. An application process will open towards the end of April when details will be available on the Hadrian's Wall 1900 website.
Explore Roman Britain
English Heritage cares for over 50 Roman sites across the country, from sites along Hadrian's Wall to Aldborough Roman site to Wroxeter Roman city, there is a whole wealth of stories and history to be discovered. Follow the link below to explore a range of articles and videos about Roman Britain, along with information about our sites and events to help you plan your grand day out in Roman history.
Discover more