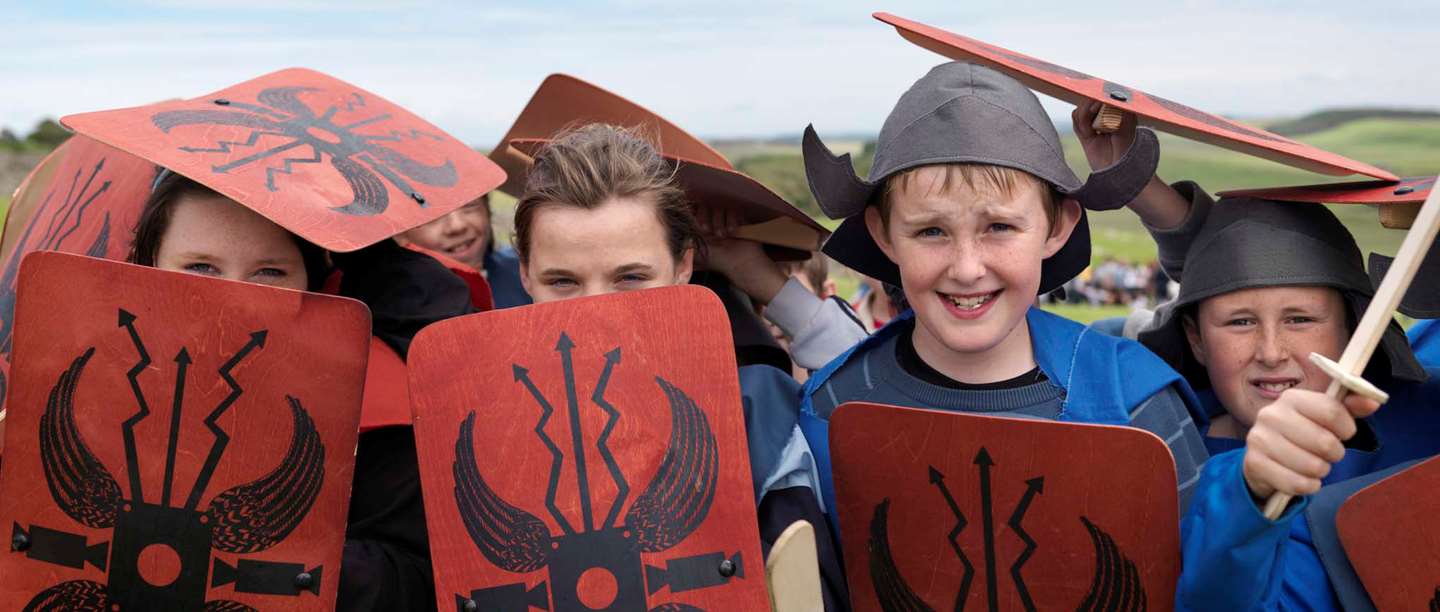 Discovery Visits at Housesteads Roman Fort
Immerse your students in the life of a Roman during our expert-led Discovery Visits. Our hands-on sessions are a great way to bring history to life and support your teaching in the classroom from just £100 per group per session.
Our Discovery Visits have been adapted to follow health and safety guidelines and will still offer your students a quality and fun learning experience.
Expert-Led Visits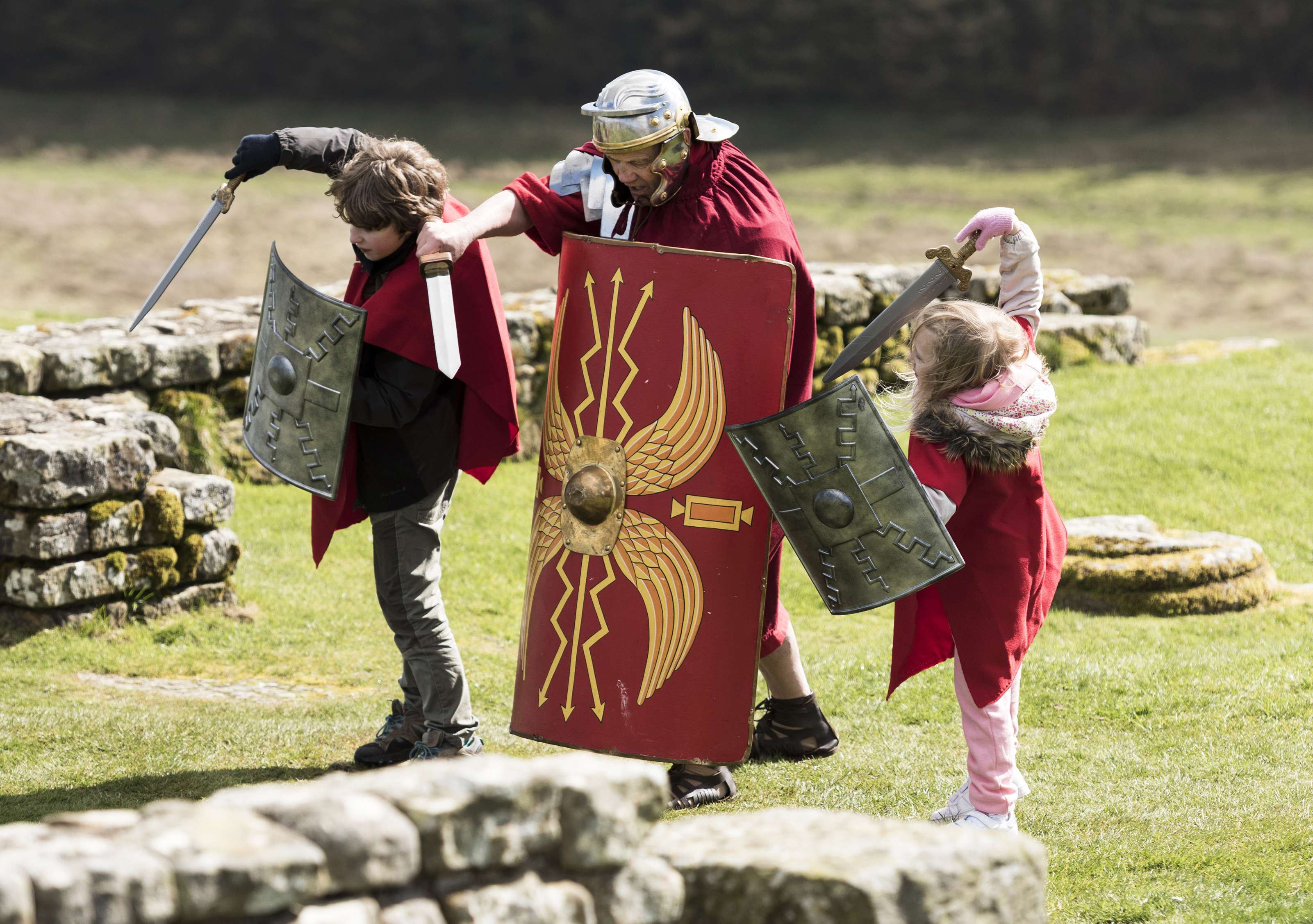 Meet a Roman Soldier
History
KS2, KS3
Discover what life was like for a Roman soldier stationed at Housesteads. Meet Roman Veteran Rufus Aelius Victor, who will put your students through their paces as Roman soldiers. Using Latin commands, they will be guided in marching and drill, they'll take part in an interactive show and tell session with both real and replica Roman objects and can ask all about life in the Roman military.
Availability: April to October: Tuesday and Wednesday during term time
Sessions last for 1 1/2 hours
£125 per session
Book Now
---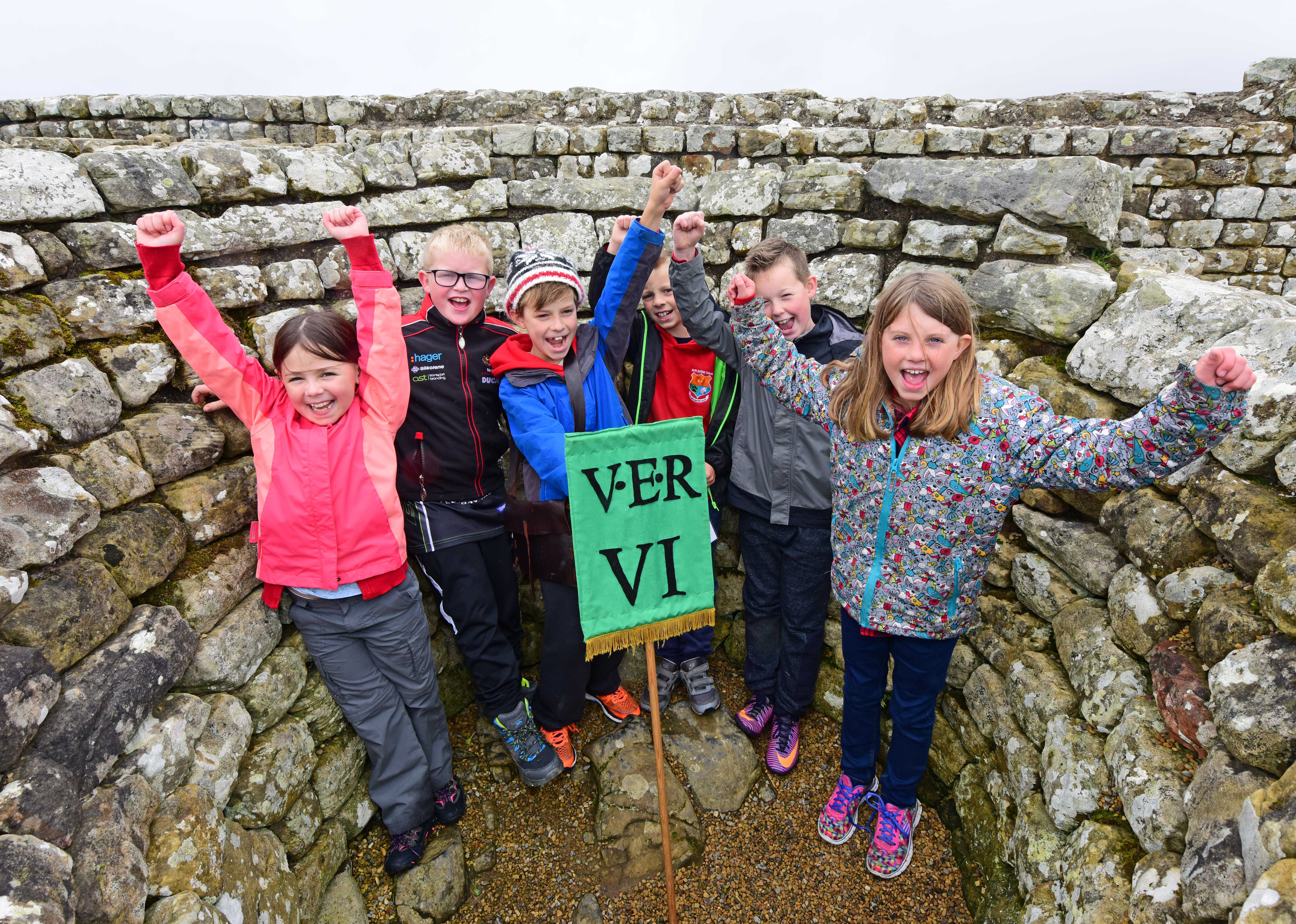 Murder at the fort: A Roman Murder Mystery
History
KS2, KS3
Become history detectives and solve a Roman murder mystery! Two skeletons have been found buried at the fort and you must explore the possible murder suspects. Try to piece together the clues, in the process learning about life in the Roman fort, developing discussion skills and judgements based on evidence.
Availability: March to October: Monday to Friday during term time
Session lasts for 1 1/2 hours
£100 per session
Book Now
---
Plan your trip
We have a wide range of materials to support your visit and make school trip planning easy. Download our free resources to help you make the most out of your visit and create unique learning experiences before, during and after your trip.
We also offer free planning visits for group leaders once you have made a booking. Our Education Booking Team is on hand to advise and help you create the best possible school trip to suit your needs and area of study.
Facilities

THE FORT: The fort is open as usual and access to the wider stretches of Hadrian's Wall from Housesteads is accessible.
MUSEUM AND EXHIBITION: We recommend brining your pupils in small groups.
TOILETS: Our toilets are open as usual at the National Trust entrance, limited English Heritage toilets are in operation near the museum.
LUNCH: You are welcome to bring packed lunches and picnic at the property.
SHOP: The shop will be open as usual. We recommend bringing your pupils in small groups.
PARKING: Coach parking 500 metres from the site on a steep gradient. A fee is payable. Disabled parking is available near the fort: please call the site in advance.
EDUCATION ROOM: The education room is currently unavailable. Please check back for updates.
Risk Assessments

Our ready-made Discovery Visit Risk Assessment takes the hassle out of planning.
Planning Your Visit
Planning your visit couldn't be easier with the help of our resources. However if you need more details or have specific questions about your trip or our Free Self-Led or Expert Led visits, please get in touch with our Education Booking Team on 0370 333 0606