Welcome to Housesteads Roman fort
We have introduced limits on visitor numbers to help keep everyone safe, and you won't be able to visit without your booking confirmation. If you're a Member, your ticket will be free, but you still need to book in advance. To book your visit, click the button below.
Although things might be a little different when you visit, you'll still be able to enjoy exploring the places where history really happened. And you'll still be given a warm and safe welcome by our friendly – if socially distant – staff and volunteers.
Please click here for more information about the safety measures you can expect when visiting as well as our FAQs.
Fort - The fort will be open as usual and access to the wider stretches of Hadrian's Wall from Housesteads is as usual.
Museum and Exhibition - The museum will remain open with a monitoring system based on one in, one out in operation.
Shop - The shop will be open
Toilets - Our toilets are open as usual.
National Trust Members are free - Please book via the Corporate Membership option and take your Membership card to gain entry.
Face coverings - Face coverings must be worn in Housesteads' indoor shop and all other indoor spaces. We won't be able to give you a face covering so please come prepared so you don't miss out.
Book your visit
Hadrian's Wall and Views
Look east from the north wall of the fort, and you will see Hadrian's Wall, a UNESCO World Heritage Site, standing proudly in the rugged Northumberland National Park.
The view from the barrack blocks overlooking Hadrian's Wall Country is a sight to behold. No wonder Housesteads became a powerful base for the Roman Army, you really can see for miles.
Housesteads is one of 16 permanent bases along Hadrian's Wall. It is the most complete example of a Roman fort in Britain and the best place to see many of the original features of a Roman fort.
Museum and Roman Collection
Explore life on the northern frontier of the Roman Empire inside Housesteads Museum. Find out how the Romans built the fort as well as the vicus, a civilian settlement which developed in its shadow.
See the fort brought to life in our film with stunning recreations of the original Roman buildings, and meet Felix, the character who guides younger visitors around.
The fascinating collection of Roman finds give you a snapshot of life 2,000 years ago. See Roman altars, dedication stones, jewellery, tools and weapons, all excavated from the fort. Look out for the impressive winged statue, Victory, a wonderful example of classical sculpture found lying in the landscape around the fort.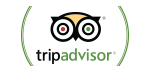 Family Fun
Stop off at the museum by the fort to dress-up as a Roman soldier and be sure to borrow a blanket for your picnic before you head back outside. Run wild in five acres, check out the infamous communal toilets and bring a kite to fly within the ruins of the fort.
Play a game of 'I spy' on the edge of the Roman Empire and get stuck into garden games on the grass.
Visitor Centre
Housesteads is run jointly by English Heritage and the National Trust, and entry is free to members of both organisations. You will find a warm welcome at the National Trust Visitor Centre. It's a great spot for a restorative hot drink or a local homemade snack.
There is a fairly strenuous 10 minute walk from the visitor centre up to the museum and fort.