Roman Fort and Tour
Imagine what life was like for the 800 soldiers living and working at Housesteads in the Roman period. The fort's original name was Vercovicium, meaning 'the place of the effective fighters'.
At the very edge of their empire, the soldiers were secure and self-sufficient within the fort. They had a barracks block, hospital, Commander's House, granaries and communal toilets, all of which you can still see today.
Take a journey through time with a tour of the fort. Our knowledgeable volunteer guides lead tours during school holidays.
Hadrian's Wall and Views
Look east from the north wall of the fort, and you will see Hadrian's Wall, a UNESCO World Heritage Site, standing proudly in the rugged Northumberland National Park.
The view from the barrack blocks overlooking Hadrian's Wall Country is a sight to behold. No wonder Housesteads became a powerful base for the Roman Army, you really can see for miles.
Housesteads is one of 16 permanent bases along Hadrian's Wall. It is the most complete example of a Roman fort in Britain and the best place to see many of the original features of a Roman fort.
Museum and Roman Collection
Explore life on the northern frontier of the Roman Empire inside Housesteads Museum. Find out how the Romans built the fort as well as the vicus, a civilian settlement which developed in its shadow.
See the fort brought to life in our film with stunning recreations of the original Roman buildings, and meet Felix, the character who guides younger visitors around.
The fascinating collection of Roman finds give you a snapshot of life 2,000 years ago. See Roman altars, dedication stones, jewellery, tools and weapons, all excavated from the fort. Look out for the impressive winged statue, Victory, a wonderful example of classical sculpture found lying in the landscape around the fort.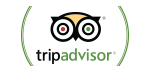 Family Fun
Stop off at the museum by the fort to dress-up as a Roman soldier and be sure to borrow a blanket for your picnic before you head back outside. Run wild in five acres, check out the infamous communal toilets and bring a kite to fly within the ruins of the fort.
Play a game of 'I spy' on the edge of the Roman Empire and get stuck into garden games on the grass.