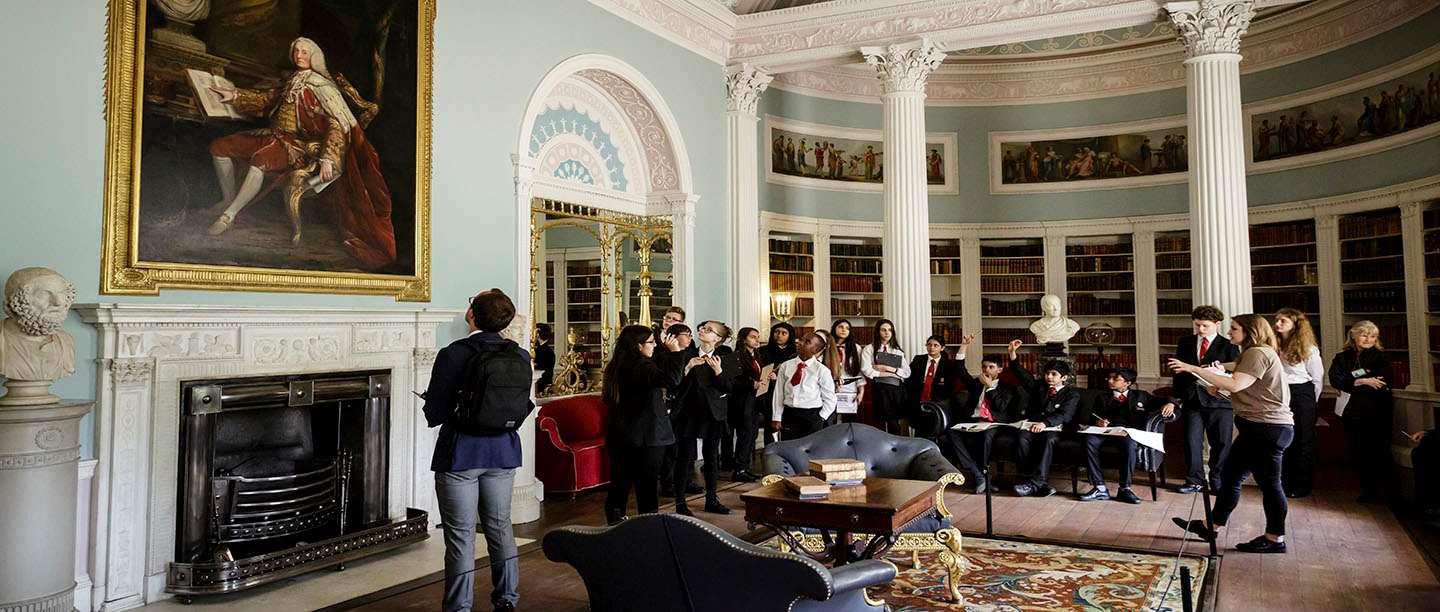 Discovery Visits at Kenwood
There are five hands-on Discovery Visits to choose from that provide fun and inspiring education experiences. From exploring the creation and abolition of the transatlantic slave trade, to learning about life below stairs at Kenwood, these expert-led sessions are a great way to engage your students.
Expert-Led Visits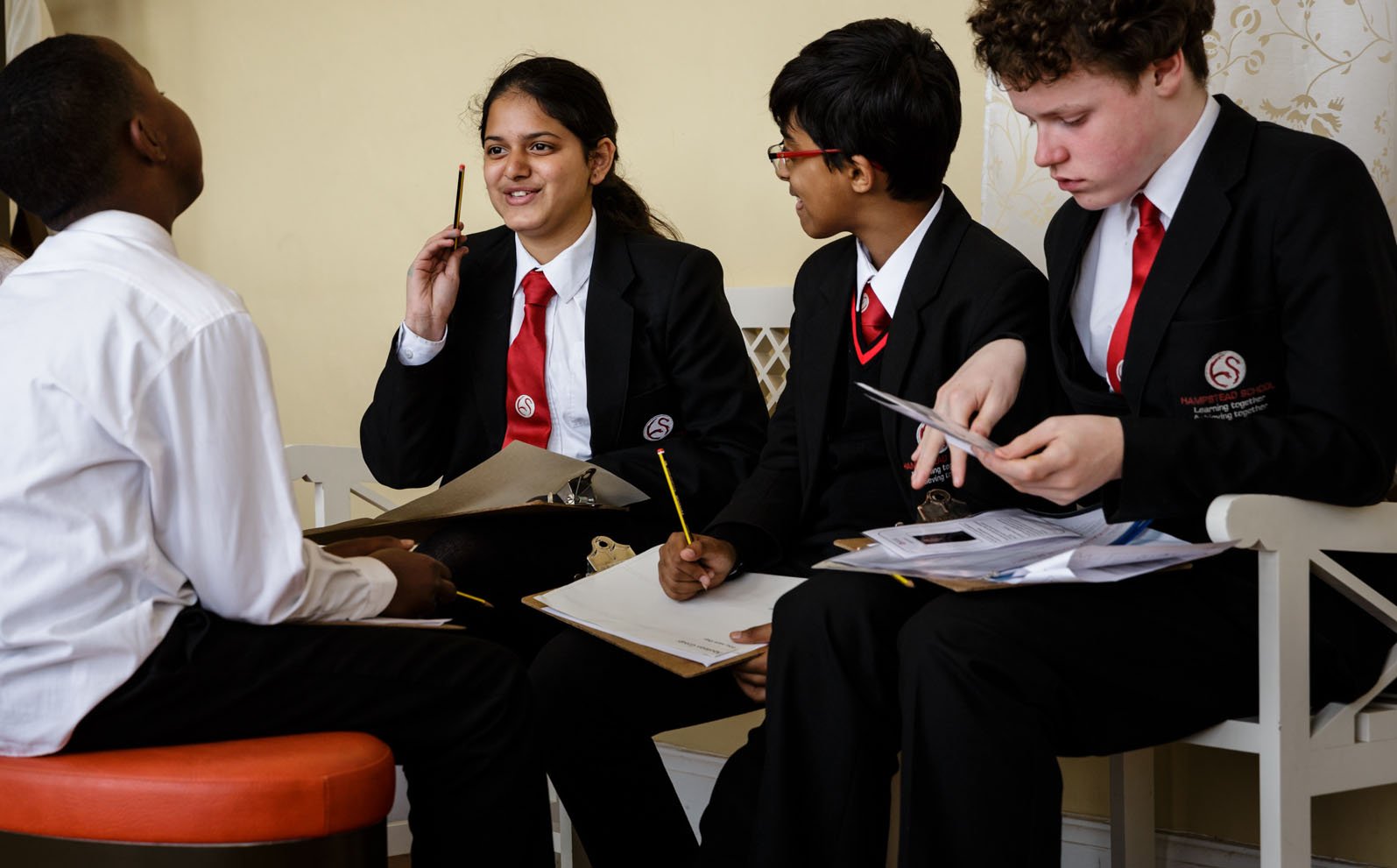 Kenwood Connections: Lord Mansfied and the Abolition of the Transatlantic Slave Trade
History
KS3
In this hands-on, expert-led workshop, students will explore the emergence of the abolition movement of the 18th-century; including the significant individuals and groups and the arguments and methods they adopted to secure the eventual success of the campaign.
Availability: Tuesday to Thursday
Session lasts for 1 3/4 hours
£100 per session
Book Now
---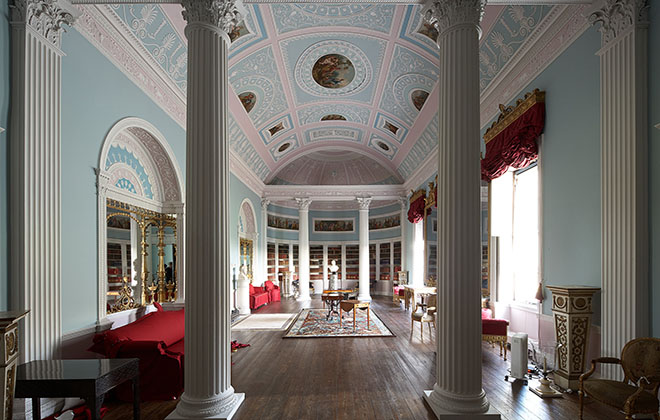 Keeping House: Kenwood Above and Below Stairs
Art, Drama, History
KS1, KS2
Explore the history of Kenwood and the lives of the Mansfield family during this interactive session. Look at the scale of the house and the symbols in the decoration and then go below stairs and get hands-on with the day to day activities in Kenwood's Old Kitchen. Experience how much work it would have been to run a country house, and discover how to make historical spices, use 18th century methods to make butter and polish the silver. Learn about the food the family and guests would have eaten by designing a menu and finally serve the grand guests.
Availability: Tuesday to Thursday
Session lasts for 1 1/2 hours
£100 per session
Book Now
---
Face to Face
Art, Drama, Literacy
KS1, KS2
Learn about the purpose, form and content of portraits and self-portraits as well as the powerful use of symbolism. Look at Rembrant's Portrait of the Artist, Reynold's The Brummell Children, Reynold's Self Portrait as well as Vermeer and examine how the Mansfield family liked to portray themselves. Your students can dress up in the costumes of the time and create their own self-portraits. The workshop will take place in the Galleries, so they can get a sense of the atmosphere and inspiration from the Masters themselves.
Availability: Tuesday to Thursday
Session lasts for 1 1/2 hours
£100 per session
Book Now
---
Plan Your Trip
We have a wide range of materials to support your visit and make school trip planning easy. Download our free resources to help you make the most out of your visit and create unique learning experiences before, during and after your trip.
We also offer free planning visits for group leaders once you have made a booking. Our Education Booking Team is on hand to advise and help you create the best possible school trip to suit your needs and area of study.
Facilities

EDUCATION CENTRE: A dedicated education room offers bag storage and a lunch space for schools.
PARKING: Limited parking for cars only is available in the West Lodge CP Plus pay and display car park. Free car parking is available on Hampstead Lane.
TRAVEL: There are excellent public transport links with the 210 bus running a regular service to/from Archway Underground Station.
SHOP: Gift shop and Goody Bag service available.
TOILETS: Male and female toilets on site and in the house.
Risk Assessments

Our ready-made Discovery Visit Risk Assessments take the hassle out of planning.
Planning Your Visit
Planning your visit couldn't be easier with the help of our resources. However if you need more details or have specific questions about your trip or our Free Self-Led or Expert Led visits, please get in touch with our Education Booking Team on 0370 333 0606