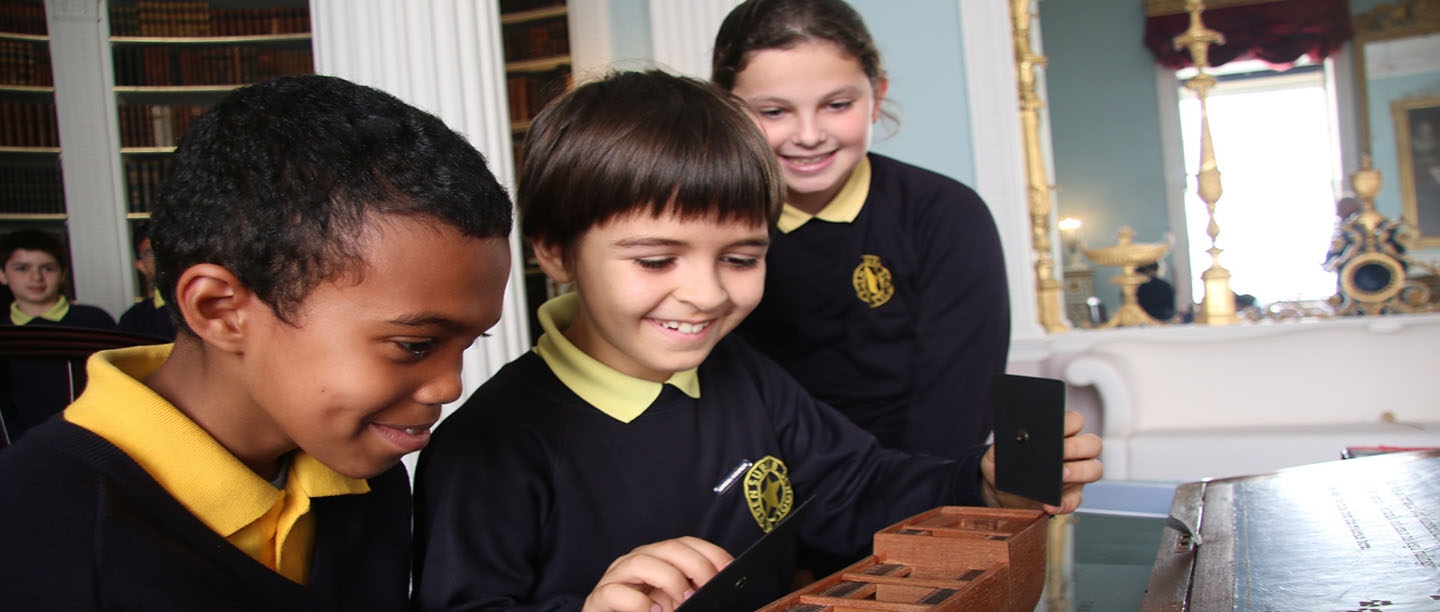 Schools
Overlooking the modern London skyline, the beautifully renovated interiors of Kenwood and stunning surrounding landscape gives school groups plenty to see and experience for a historical or art and design based visit.
Explore the unexpected yet fascinating story of previous owner of Kenwood-Lord Mansfield and his role in the abolition of the transatlantic slave trade with our expert-led Discovery Visit for KS3 school groups.
Curriculum links
Kenwood and the outstanding landscape of Hampstead Heath provide a wide range of curriculum opportunities:
KS1-3: A local history study
KS1: Significant historical events, people and places in your own locality. The lives of significant individuals in the past who have contributed to national and international achievements
KS2: a study of an aspect or theme in British history that extends pupils' chronological knowledge beyond 1066
KS3: The development of Church, state and society in Britain 1509-1745.
KS3: Ideas, political power, industry and Empire: Britain 1745-1901
Plus KS1-2 Language & Literacy, KS1-4 Art & Design, KS2-3 Design & Technology, KS2 Geography (skills and fieldwork), KS1-2 Science and KS3 Citizenship
Free Self-led Visits
A neoclassical jewel on an 18th century gentleman's estate, Kenwood is a unique feature in the modern London landscape. Highlights include the renowned Robert Adam interiors housing the exquisite artwork from the Old Masters, and the stunning landscape of Hampstead Heath featuring intriguing sculptures and architecture to explore. From life in Georgian England, to Britain's role in the creation and abolition of the transatlantic slave trade, Kenwood boasts a variety of learning opportunities for school groups.
Enquire now
Expert-led Discovery Visits
We aren't running Discovery Visits at this site at the moment – we're unable to adapt our sessions in a way that would still provide a quality, immersive education experience. We can get in touch with you once they're running again – just sign up below to be notified when bookings are open.
Register your interest
Plan Your Trip
We have a wide range of materials to support your visit and make school trip planning easy. You can find all our site-specific information and tools below, and for Covid-19 risk assessments and measures we've got in place please visit our what to expect page.
Download our free resources to help you make the most out of your visit and create unique learning experiences before, during and after your trip. We also offer free planning visits for group leaders once you have made a booking. Visit our bookings page to start planning your trip!